17.02.2022 » Football themed games for Ronaldo fans to enjoy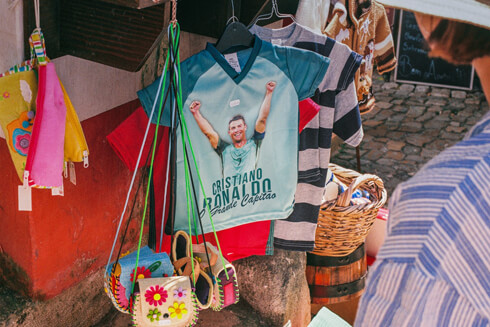 As fans of Ronaldo and football in general, we are extremely lucky to live in the internet age, where we have a constant stream of enjoyable content to consume. When we're not watching CR7 in action in live matches, we are spoilt for choice with match highlights, training videos, interviews, YouTube compilations and social media content to keep us occupied...
Despite what we can observe in multiple corners of the internet, being a Cristiano Ronaldo fan is not an all-encompassing feeling that means you can't enjoy other players, or indeed other things, so we often seek other forms of entertainment. Gaming is a popular choice in these scenarios as there are thousands of football related titles, meaning we don't have to stray too far from our comfort zone. Besides, watching a true winner like Ronaldo score goals for fun often gives viewers a competitive bug which makes you want to push yourself, making games the perfect activity for his fans. There is something for all football fans in the gaming world, whether you're an experienced gamer or not.
Cristiano Ronaldo - Proving doubters wrong:
---

Slots
Slots have been a casino lovers classic ever since they were first introduced to the market, and thanks to the internet you can now find slot games designed with your favourite themes. For Ronaldo fans interested in these types of games, slots online Betway have two titles based on the beautiful game, Football Star and Football Star Deluxe. These feature football-themed graphics like balls, goals and pitches to create a fun experience that feels like watching Ronaldo score goals.
The great man himself, is known to compete in casino-style games like poker, which is believed to help improve concentration and discipline. He was known to be a frequent Las Vegas visitor earlier in his career and has even called poker his favourite game after football.
---

Football simulators
Most football fans are no strangers to video games, titles related to football are always among the most popular each year in terms of sales. These days FIFA is by far the most popular football game out there, it's available on consoles like PlayStation or Xbox, as well as in the form of an application for your mobile or tablet...
Ronaldo is heavily featured on the game and is one of its highest rated players, he was even on the cover for the 2018 and 2019 versions. Fans can choose to play as Man United, Ronaldo's current team, and compete in online matches or tournaments against other players. More advanced FIFA players may prefer to play as the Portuguese GOAT in the game's career mode, which allows players to control just one player during matches and be responsible for training and making career decisions for the player off the pitch. You can replicate his skills, goals and celebrations on the game too, providing you master the tricky controls first. You can even pick what kind of boots Ronaldo wears during matches!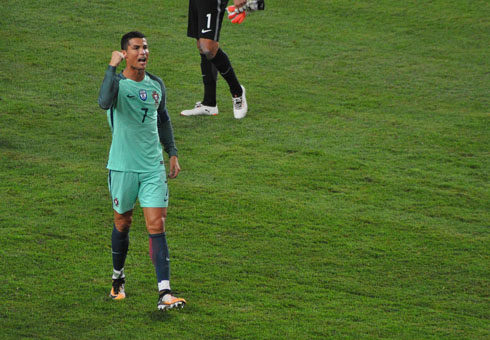 ---

Management simulators
For those who prefer a slower paced, more strategic gaming experience, management simulator games may be more suitable than console titles. There are different types of management simulators, with varying levels of detail. The most popular current game of this kind is the Football Manager series, which enables players to manage their favourite teams and players in the hopes of leading them to glory.
FM, as it's known to fans, is famous in the football world for its stunning levels of detail. Professional scouts and managers have even admitted to using the game to observe players. This game is available for PC and mobile, in a stripped back version. There are also hundreds of smaller scale management simulators available on a number of platforms, many of which feature the inspirational Ronaldo, which is great for any fans who want to know what it would be like to manage the star. This way you can actually see what may have happened if he had never left Juventus.
---

Free fire
This may surprise many, but Cristiano Ronaldo is also featured in a non-football game. He is available as a playable character called Chrono, in a mobile battle royale game called Free Fire. Players can try to defeat enemies using Chrono's special "time turner" ability, which allows him to block enemy attacks and move faster. This game is a great option for those rare occasions where you are tired of football but still want to feel close to Cristiano.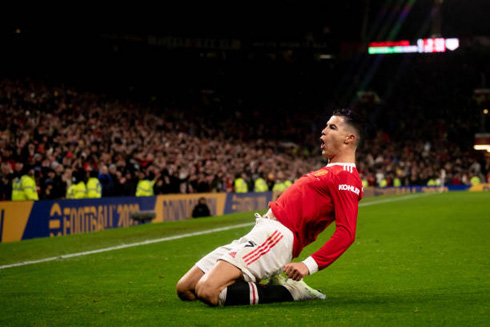 ---
Cristiano Ronaldo next game for Manchester United is on February 20, against Leeds United. You can watch Leeds United vs Manchester United, Porto vs Lazio, Barcelona vs Napoli, Leicester City vs Randers, Juventus vs Torino, and Borussia Dortmund vs Rangers, all matches provided from our live soccer game pages.
Manchester United next game:
Leeds United vs Manchester United kick-off time (20-02-2022):
Beijing (China) | UTC/GMT+8: 03:00
Jakarta (Indonesia) | UTC/GMT+7: 02:00
India (New Delhi) | UTC/GMT+5.30: 00:30
Italy (Turin) | UTC/GMT+2: 21:00
Spain (Madrid) | UTC/GMT+2: 21:00
Portugal and England (Lisbon/London) | UTC/GMT+1: 20:00
Rio de Janeiro (Brazil) | UTC/GMT-3: 16:00
New York (United States) | UTC/GMT-4: 15:00
Los Angeles (United States) | UTC/GMT-7: 12:00
Sources: ronaldo7.net / footballmanager.com / cristianoronaldo.com / garena.com