05.09.2021 » Why did Ronaldo really leave Juventus?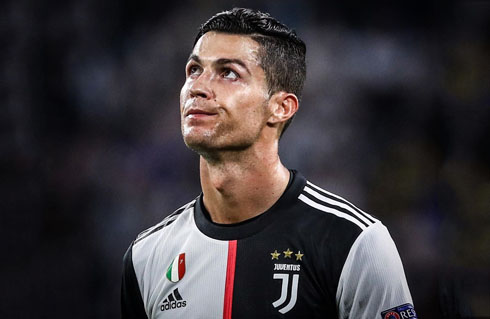 Cristiano Ronaldo's transfer to Manchester United was confirmed last week, but it's been hard for many people in Italy to digest the move properly. Despite the Bianconeri's poor season in 2020-21, the Portuguese star has still managed to be one of the best players in the team...

It was never going to be a smooth transition, as Juventus and Cristiano Ronaldo himself always denied all sort of rumors pointing in the direction that the Portuguese player could be transferred away from Turin. Keeping Ronaldo in the team always seemed a top priority for the club and the Portuguese legend made sure to confirm he was extremely happy in Italy in multiple occasions. With the two parties apparently on the same page in regards to Ronaldo's future, what triggered the 36-year old's departure? The Portuguese superstar, who is the favorite to win another major honor at the Dubai Global Soccer Awards this year, only had one year left in his contract and with the football season already in motion across all European leagues, what were the real reasons for what appears to have been such a hasty decision?
Cristiano Ronaldo - Ciao Cris:
---

5 titles won in Italy, but no improvements in Europe...
Over the course of his 3 years in Italy, Cristiano Ronaldo has managed to help Juventus adding a total of 5 titles to their trophy cabinet. To be more precise, Cristiano Ronaldo won 2 Serie A (2018-19; 2019-20), 1 Coppa Italia (2020-21) and 2 Italian Supercups (2018; 2020). That's an average of almost 2 trophies for each season Cristiano Ronaldo has been Italy, but if we take into account the fact that Juventus were already dominating the domestic football scene before his arrival, we can understand the frustration behind some of the fans for not having seen any noticeable improvement in the Champions League title hopes.
After all, winning the Champions League was widely reported as being the main reason why Juventus got to sign Cristiano Ronaldo back in the summer of 2018, as the club was consistently reaching the final stages of the competition, but for one reason or another, they also kept falling short in the tournament. During Ronaldo's 3-year spell in Turin, the best the club has done was reaching the quarter-finals in his first season (2018-19). In the following two seasons, Juventus have fallen at the last-16 stage.
This major European disappointment, together with the fact that just last season Juventus finished 4th in the Serie A and lost the title they had been winning for 9 straight seasons, may have also contributed to the outcome we have all witnessed last week...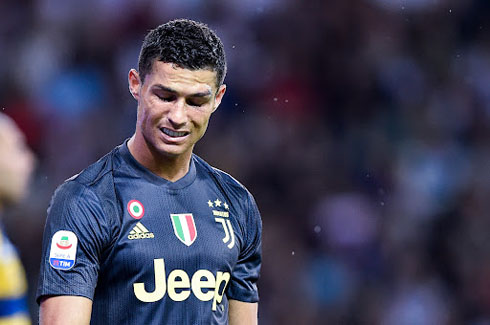 ---

Criticism from inside the club and multiple signs of disbelief
Usually, if there's anything that doesn't mess with Cristiano Ronaldo's head that has to be external criticism. In fact, he's one of the few players that seem to transform and step up his game every time his critics attack him with words. We've seen that in multiple occasions throughout his career and it's just something that is part of his personality.
Something totally different is to receive all that criticism from those you were relying on to support you the most. This includes managers, board directors, former players and even fans to some extent.
While playing for Juventus, Ronaldo didn't seem to bother much with the expected skepticism upon his arrival, but as time passed, it was hard to ignore a few voices that were raised. One of them was Alessandro Del Piero, who criticized Cristiano Ronaldo earlier this year for his behavior and actions while in international duty. More recently, the former Juventus midfielder Domenico Marocchino pointed fingers at Ronaldo and accused him of being selfish and only care about his records.
One of his most recent detractors was former Juventus president, Giovanni Cobolli Gigli. The 76-year old was quite harsh with his words and was quoted saying that "the sooner Ronaldo leaves the club, the better". At the time these statements were made, there were already strong rumors suggesting that the Portuguese star was in negotiations with Manchester City, but few believed that this time a deal was really going to be struck... Things with City turned out not to go as expected, but that didn't slow down Ronaldo's intentions of finding a new home and he quickly reached an agreement with Manchester United.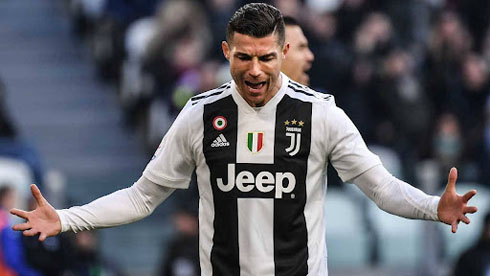 ---
Cristiano Ronaldo next game for Portugal is on September 7, against Azerbaijan. You can watch Azerbaijan vs Portugal, Italy vs Bulgaria, Spain vs Georgia, Hungary vs England, Brazil vs Argentina, and Liechtenstein vs Germany, all matches provided from our football live game pages.
Portugal next game:
Azerbaijan vs Portugal kick-off time (07-09-2021):
Beijing (China) | UTC/GMT+8: 00:00
Jakarta (Indonesia) | UTC/GMT+7: 23:00
India (New Delhi) | UTC/GMT+5.30: 21:30
Italy (Turin) | UTC/GMT+2: 18:00
Spain (Madrid) | UTC/GMT+2: 18:00
Portugal and England (Lisbon/London) | UTC/GMT+1: 17:00
Rio de Janeiro (Brazil) | UTC/GMT-3: 13:00
New York (United States) | UTC/GMT-4: 12:00
Los Angeles (United States) | UTC/GMT-7: 09:00
Sources: ronaldo7.net / goal.com / espn.com / skysports.com