Cristiano Ronaldo Salary


Last update: September 1, 2018
Salary in 2019-2020 (Year):
31 Million Euros = 31.000.000€ (EUR) ~ $36.000.000 (USD) ~ £28.000.000 (GBP)
Salary in 2019-2020 (Month):
2.5 Million Euros = €2.583.333 (EUR) ~ $3.000.000 (USD) ~ £2.320.000 (GBP)
Exchange rates (spot rate on Sep 1, 2018): EUR/USD = 1.16 EUR/GBB = 0.90
Cristiano Ronaldo Earnings




Year /Month / Week / Day / Hour / Minute / Seconds

€31.000.000

€2.583.333

€596.153

€84.931

€3.538

€59

€0.98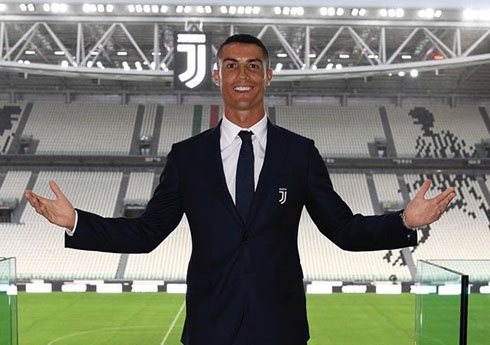 On July 10 of 2018, Cristiano Ronaldo signed a 4-year contract with Juventus, after the club agreed to pay 100 million euros to Real Madrid, in addition to 12 million euros fee from additional costs related to commissions and FIFA regulations. The 5-time Ballon d'Or winner will earn 31 million euros per year (after taxes) and became by far the best paid footballer in Italy in 2018.
On November 7 of 2016, Cristiano Ronaldo signed a new contract with Real Madrid. The Portuguese star signed a 5-year extension, which links him to Real Madrid until 2021. His salary was improved to 21 millions per year.
On September 15 of 2013, Cristiano Ronaldo signed a new contract with Real Madrid, which linked him with the club until 2018. The deal extended his previous 2009 contract for 3 more years, since it was set to expire on 2015. Under this new contract, Cristiano Ronaldo new salary was set at 17 million euros (net) per season/year and instantly made of Ronaldo the highest paid footballer in Spain (Lionel Messi most recent contract allows him to earn 16 million euros and he's currently number 2 on that list).
After having signed with Real Madrid in 2009, Cristiano Ronaldo became one of the highest paid soccer players in the World, with a transfer buyout clause of 1 billion euros (release clause).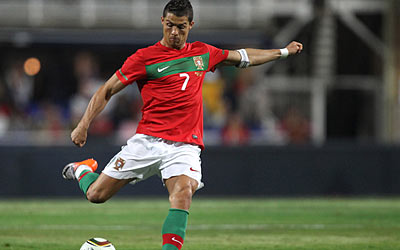 comments powered by