23.04.2021 » Cristiano Ronaldo: An inspiration to us all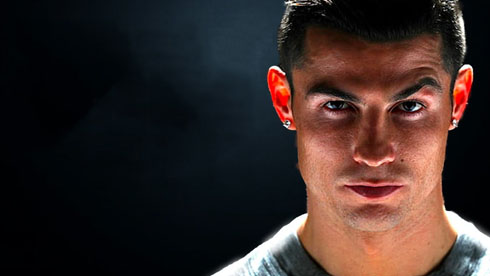 Ronaldo has been a true example of what hard work and persistence can bring you in anything you do in your life. The 36-year old superstar fought many battles throughout his career and his winning attitude has always been one of his main weapons...

There is no failure except in no longer trying. When times get tough, we need some inspiration or support. We often look up to people close to us, but it is our strength that allows us to go on. Celebrities are the same: they experience turbulence in life and need to continue fighting all odds. Along the way, they have faced humiliation, even bullying, and the road to stardom is not one without its bumps. However, they haven't given up and fought on. One such inspiring personality is the football star Cristiano Ronaldo. His life has been a roller-coaster ride, full of ups and downs. He has faced times when it felt as if all was over. However, his spirit never wavered. What is it in Ronaldo that's inspiring for all of us? A peek into the journey of his life is sure to inspire us all.
Cristiano Ronaldo - Motivation:
---
Fighting poverty
Cristiano Ronaldo dos Santos Aveiro was born into a low-income family on the 5th of February 1985. Funchal, Madeira in Portugal was the place of his birth. His father, Dinis Aveiro, worked as a gardener, and the football superstar admitted to having a complicated relationship with him. Ronaldo feels sorry that his father missed his most glorious moments in football. Dinis Aveiro passed away in 2005 when Ronaldo's career had only started to take off. While he was alive, Aveiro always felt proud of his son but felt too nervous to watch his games live.
Despite a rocky start in life, Cristiano pursued his dreams of making it big. He used to roll up clothes to make his football and borrowed old shoes to play the sport.
---
Bearing Bullying
Cristiano was playing in a club where his father was a kit man. Because of that, other players insulted Ronaldo and did not see him as an equal. This underestimation didn't deter Ronaldo. He had faith in himself, and it was from the age of 10 that his neighbors started taking noticing that Ronaldo was indeed talented. At the tender age of 12 itself, Ronaldo joined Sporting CP. Here he played football and pursued his studies as well. In 2020, Sporting CP renamed their academy after Ronaldo, emphasizing him as an inspiration to other young athletes.
However, the first stages of his career were far from glamorous. Ronaldo would be insulted for the way he spoke. He would be bullied by his teacher as well. Once Ronaldo hurled a chair at him and was dismissed from school. However, his mother allowed him to pursue football, and he went on to prove his mettle on the football ground when the state recognized his talent at the age of 15.
---
Frail Health
Sadly, Ronaldo suffered from a very serious heart condition, tachycardia, ever since he was a child. The ailment causes the heart to beat unnaturally fast. Ronaldo was given the advice he dreaded by his doctors. He was told to give up football. The doctors said that as football requires a lot of running, pursuing the sport would prove fatal. However, Cristiano didn't let this bog him down. He opted to get an operation at the age of 15, even though it could have been fatal. Ronaldo was told that despite the operation, he would have little chance of playing football. However, he still chose to go ahead.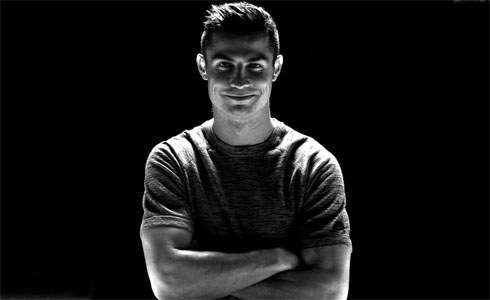 ---
The Journey Begins
On the very day Ronaldo's father died, he played a match for Portugal against Russia and won the Man of the Match award. Since then, there has been no looking back. In 2003, Ronaldo was paid a huge sum to join Manchester United after the players demanded the manager take him aboard. It was the beginning of Ronaldo's journey of fame and popularity. There was no stopping this very talented player.
---
Fame and Recognition
It was natural for Ronaldo to achieve fame and recognition, considering his courage, dedication, and determination. He has bagged the FIFA Ballon d'Or five times and was picked as the footballer of the year twice. He won the European Golden Boot four times, a record. Nicknames like the "rocket man" for his incredible speed followed. He currently plays for the Italian football giants Juventus. With a net worth of $500 million, he's one of the most well-off athletes around.
---
A Start That Shines the Brightest
It is clear that Ronaldo has one of the best heart-warming life stories. His rags-to-riches tale is bound to serve as an inspiration to all young athletes dreaming of making it in the world. Ronaldo has shown us that despite any stumbling blocks or unfortunate situations, it is possible to persevere. Your past does not really matter as long as you showcase skills worthy of honors and medals.
For the future, it is exciting to see how his career continues. Currently, he plays for Juventus FC. Of course, despite being a beloved athlete in Portugal, Ronaldo is an international star. After all, he is one of the most followed athletes. Thus, people all around the map tune in to root for him during live games. However, not all fans are lucky enough to get access to them. In cases of geo-blocks, tools like Atlas VPN can make the difference. You can simply connect to VPN servers and hide your IP address. Then, they have more opportunities to watch Ronaldo's performance regardless of where they are.
---
Conclusion
That's the story of Cristiano Ronaldo - an icon, an inspiration. The story of Ronaldo fighting such heavy odds with tremendous determination is very inspiring for all of us. It's a lesson that giving up is not the answer to tough times; fighting on is. Success is bound to come if we believe in ourselves. Keep watching and supporting Ronaldo while he delivers magic on the field!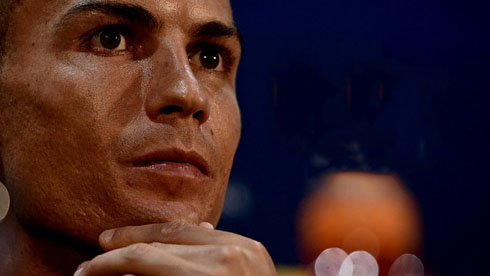 ---
Cristiano Ronaldo next game for Juventus in the Serie A is on April 25, against Fiorentina. You can watch Fiorentina vs Juventus, Real Madrid vs Betis, Metz vs PSG, Liverpool vs Newcastle, Arsenal vs Everton, and Mainz vs Bayern Munich, all matches provided from our soccer streaming game pages.
Juventus next game:
Fiorentina vs Juventus kick-off time (25-04-2021):
Beijing (China) | UTC/GMT+8: 21:00
Jakarta (Indonesia) | UTC/GMT+7: 20:00
India (New Delhi) | UTC/GMT+5.30: 18:30
Italy (Turin) | UTC/GMT+2: 15:00
Spain (Madrid) | UTC/GMT+2: 15:00
Portugal and England (Lisbon/London) | UTC/GMT+1: 14:00
Rio de Janeiro (Brazil) | UTC/GMT-3: 11:00
New York (United States) | UTC/GMT-4: 10:00
Los Angeles (United States) | UTC/GMT-7: 07:00
Sources: ronaldo7.net / republicworld.com / goal.com / dailymail.co.uk