12.10.2021 » Should Ronaldo start in every game despite his age?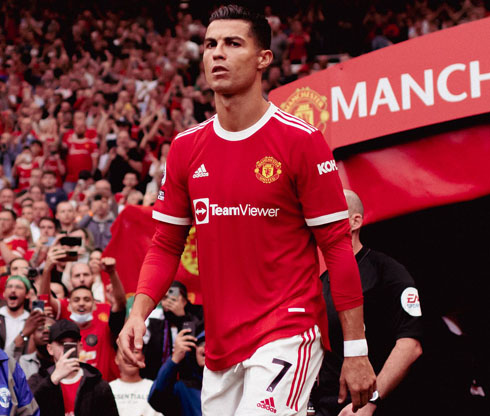 After a ridiculously good start for Manchester United that lifted the spirit of every fan across the world, Ronaldo started off the bench against Everton last week and the discussion immediately arose. Should Ronaldo be on the starting lineup week in and week out?
We're not used to seeing Cristiano Ronaldo relegated to the bench and there's a good reason for that. Even when the Portuguese superstar is out of form, which clearly doesn't seem to be the case here, he is capable of motivating and leading his teammates to go that extra mile on the pitch, which so often makes all the difference in winning or losing games. Pretty much like having the right knowledge allows a player to play smart on some of the casinos listed at https://spcasinos.com/. Ronaldo is a natural born leader and winner, extremely obsessed with working hard, in a way that it's hard for anyone around him not to feel the moral obligation to also give the very best of himself. That is something only very few players in the world are capable of showing and it's definitely one of Ronaldo's many strengths. Nevertheless and judging by Solskjaer's recent decision of leaving the 36-year old on the bench against Everton, there are other factors coming into play that sometimes impact the decision process.
Cristiano Ronaldo - Expect the unexpected:
---

The "Age" factor
It's no secret to anyone that Ronaldo isn't getting any younger… The Portuguese forward will turn 37 years old next February (5th) and some of his physical attributes are naturally declining. He's not as fast as he was during his first spell at Manchester United, back when he was a very dynamic teenager who had just joined a new country and a new league. However, in order to compensate for the predictable decline of his speed, endurance and stamina, Ronaldo has also evolved into a different type of player over the last years and he's now more focused in moving around goal scoring areas of the pitch. The former Real Madrid and Juventus striker is now one of the most prolific centre forwards this game has ever seen.
The key, however, will be in the way Ronaldo will adapt to the team's tactics. Or should we put it in the opposite direction: the way the team and the manager will adapt the tactic to a player of Ronaldo's caliber. Yes, it may sound weird to see an entire team changing several tactical aspects of their game in order for a single player to be able to deliver his best version, but it's Cristiano Ronaldo we're talking about here, so it's quite justified in most people's opinion.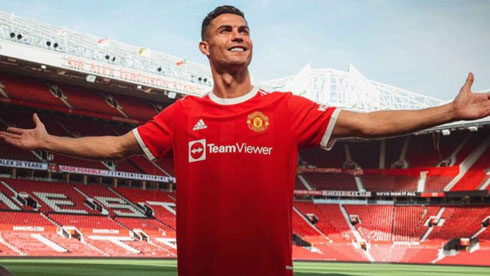 ---

The "fitness" factor
A professional footballer can easily play 60 games in a 12-month span, especially if we take into account his playing schedule, both on club and international level. That's been happening with Ronaldo for almost two decades now and it's more than natural to see injuries and other fitness troubles piling up during hectic periods of games. If we add the "age factor" to this discussion, then everyone understands that the older a player gets, the more prone to injuries and physical issues the player becomes.
With Ronaldo however, logic once again fails. The 36-year old is known for maintaining a meticulous diet and training regime since he became a professional player and has managed to stay away from any serious injuries over the years. With games every 3 or 4 calendar days, the truth is Ronaldo might be forced to miss out a few games here and there in order to assure his fitness levels will stay on top. It's important that Man United's manager, Ole Solskjaer, understands in which games he should rest Ronaldo though. Not starting the Portuguese forward in a Premier League game against Everton for example, turned out to be a disastrous decision…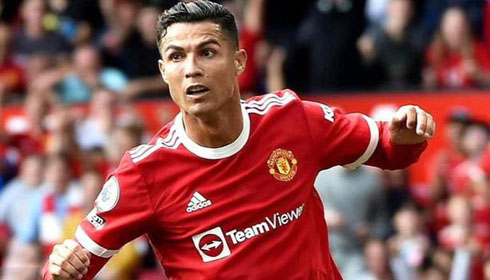 ---
Cristiano Ronaldo next game for Portugal is on October 12, against Luxembourg. You can watch Portugal vs Luxembourg, Brazil vs Uruguay, Argentina vs Peru, England vs Hungary, Denmark vs Austria, and PSG vs Angers, all matches provided from our live football game pages.
Portugal next game:
Portugal vs Luxembourg kick-off time (12-10-2021):
Beijing (China) | UTC/GMT+8: 02:45
Jakarta (Indonesia) | UTC/GMT+7: 01:45
India (New Delhi) | UTC/GMT+5.30: 00:15
Italy (Turin) | UTC/GMT+2: 20:45
Spain (Madrid) | UTC/GMT+2: 20:45
Portugal and England (Lisbon/London) | UTC/GMT+1: 19:45
Rio de Janeiro (Brazil) | UTC/GMT-3: 15:45
New York (United States) | UTC/GMT-4: 14:45
Los Angeles (United States) | UTC/GMT-7: 11:45
Sources: ronaldo7.net / cnn.com / independent.ie