02.10.2020 » Age is not a factor for Cristiano Ronaldo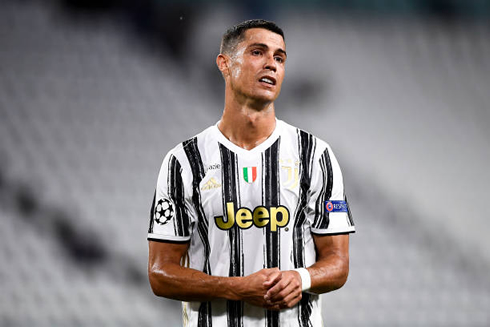 One of the strongest and ever-popular goal scorers in the soccer world is undoubtedly Cristiano Ronaldo. Having looked at his history, the evidence is clear. He has added one fascinating game after the next from the day he first started and only got better with age.


The Portuguese superstar has taken over the soccer world with, to date, 736 goals and counting. The only other person who came close was "Gerd Muller", the well known German striker. Before he turned 30, Ronaldo, as people famously call him, scored 58 goals in a single season, and has had an average of a similar amount every year. When he turned 31, he bagged 54 goals, a year later at 32 years of age, he scored 53, and on and on. One cannot write anything about him, without mentioning his rival Lionel Messi, but one cannot compare the two as they are in different leagues and age brackets, at least for now...
Cristiano Ronaldo - Legendary headers:
---
A 35-year old feeling like he's 23 years old
He always trains harder than the average player and has multiple healthy hobbies and a very active lifestyle. He is one of the fittest players in the business and has been at his peak throughout almost his entire career. Along with his love for cars and sports, during his recreational moments he also plays poker. He has joined some of the best poker platforms as a brand ambassador and player, while also using popular sources such as NettiCasinoHEX.com, for instance. It is not surprising then, that he is into poker, because along with the rest of his physical form, he would, of course, want to keep his mind in top form as well, and what better way to do that than by playing poker.
If anyone thinks he is slowing down, they may be hugely mistaken. Although the trend has seen a slight decline, since he turned 31 years old, he is still averaging the mid-50s numbers. It seems like turning 30 has had a positive impact on CR7, who says he now feels like his biological age is 23. In any case, since he signed on with Manchester United back in 2003, when he was a mere 18 years old and their first-ever Portuguese player, he helped winning the FA Cup in his first season and thereafter still assisted the club in winning three successive Premier League titles with his team.
It is no wonder he feels like his biological age is much less because when he was in fact 23 years old, he was just as good as he was when he won the Ballon d'Or. After this, he signed on with Real Madrid, which was one of the most expensive football transfers in history, worth a whopping 94 million euros deal. In Spain, he helped the Merengues winning a total of 15 trophies and initiated his journey to become the club's all-time top scorer.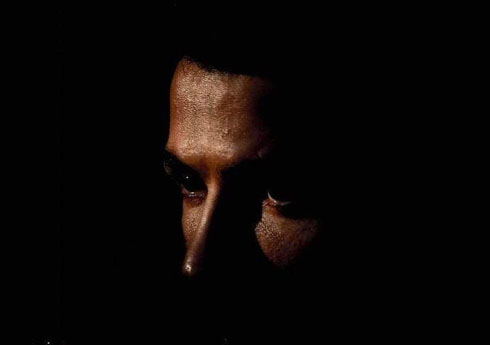 ---
A scoring machine...
Ranked as one of the highest-paid athletes by Forbes magazine, recently reaching the billion mark, he was also included in Time magazine in 2014 as part of their "100 most influential people". His incredible amount of goals scored mostly in Manchester United, Real Madrid and now Juventus has made him one of the most feared attackers in the game. Between him and Messi, when they were both youngsters, 17 (Messi) and 18 (Cristiano), they were both scoring a similar amount of goals.
At the age of 24-25, Ronaldo managed to reach new heights and his scoring form improved to another level. Throughout his entire career and when he celebrated his 33th birthday, Ronaldo had already scored and assisted in 961 different occasions. Nowadays, he seems to be slightly struggling in terms of his scoring capabilities but he still continues to score an average of 1 goal per game. He has left his mark in Manchester United, Real Madrid, and Juventus, where he already scored more than 700 goals, averaging more than 40 goals per season.
It seems that the number of goals and assists he scored before and after he turned 30 have not changed much and age isn't impacting Ronaldo the way it usually does other athletes.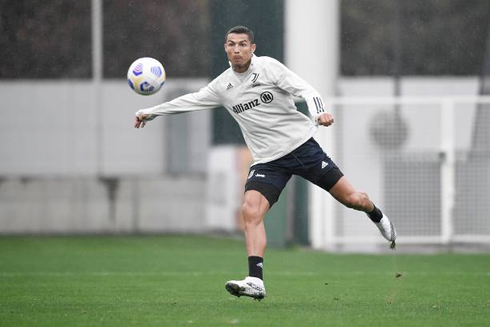 Cristiano Ronaldo next game for Juventus in the Serie A is on October 4, against Napoli. You can watch Juventus vs Napoli, PSG vs Angers, Atletico Madrid vs Villarreal, Leeds United vs Manchester City, Chelsea vs Crystal Palace, and Borussia Dortmund vs Freiburg, all matches provided from our live soccer game pages.
Juventus next game:
Juventus vs Napoli kick-off time (04-10-2020):
Beijing (China) | UTC/GMT+8: 02:45
Jakarta (Indonesia) | UTC/GMT+7: 01:45
India (New Delhi) | UTC/GMT+5.30: 00:15
Italy (Turin) | UTC/GMT+2: 20:45
Spain (Madrid) | UTC/GMT+2: 20:45
Portugal and England (Lisbon/London) | UTC/GMT+1: 19:45
Rio de Janeiro (Brazil) | UTC/GMT-3: 15:45
New York (United States) | UTC/GMT-4: 14:45
Los Angeles (United States) | UTC/GMT-7: 11:45
Sources: ronaldo7.net / manutd.com / time.com