21.12.2020 » What US soccer team could sign Ronaldo?
Ronaldo still has a year and a half left in his contract with Juventus, but the chances that he ends up leaving the Italian club next summer and embraces a new journey in the US are not as slim as they were before...

Five years ago, simply suggesting that Cristiano Ronaldo would one day leave Real Madrid was unthinkable. Yet, the Portuguese striker eventually left the Bernabéu for Juventus in the summer of 2018. Fast forward to 2020 and there's another rumor — Ronaldo to the MLS. No player of Ronaldo's caliber has played in the US top tier soccer league. But now, there are whispers the fiv5-time Ballon d'Or winner and his arch rival Lionel Messi could soon leave Europe for the US. Cristiano's Portuguese and former Man Utd teammate Nani has already confirmed Ronaldo could one day sign with an MLS team. But what's the most likely MLS destination for one of the best football players of all time?
Cristiano Ronaldo - MLS could be his final destination:
---
Beckham's Inter Miami CF
David Beckham's new MLS team has been making headlines in Europe lately. That's because it has emerged as one of the top franchises where many stars want to retire. A few of the big names to have shared public interest in joining the club are Antoine Griezmann, James Rodriguez and Gonzalo Higuain, who already joined the franchise in January.
Ronaldo has a 7/10 chance of joining Inter Miami over any MLS alternative according to Givemesport.com. Both Bleacher Report and Goal.com experts also believe the Juventus forward favors a move to Miami.
So, if you want to make bets on Ronaldo's next club, Inter Miami should be one of them. Legalbettingsites.info can guide you on choosing the best Florida sports betting sites. It also features a helpful guide on sports betting laws in the sunshine state.
---
LA Galaxy
Los Angeles Galaxy has for long been the go-to MLS franchise for many European football super stars. From Beckham and Steve Gerrard, to Zlatan Ibrahimovich and now Javier Hernandez — top-crème footballers have a thing for Los Angeles.
There are several reasons why footballers love LA Galaxy. It's the most successful MLS team in California. It's in a large city known for its luxurious hotels, Hollywood and everything good about being rich in America.
Considering Ronaldo has displayed his love for acting in the past, he could choose LA as his next home. Of course, his main goal would be to play football. But a move to Galaxy would help him transition to an acting career smoothly.
---
New York City FC
When it comes to ranking big luxurious cities, New York ranks at the top. This explains why so many footballers like to retire the Big Apple after leaving Europe, either at New York City FC or rivals New York Red Bull.
Former Chelsea players David Villa and Frank Lampard, and Juventus head coach Andrea Pirlo are some of the most famous players to have set foot in New York City SC. By comparison, Thierry Henry, and Bradley Wright-Phillips are the only notable European players to have chosen Red Bulls over NYC SC.
Against that backdrop, New York City would be the more ideal choice for Cristiano Ronaldo. However, it's an unlikely option when he could join forces with his friend David Beckham in Miami.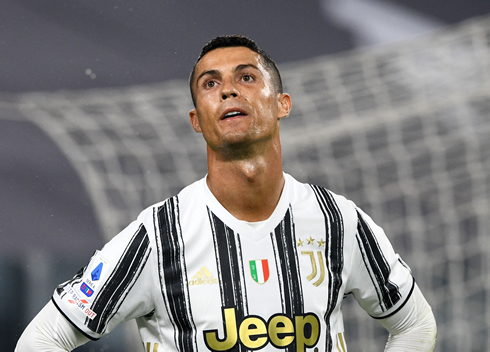 ---
Seattle Sounders SC
One of Cristiano Ronaldo's well-known characters is his grit for success. He's scored goals and won trophies wherever he's gone. Truth be told, the 35-year-old likes to join teams that give him a genuine chance of winning trophies.
That's why some critics believe Seattle Sounders would be his ideal team if he ends up in the MLS next summer. The Sounders have won two of the last five MLS Cups and emerged runners-ups in two of the league championships.
Going to 2021, Sounders are early favorites to win the 2020 MLS Cup. In all fairness, they were also favored to win this year but lost the finals to Columbus Crew. All the same, Seattle is one of the best performing soccer teams in the MLS.
And seeing Ronaldo tends to join the most successful teams in a league, he could surprise many by signing with Seattle. It's a large city with many of the luxuries a man of Ronaldo's caliber admires. However, Seattle offers fewer benefits compared to LA, Miami and New York.
---
Orlando City SC
Nani, Ronaldo's friend and former teammate, is the man behind the rumors Cristiano could be headed for the MLS. Nani has played in the MLS before — at Orlando City SC. So, could the former midfielder persuade his superstar friend to choose Orlando over any other franchise?
Brazilian legend Kaká also played in Orlando in the twilight of his career, meaning the club holds the appeal for notable names. Unfortunately, it just isn't likely that Ronaldo would snub Beckham and choose state rivals Orlando SC.
Besides, Miami offers all the treats Orlando boasts of — great weather, lots of big hotels, golf clubs, sandy beaches and luxurious malls. Miami is also larger than Orlando. As such, Nani would have to play a very big role to convince CR7 to choose Orlando over Inter Miami.
---
Montreal Impact
When most people think of MLS teams, they imagine of US-based clubs like LA Galaxy and Columbus Crew. However, some Major League Soccer franchises are based in Canada — namely Montreal Impact, Toronto FC and Vancouver Whitecaps FC.
For some reason, a number of notable ex-European superstars prefer to retire in Montreal over major American cities. Former Chelsea forward Didier Drogba, and ex-Juventus defender Alessandro Nesta are most well-known players that signed with Montreal Impact.
Could Ronaldo take the same route? Could he choose Canada over the US? It's unlikely. American soccer clubs have more money, and therefore, more likely to afford his hefty wages. Ronaldo also tends to favor the most famous teams in a league and Montreal isn't one of them.
---
Which MLS team will sign Ronaldo?
According to Nani, Ronaldo is okay with a move to the MLS. It's not a 100% chance but it's possible. David Beckham's Inter Miami FC seems to be the most likely destination for CR7 if he makes a move to Major League Soccer. However, there's also a small chance he could choose LA Galaxy and get close to Hollywood. He's interested in acting, so Los Angeles is a realistic bet too.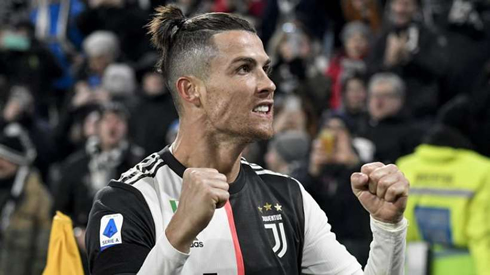 Cristiano Ronaldo next game for Juventus in the Serie A is on December 16, against Atalanta. You can watch Juventus vs Fiorentina, SD Eibar vs Real Madrid, Lille vs PSG, Manchester United vs Leeds United, Tottenham vs Leicester City, and Inter vs Spezia, all matches provided from our live football game pages.
Juventus next game:
Juventus vs Fiorentina kick-off time (22-12-2020):
Beijing (China) | UTC/GMT+7: 02:45
Jakarta (Indonesia) | UTC/GMT+6: 01:45
India (New Delhi) | UTC/GMT+4.30: 00:15
Italy (Turin) | UTC/GMT+1: 20:45
Spain (Madrid) | UTC/GMT+1: 20:45
Portugal and England (Lisbon/London) | UTC/GMT+0: 19:45
Rio de Janeiro (Brazil) | UTC/GMT-4: 15:45
New York (United States) | UTC/GMT-5: 14:45
Los Angeles (United States) | UTC/GMT-8: 11:45
Sources: ronaldo7.net / espn.com / talksport.com