17.12.2020 » Are Ronaldo and Juventus really suitable for each other?
What seemed to be a perfect relationship in the beginning, may have turned into something toxic over the last months. Cristiano Ronaldo is still one of the team's most important players, but it doesn't look like the club has improved that much since he landed in Turin...

You certainly are not unfamiliar with a name like Ronaldo, even if you're not the biggest fan of this sport. A true living legend that keeps breaking record after record. From superb footballing skills to excellent assists, Ronaldo is one of the most sought-after soccer players in the world. The top clubs are always looking to sign Ronaldo to their team in order to increase their strengths and dream with more silverware. Juventus is one of the clubs that was lucky enough to be able to offer a very high salary and lurk Ronaldo into the club. Currently, the Portuguese player is playing almost in every single game for the Vecchia Signora, but are Ronaldo and Juventus really suitable for each other? In a near future, when the contract with Juve expires in June (2022), which club will Ronaldo join? Are Juventus still able to sell Ronaldo for a similar price to the one they paid in 2018? Which club will dare to sign a 35-year-old superstar. You can view the odds from the online betting loto188 bookmaker and take part in the betting scene. Bookmakers on every corner of the world are currently focusing on the possibility of Ronaldo leaving Juventus and it looks like the odds are decreasing month after month.
Cristiano Ronaldo - 50 legendary goals:
---
Ronaldo and Juventus
Cristiano Ronaldo and Juventus are two famous names in the world of football. In the summer of 2018, Ronaldo left Real Madrid after winning the Champions League hat-trick. His destination surprised everyone. He was headed to Juventus, the absolute champion in the Serie A for many years.
The price that Juventus paid to get CR7's in black and white stripes was up to 100 million euros, a huge sum for a player over 30 years old. However, with a top superstar like Ronaldo who is still delivering goals like few others can and a huge brand value in his name, that was definitely a risk Juventus was willing to take.
In his first season with Juventus, Ronaldo won an Italian Super Cup and the Scudetto. However, those are trophies that Juventus was already winning easily before Ronaldo's arrival. The reason why they signed Ronaldo was mainly to help them with their dream of winning the Champions League...
Juventus' ambition is very clear and Ronaldo himself wants to win the top competition in Europe with 3 different teams. He won the Champions League with Man United and Real Madrid, two of the best teams in both England and Spain. To be able to do the same with Italy's top team, Juventus, would be a dream come true...
---
Difficulties
The first season was looking very promising, until Ajax showed up. Juventus and Ronaldo were stopped in the quarterfinals of the Champions League 2018/19 against a very determined and talened Ajax side, and ended up losing 3-2 in aggregate.
Last season, Juventus was defeated by 1-0 in Lyon in the first round of the last-16 stage. The opportunity for a comeback was still there for the second leg, but the the Bianconeri didn't live up to the expectations for another year and even though they beat the French side 2-1, they were knocked out because of the away-goals rule. And not only Juve failed in the Champions League, but they have also lost domestic trophies that they they were used to win in the past.
The Old Lady had four consecutive wins in the Coppa Italia, from 2014/15 to 2017/18. However and in the last 2 seasons, they have been struggling a lot in this competition. In the 2018/19 season, Juventus were eliminated after a 3-0 beating from Atalanta, in the quarterfinals of the competition. Last season, Juve reached the final but then lost to Napoli on a penalty shootout.
For Ronaldo personally and for the first time in his career, he has failed in two consecutive finals. Before losing to Napoli in the final of the Coppa Italia 2019-20, CR7 and Juventus had already lost to Lazio in the Italian Super Cup 2019.
Ronaldo was used to play finals and simply win them for his club. That's how he used fans when he played for Real Madrid, but that's not what has been happening in Turin.
Ronaldo seems to have lost some of the passion he used to show in previous years. He is yet to to finish a season as the Serie A top scorer, an award that he would certainly love to add to his long "resume".
Not only that, but Ronaldo is also struggling with one of this typical specialties, his free kicks. According to statistics and since he joined Juventus, Ronaldo has already taken more than 50 free kicks, but only scored once, in the derby against Torino.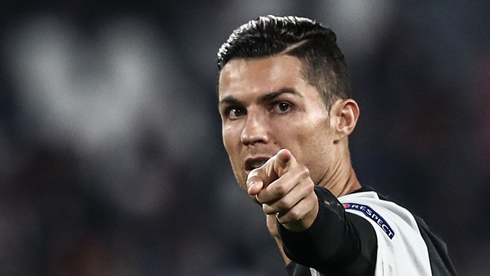 ---
Is Ronaldo suitable for Juventus?
It is reported that PSG and Manchester United are looking to sign Cristiano Ronaldo and Juventus could be willing to consider selling the Portuguese superstar, mainly due to financial difficulties. But is it really like that?
Ronaldo earns the highest salary at Juventus, 6 times higher than the second highest-paid player at Juve, Paulo Dybala. The Portuguese earns £28 million each year. It is also true that Juventus had financial difficulties in the middle of the Covid-19 era like every other club in the world and they wanted to alleviate the wage pressure.
However, we all know Ronaldo is a special case. He brings a lot more than goals to a club like Juventus, so it's hard to really claim that Juve would be better of without him. Everyone knows that a name like Ronaldo boosts all sort of merchandising deals, so no one knows the impact his departure could have in the club. Juventus might be able to keep Ronaldo in Turin until the end of the current contract in June 2022, but it's definitely going to be an interesting summer next year...
Therefore, it is difficult for a farewell between Ronaldo and Juventus to take place in the near future. Ronaldo is working with a coach he feels satisfied with. He is also playing for a club that pays his huge salary and is capable of winning important trophies, so the basic conditions are fulfilled.
Juve knows Ronaldo is a magnet to help them sign new sponsorship deals and renew existing sponsorship deals. Ronaldo brings them huge revenue from the sale of millions of shirts with his shirt number, name and signature on the back.
Recently, the club extended its sponsorship contract with Adidas, until 2027. The world-famous sportswear group will sponsor them in £362 million over 8 years, not to mention other sponsorships. Insurance group Allianz also decided to extend the sponsorship contract for the club until 2030, allowing the Italian team to pocket £91 million a year for the next 10 years. It was Ronaldo's presence that was the key to pushing Adidas and Allianz to renew their sponsorship deal with Juve.
Ronaldo may burn Juve a large amount of salary, but in return, he also plays an important role in bringing them lucrative sponsorship contracts in addition to regular and stable contributions on the pitch.
Since joining Juve, Ronaldo has remained highly efficient, scoring goals and adding assist to his record almost in every game for the Bianconeri and he does not seem to have slowed down despite being 35 years old.
Not everything is going well in Turin, but there are not many reasons to believe Ronaldo and Juve would break their relationship in a near future, despite the desire of teams like PSG and Manchester United.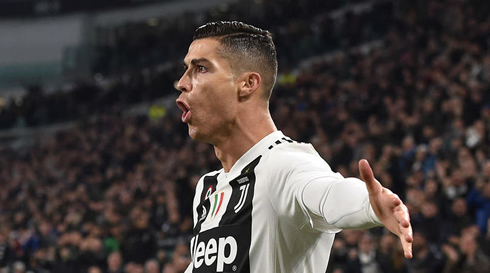 Cristiano Ronaldo next game for Juventus in the Serie A is on December 19, against Parma. You can watch Parma vs Juventus, Crystal Palace vs Liverpool, Barcelona vs Valencia, Southampton vs Manchester City, Everton vs Arsenal, and Union Berlin vs Borussia Dortmund, all matches provided from our streaming soccer game pages.
Juventus next game:
Parma vs Juventus kick-off time (19-12-2020):
Beijing (China) | UTC/GMT+7: 02:45
Jakarta (Indonesia) | UTC/GMT+6: 01:45
India (New Delhi) | UTC/GMT+4.30: 00:15
Italy (Turin) | UTC/GMT+1: 20:45
Spain (Madrid) | UTC/GMT+1: 20:45
Portugal and England (Lisbon/London) | UTC/GMT+0: 19:45
Rio de Janeiro (Brazil) | UTC/GMT-4: 15:45
New York (United States) | UTC/GMT-5: 14:45
Los Angeles (United States) | UTC/GMT-8: 11:45
Sources: ronaldo7.net / forbes.com / espn.com / thesun.co.uk