17.11.2011 » Cristiano Ronaldo: "We're not thinking about Barcelona yet"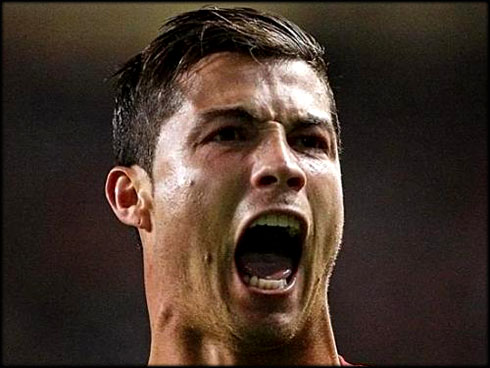 Cristiano Ronaldo answered a few questions from the Spanish newspaper "As" and assured that he's not worried about Barcelona just yet. "El Clasico" is coming up in the December 10 and Ronaldo wants Real Madrid to host Barcelona with a comfortable lead advantage.


Cristiano Ronaldo is back in Madrid after his world-class performance against Bosnia and even though he missed José Mourinho's first practice session due to accumulated fatigue, the Portuguese affirmed today that he's extremely focused on Real Madrid's campaign. Talking to "As", Cristiano Ronaldo stated that no one at the club is thinking about Barcelona for now, with so many tough opponents coming up in the next days and weeks. Real Madrid will host Barcelona for the Spanish "La Liga" in the 10th of December.
Watch a Cristiano Ronaldo video: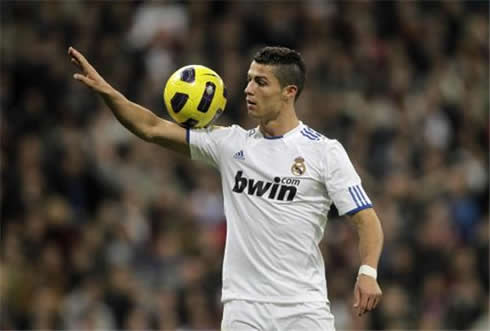 In a first instance, Cristiano Ronaldo commented on how he feels after helping Portugal to assure its presence in EURO 2012. Ronaldo: "The truth is that I'm very happy for achieving our objective. We did a good game, I scored a couple of goals, but the most important thing was to get qualified for the EURO 2012. The entire team has been great and we managed to score 2 goals in the first-half and 4 after the break. We're all very happy and we thank God for being in the EURO 2012."
Regarding the fairness of this playoff outcome, Ronaldo believes that Portugal has proved to be a better team than Bosnia-Herzegovina. CR7: "If we look at the two matches we played, we've been better than them. We played well in both games and we were superior to them. I think we the final result was fair", noted the Portuguese player.
There was also much expectation to know how the Portuguese crowd was going to welcome Cristiano Ronaldo, after his hostile reception in Bosnia. CR7 was very pleased with the way the public cheered and supported the team. Ronaldo: "Our supporters were incredible. We were already expecting such a warm welcoming though and we have to thank the Portuguese people for doing it. They truly helped us reaching the EURO 2012", recognized the Real Madrid player.
Changing the scope of the interview to Real Madrid, the journalist asked about Cristiano Ronaldo's expectations for the rest of the season. Ronaldo: "First of all, I want to keep my current form, because all the great players need to be decisive throughout the entire season. This will be a long campaign and we're only at the beginning. With Portugal's qualification for EURO 2012 assured, I can now be more focused in Real Madrid battles and attempt to do a great season."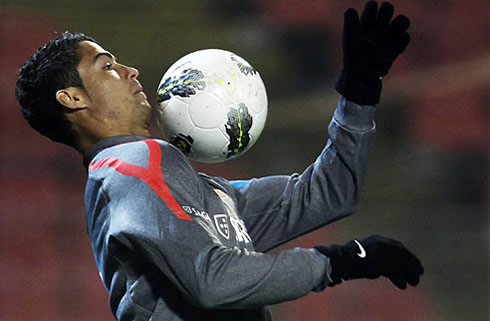 One of the most anticipated games of the season will be next "El Clasico", on which Real Madrid will host Barcelona in the Santiago Bernabéu, in a match scheduled for the 10th of December. Cristiano Ronaldo is aware of the importance of such match, but the club prioritiy will always be the next upcoming match. Ronaldo: "We can't think about Barcelona just now, because we're going to have a very hard game against Valencia this weekend, which is a great team, as well as we'll be receiving Atlético Madrid one week later. If we don't win against Valencia and Atletico Madrid, we probably wont have that important 3-points safety margin when we face Barcelona. In Real Madrid, we remain focused at what we need to do, step by step and that's what we plan to do in the rest of the season", pointed out Ronaldo.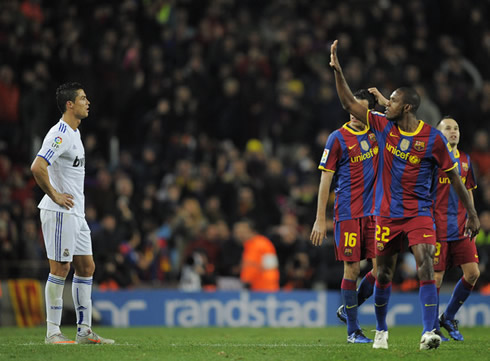 Cristiano Ronaldo had already said in the past, that this season Real Madrid is better than last year, but he was cautious when asked to confirm if the Merengues are actually stronger than Barcelona. Ronaldo: "I don't want to think about that. We're doing fine, better than last year, the team is more mature and that's how we want things to keep rolling", explained the Portuguese player, before commenting the possibility of winning several important trophies in 2012, including La Liga, UEFA Champions League and EURO 2012. Ronaldo: "I keep working with the main objective of improving and becoming a better player, but I can't be sure about what titles we'll win at the end of the season. Let's wait and see...", noted CR7.
Over the last weeks, Ricardo Carvalho's absence from Real Madrid choices has been a sort of a mysterious topic. Cristiano Ronaldo attempted to clarify it: "Ricardo Carvalho is injured and that's it. He has some pain on his back. It's not true that he is depressed with what happened in the Portuguese National Team. That incident is past now and we shouldn't insist in talking about it. It's something that only concerns him, the Portuguese National Team coach [Paulo Bento] and the Portuguese Federation. I'm in no position to comment on that. He made a mistake, but everyone in the World does it", said Ronaldo before adding: "If Ricardo Carvalho returns to the Portuguese National Team, he'll be welcomed by everyone. If he doesn't, we just have to respect the decision made."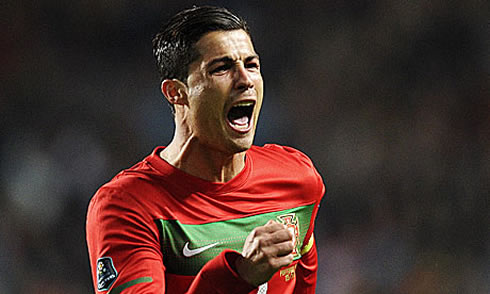 Cristiano Ronaldo is said to be going to wear a new Nike signature boots/cleats on this weekend match, against Valencia. Cristiano Ronaldo will step up to the pitch against Valencia this Saturday, looking more stylish than usual as he debuts his latest signature Nike football boots. Known as the new "Nike CR7 Superfly III", this new boots trademarked by Ronaldo are one of the most distinctive ever from his already vast collection.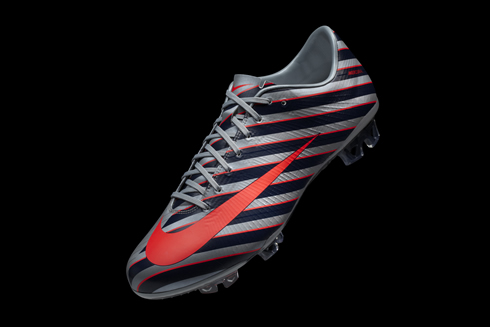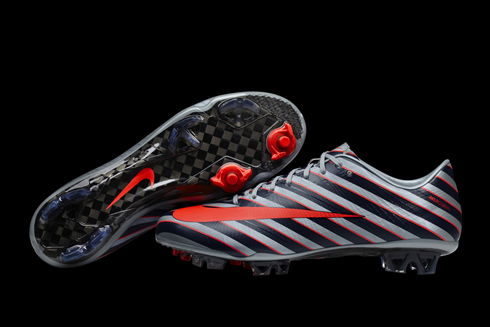 The new "Nike CR7 Superfly III" signature boots mirrors the performance and style Cristiano Ronaldo embodies with a disruptive graphic treatment on the left and right side of the boot. As CR7 moves into position or tracks back, the left side of his boot reveals a subtle pinstripe effect with a clear screen and pattern treatment. In contrast, the right side features a bold contemporary stripe of "Mach blue" and "Solar red" which is a signature color theme throughout the collection.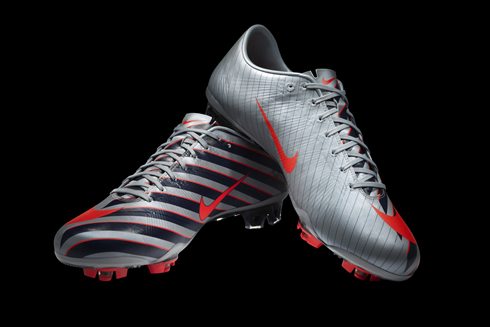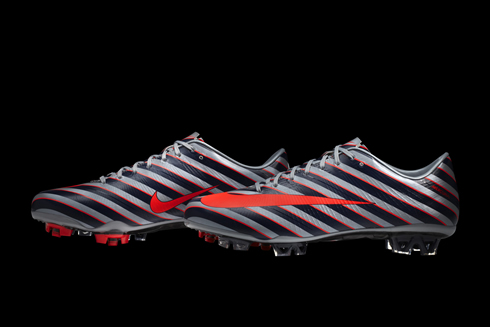 Together, the boot graphics will create a striking flicker effect on the pitch, to stand out in the heat of game day competition, and will be worn by the Portuguese international until early next year. Nike are also treating Ronaldo to a full range of apparel and training gear, designed to capture the Champions League winner's passion for style and flair, whilst retaining the power, speed and performance that have become signatures of his game. Available from November 18th, the new "Nike CR7 Superfly III" will cost around £280 (pounds), with the apparel range starting at around £30 (pounds).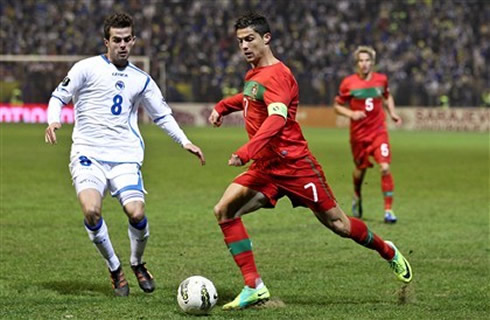 Cristiano Ronaldo is now back to Madrid. Real Madrid next game is against Valencia, for La Liga, in the 19th of November 2011. You can watch Juventus live stream, Valencia vs Real Madrid in our football live streams section this Saturday.

Sources: ronaldo7.net / as.com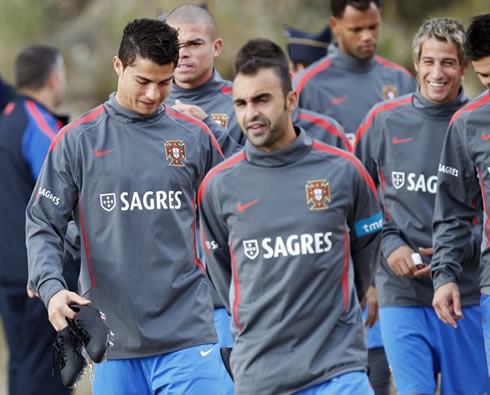 comments powered by