17.11.2011 » Muricy Ramalho: "Only Messi and Ronaldo are better than Neymar"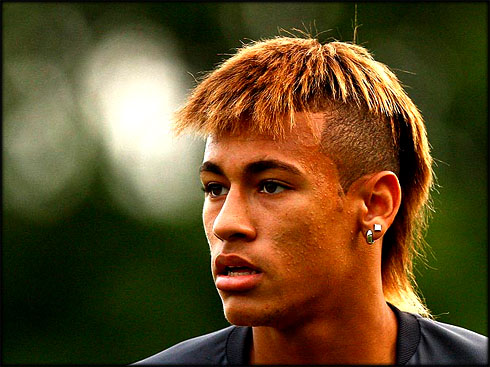 Santos coach, Muricy Ramalho, talked to a Brazilian TV show called "Arena SportTV" and ranked Neymar as the 3rd best football player in the World. Muricy Ramalho believes that only Barcelona's Lionel Messi and Real Madrid's Cristiano Ronaldo are better than Neymar.


Muricy Ramalho is Santos current coach and in a quick interview granted to a Brazilian TV show earlier this week, he got quoted saying that only Cristiano Ronaldo and Lionel Messi are better than Neymar these days. The Brazilian manager pointed out that Neymar deserves the last standing on the podium, since he is currently the third best player of the World.
Watch a Cristiano Ronaldo, Neymar and Messi video: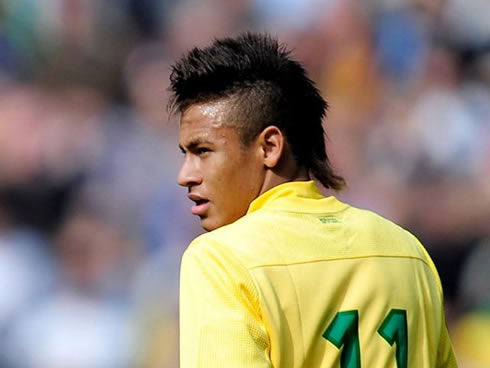 Muricy Ramalho: "In my opinion, Neymar is already one of the best players in the World. In fact, I would say he is the 3rd best player of the World right now, while Messi is the first and Cristiano Ronaldo the second. What Neymar does is only within the reach of a genius. We can't explain the kind of talent he shows on the field and he's a player who can decide a game in the blink of an eye", emphasized Santos coach, when justifying why he ranks Neymar so high.
Neymar has been linked with a move to Europe for several occasions over the past months, but the 19-years old Brazilian prodigy, recently announced that he extended his contract with Santos, until 2014. Muricy Ramalho doesn't think it will be easy for any top European club to snatch Neymar at this point. Ramalho: "A lot of people keep saying that he'll transfer to an European club eventually, but for now, I don't see it happening."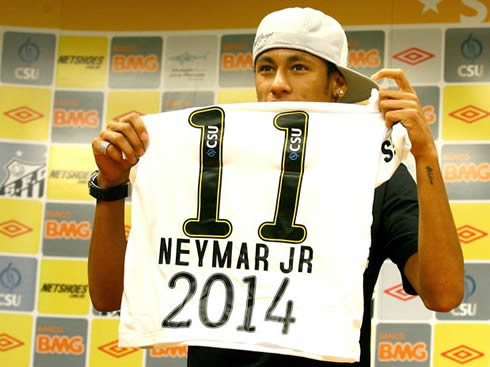 Being only 19-years old, Neymar has already 155 appearences for Santos so far, having scored a total of 79 goals. With 15 caps for the Brazilian National Team, Neymar already scored for 8 times, but he's still very far from the 1st spot, which belongs to Pelé with 77 goals scored while playing for his home-country.
Neymar recently granted an interview to France Football magazine and didn't share the same view as his coach Muricy Ramalho, who had ranked him as the 3rd best player in the World. Neymar: "I think Lionel Messi will win the Golden Ball award, for FIFA's Best Player of the Year and Cristiano Ronaldo will be ranked second. But regarding me getting the third place, I don't think that it will happen. Being among the 23 list nominees is already great", said Neymar on his preview for FIFA's Balon d'Or award, who's winner will be announced on the 9th of January 2012.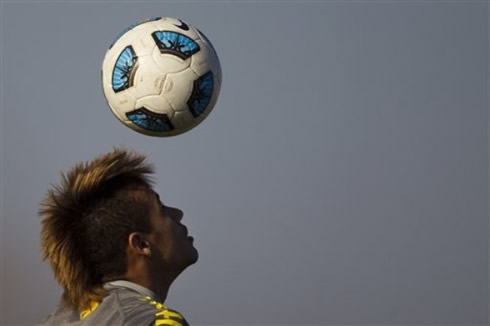 Neymar assured he doesn't regret his decision of renewing with Santos until 2014, even if that means upsetting Real Madrid and Barcelona short-term plans. Neymar: "It was my decision and I made a statement regarding my desire to be here at the club, by renewing with Santos until 2014. But Real Madrid and Barcelona are two great clubs, not only in Spain but in a worldwide scope as well. My choice has been made and it's still soon to leave Brazil", justified Neymar.
The Brazilian player has also confessed his big admiration for Barcelona, a team that he may have to face in December, in FIFA's Club World Cup 2011. Neymar: "Barcelona's team is from another world. Barça players are almost like aliens and if we ever meet them on the pitch in December, it will be a great honor and a dream final. However, we have to think step by step and there other games we have to win before that happens."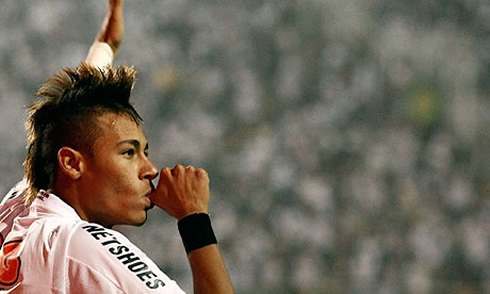 After confirming Portugal's presence in EURO 2012 with a 6-2 win over Bosnia, Cristiano Ronaldo is now back to Madrid. Real Madrid next match is against Valencia, for La Liga, in the 19th of November 2011. You can watch Juventus live stream, Valencia vs Real Madrid in our football live streams section this Saturday.

Sources: ronaldo7.net / goal.com / wikipedia.com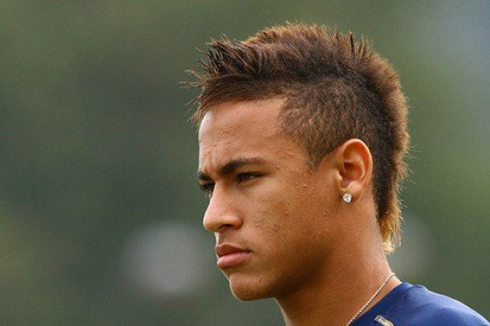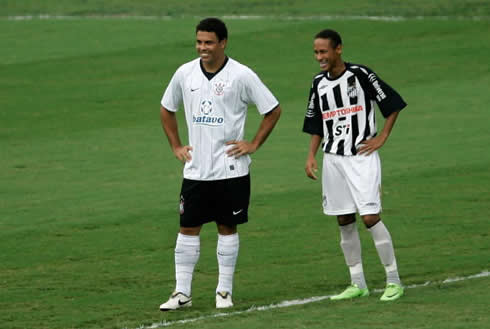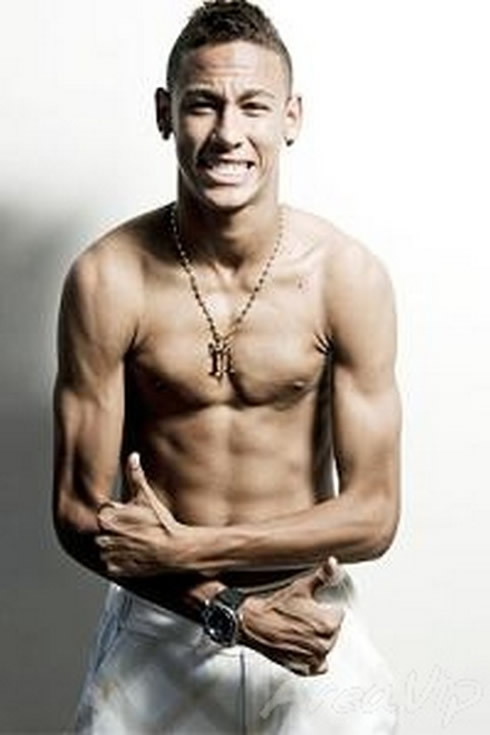 comments powered by