31.10.2011 » Ronaldo claims that the news rumors spread by "The Mirror" are false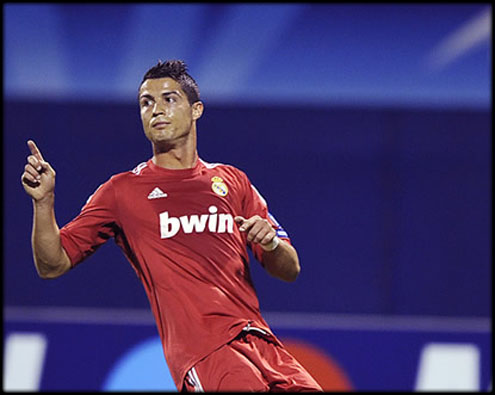 A couple of days ago, the British newspaper "The Mirror", published a false story regarding Cristiano Ronaldo private life. The U.K. tabloid released a news article implying that Cristiano Ronaldo had forwarded an e-mail by mistake to his friends (including Irina Shayk), after having received it from a young fan girl. Ronaldo denied everything.


A few hours ago, Cristiano Ronaldo used his Facebook and Twitter pages to deny the news story published by the online edition from "The Mirror", a tabloid newspaper from the United Kingdom. The false news article got released a couple days ago and stated that Cristiano Ronaldo had received an e-mail from a young woman, containing explicit nudity and sexual pictures. Ronaldo would have allegedly forwarded this e-mail message to everyone on his contact list by mistake, including Irina Shayk, instead of deleting it. As usual, the story seemed credible to many other sources in the U.K., Portugal and Spain, and several newspapers published stories reporting these completely false news.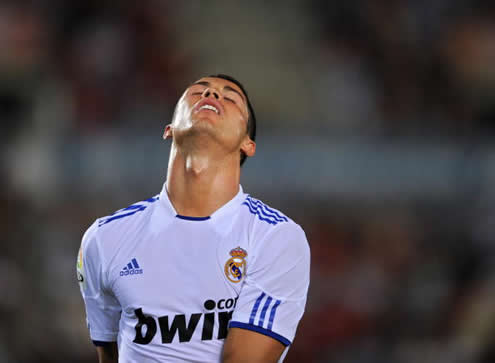 Cristiano Ronaldo decided not to mention the source of this false news story, probably to avoid giving "The Mirror" more publicity than they deserve. However, since we've been noticing many fans were feeling a bit lost today, leading to a few doubts and uncertainties about several other recent stories, we decided to clear things up and explain everything that has happened. It's not the first time a U.K. tabloid decides to release a complete false story regarding Cristiano Ronaldo, since back in July, the "Sunday Mirror" has also published a false interview with CR7. Back then, the Portuguese didn't lose time to use his Facebook and Twitter pages to deny everything, just as he did this time.
This type of false rumors/news, are part of an orchestrated strategy headed by a few of the big newspapers/tabloids in the United Kingdom. Even though this phenomenon has has been criticized by many personalities over the last years, the truth is that these newspapers always seem to escape further lawsuits. No one doubts that Cristiano Ronaldo is one of the most popular figures in the World, which necessarily turns him one of the main targets for being victim of rumors gossips and false news. The Portuguese player has to bear the burden of being one of the most controversial and newsworthy players in the World. Here's Cristiano Ronaldo exact statement published on his personal Facebook and Twitter pages, earlier today:
Cristiano Ronaldo: "It appears that some newspapers have, once again, written false news about my personal life....so again and formally: it's not true what came out this weekend in UK and today in Portugal".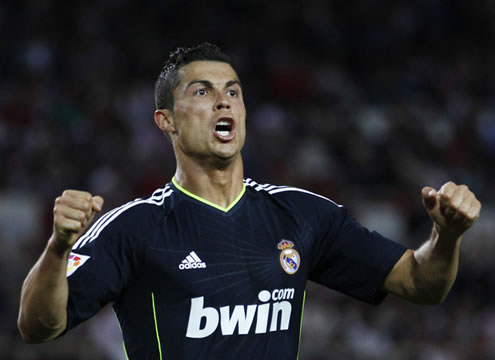 Real Madrid is now preparing their match against Olympique Lyon this Wednesday, in a UEFA Champions League fixture. You can watch Juventus live stream, Lyon vs Real Madrid live, in our Football Live Streams section. The countdown clock timer, displaying the time left for the next Ronaldo game, is shown on the top right corner of all pages. Besides that game, you can also watch Manchester United vs Otelul Galati live on Wednesday, and Viktoria Plzen vs Barcelona online next Tuesday. All streamings are provided from our "Live" section.
Lyon vs Real Madrid kickoff information:
2nd of November, 2011:
19:45 (GMT+0) - London (U.K.), Lisbon (Portugal)
20:45 (GMT+1) - Madrid (Spain)

Sources: ronaldo7.net / facebook.com / mirror.co.uk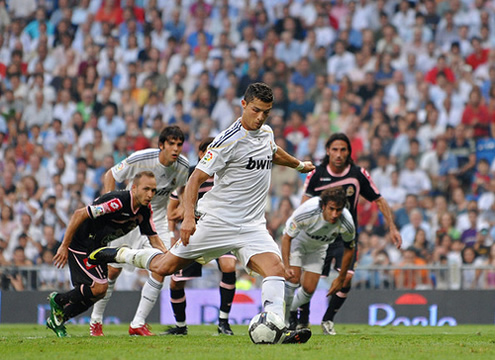 comments powered by