18.10.2011 » Michel Bastos: "We must not focus exclusively on Cristiano Ronaldo"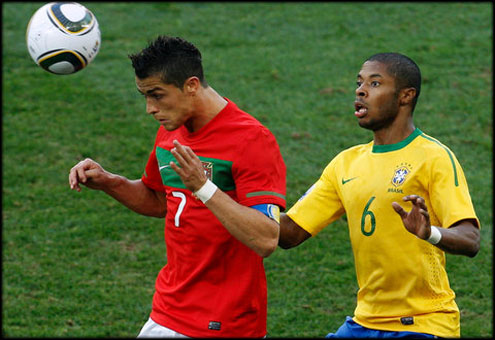 One of Olympique Lyon's key players is the Brazilian, Michel Bastos. The talented left-footed midfielder attended the UEFA Champions League match preview conference and outlined the importance of being careful not only with Cristiano Ronaldo, but also with the rest of Real Madrid players.

Real Madrid will receive Olympique Lyon tonight, in the Santiago Bernabéu, in another UEFA Champions League fixture this season. Michel Bastos, one of the key players from the French side, made a quick preview on the match and showed his concerns about stopping Cristiano Ronaldo. Bastos also made a note on the importance of not neglecting the imposing threat that the rest of Real Madrid players will present in this game.
Watch one of the latest Cristiano Ronaldo videos below:
Michel Bastos: "It will be a tough game. Real Madrid has a great team, with plenty of quality. It will be a special game for me, because I couldn't play in the clash from last season. I got ruled out in one of the matches and found myself hurt for the other", said the Brazilian player, not hidding his big expectations and anxiety before this match. Last season, Real Madrid and Lyon faced each other in the UEFA Champions League last 16 round stage, and even though Cristiano Ronaldo didn't score any goal in those two matches, the Merengues manage to draw 1-1 in France and then imposed with a clear victory at home, by 3-0.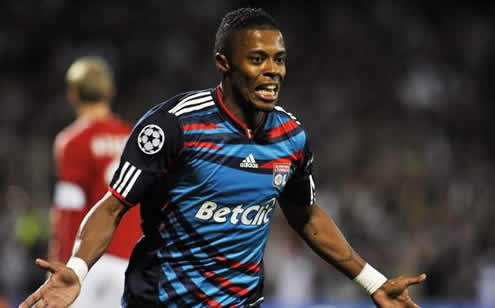 When asked if Lyon had a special strategy to stop Cristiano Ronaldo, Michel Bastos fired back saying that the French side will not focus exclusively in defending one player, but the entire Real Madrid team. Bastos: "We won't be trying to only stop Cristiano Ronaldo. We have to worry about all the other Real Madrid players.", said the 28-year old midfielder. Bastos has been playing in France since 2006, after moving from Atlético Paranaense to Lille OSC. In 2009, the Brazilian player joined Olympique Lyon, in a transfer fee near 18 million euros.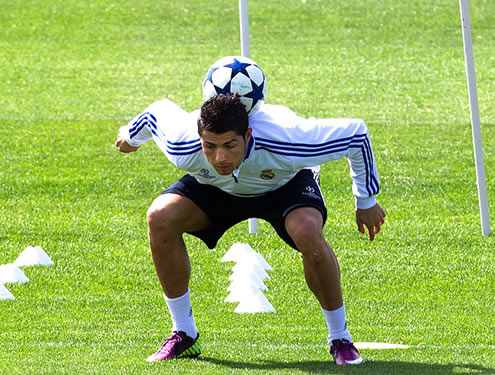 Cristiano Ronaldo and Real Madrid will face Lyon, for the UEFA Champions League, this Tuesday. You can watch Real Madrid vs Olympique Lyon stream this Tuesday, in the Football Live Streams section. The countdown clock timer, displaying the time left for the next Ronaldo game, is shown on the top right corner of all pages. Besides this Real Madrid game, you can also follow Otelul Galati vs Manchester United live this Tuesday, and watch Barcelona vs Viktoria Plzen free on Wednesday. All streamings are provided from our "Live" section.
Real Madrid vs Lyon kickoff information:
18th of October, 2011:
19:45 (GMT+1) - London (U.K.), Lisbon (Portugal)
20:45 (GMT+2) - Madrid (Spain)
02:45 (GMT+8) - Beijing (China) [Wednesday]
10:45 (GMT-8) - Los Angeles (USA)
Sources: ronaldo7.net / gazetaesportiva.net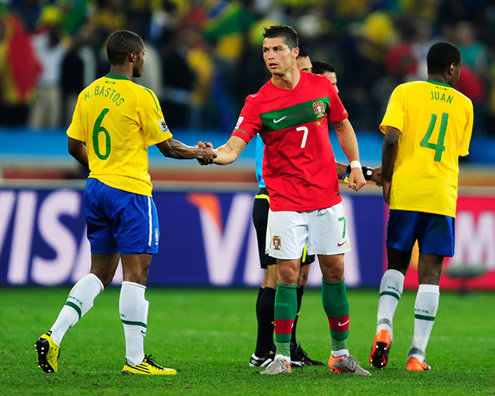 comments powered by