18.09.2011 » Javi Venta: "Ronaldo spoke the truth. A lot of people envy him"
Several players have been commenting about Cristiano Ronaldo incident against Dinamo Zagreb and his post-match statements. It was now time for Javi Venta, Levante defender, to back up Ronaldo and defend his words.

Levante defender, Javi Venta, is preparing the game against Real Madrid this Sunday, but he decided to comment on what Cristiano Ronaldo said after the match against Dinamo Zagreb. Ronaldo was victim of several violent tackles and got booed and whistled during the entire game. Those events led to his reaction and controvesial statements: "Some people hate me, because I'm handsome, rich and a great player."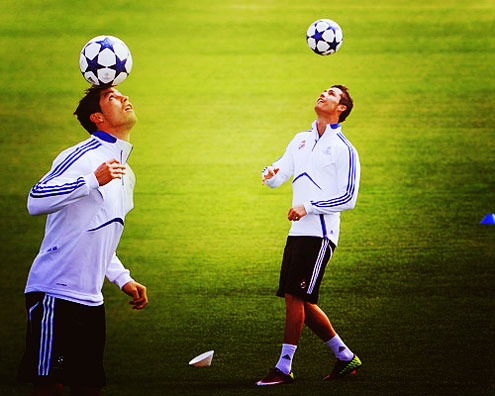 Javi Venta: "Honestly, I think that a part of what he said is in fact a big truth. Unfortunately, there are a lot of people who envy Cristiano Ronaldo. However, I think football players should be very careful with what public statements, because there are lot of young kids who pay a lot of attention to what Cristiano Ronaldo or Lionel Messi say and for that reason they should try to be the most polite and correct as possible."
Real Madrid next opponent is Levante, and for that reason, Javi Venta also talked about the Merengues coach, José Mourinho. Javi: "He is a great coach and he already showed that to everyone, because it's not easy to be a champion in several countries and leagues across Europe. However, it's also true that wherever he has passed, he always had a lot of conflicts and problems around him. In the long-term, I can't see that as a good thing. He's constantly picking fights and conflicts with players, coaches, or getting sanctions from UEFA, and that can't benefit him in the future. But it's the way he is and we have to respect it. This is only my opinion, but everyone is free to do and say whatever he feels like."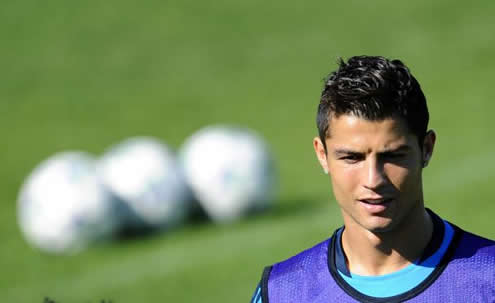 Regarding his teammate Xavi Torres recent comments about the possibility of hurting and beating up Cristiano Ronaldo if necessary, Javi Venta attempted to lighten things up and clarified: "We want to create them troubles by not giving them space to play with close markings, and that has nothing to due with simply beating up on people. In my case, I'm certainly not a violent player. Everyone should already know that it's not the same thing when talented players receive the ball and have 5 meters of space to turn and face their opponents as compared with only having 2 meters. It's obvious that players such as Cristiano Ronaldo or Mesut Ozil are almost impossible to be stopped in dribbling situations as well as when they are already sprinting with the ball. I'm against violence and I don't appreciate seeing harsh tackles in the games such as Levante vs Real Madrid.
The Spanish defender then continued on the same note and finished the interview: "Against teams like Real Madrid or Barcelona, who have players as talented as Cristiano Ronaldo or Mesut Ozil and who have the ball possession for most of the game, constantly attacking our goal, it's more likely that they can suffer fouls. A team such as ours (Levante), or any other in the League that isn't going to attack much in a game, will naturally make more fouls than them. Sometimes we can have bad-timing and arrive late in a tackle, but the most important thing is the intention you carry when you make a tackle."
Another popular person who felt the need to defend Cristiano Ronaldo was Real Madrid's former football director, Jorge Valdano, who said: "It's incredible how he managed to still finish the game with his ankle so damaged. His opponents were tackling him very hard." Valdano then tried to explain why the Croatian fans whistled and booed CR7: "They keep doing it because they are afraid of Cristiano Ronaldo." To show how ridiculous the atmosphere can turn out to be in some Ronaldo games, you can check in the video below and notice how Dinamo Zagreb fans suddendly started chanting and shouting for Lionel Messi, during the UEFA Champions League match against Real Madrid, in a clear attempt to disturb and provoke the Portuguese player:
Besides Levante players, also their coach insisted on commenting this whole Ronaldo situation. Juan Ignacio Martinez: "Cristiano Ronaldo is an icon, but the moment he said what he did he already started to regret it for sure. That's because his statements go against Real Madrid values. He got affected by all the stress of the match against Dinamo Zagreb and was naturally upseted with what had happened." Don't forget that you can still watch today (Sunday), Manchester United vs Chelsea online stream as well as Levante vs Real Madrid later on. In the meanwhile, you can check one of our new sections, with Cristiano Ronaldo haircuts and hairstyles.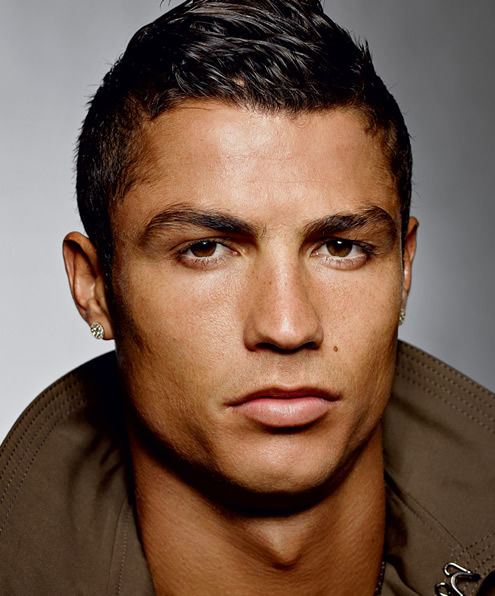 Real Madrid will play against Levante in La Liga, in a few hours. You can watch Levante vs Real Madrid online, inside our Live Games Streams section. Even though Cristiano Ronaldo got injured on Wednesday against Dinamo Zagreb, CR7 should play against Levante, according to the latest reports we could gather. The countdown clock timer, displaying the time left for the next Ronaldo game, is shown on the top right corner of all pages.
Levante vs Real Madrid kickoff information:
18th of September, 2011:
19:00 (GMT+1) - London (U.K.), Lisbon (Portugal)
20:00 (GMT+2) - Madrid (Spain)
02:00 (GMT+8) - Beijing (China), (Monday)
10:00 (GMT-8) - Los Angeles (USA)
Sources: ronaldo7.net/marca.com/goal.com

comments powered by