12.08.2011 » Lukaku: "I admire Cristiano Ronaldo"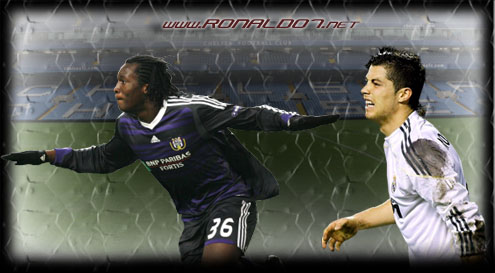 Chelsea FC new signing, Romelu Lukaku, is a Belgium player with only 18 years old, but was already followed by many big "sharks" in Europe. Lukaku granted an interview to Spanish press "Don Balon" and confessed his admiration for Cristiano Ronaldo on how the Portuguese player manages to deal with his responsabilities on the pitch, but still finds time for his personal life and affairs.
Despite his 18 years old Lukaku, was already a starter for Anderlecht over the last couple of years, having a record of 71 games and 31 goals. Seen by many critics as the new Didier Drogba, Lukaku will join precisely the "Blues" and will have the chance to emulate and benefit from one of the greatest strikers in the English Premier League. Romelu Lukaku transfer fee to Chelsea is said to be around 30 million euros and he already said he's a Chelsea fan from the times when Mourinho was the manager. Besides José Mourinho, the Belgian player also confessed that he admires how Cristiano Ronaldo handles his obligations as a world-class football player, at the same time he still seems to take a glamorous personal life. Below you may watch an highlights video from Lukaku, so you may know a bit more about this new phenomenon:
Romelu Lukaku has an impressive physique and similarities with Drogba. The Belgium player is very tall (1,91m), has 97kg and is left-footed. He's still a young boy chasing a dream like many others, but he has a few objectives well set on his mind. He wanted to join a competitive league and a club who can offer him the chance to win big titles. Now being in Chelsea he fulfils one of his dreams, which is playing side by side with biggest idol, Didier Drogba. However, Lukaku also reserved a few kind words regarding one of his other idols, Cristiano Ronaldo, even though he never had the chance to meet him person yet.
Lukaku: "The truth is that I admire the way how Cristiano Ronaldo reconcile football and everything not related to the sport. He doesn't avoid the paparazzi and we could see him with Paris Hilton in the past, and with Irina Shayk these days. But the thing is, that doesn't affect the way he plays and doesn't prevent him from being the player he is. What surprises me in all the world-class players is that despite all the money they make, they keep putting a lot of efforts into their main objective, which is winning titles. I believe I have the same mentality. I want to win, win and win. I would never get tired of that."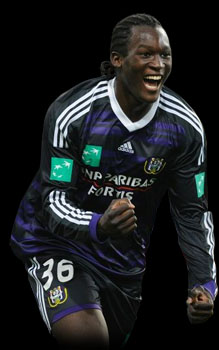 On a side-note, it was reported today that Jorge Mendes (Cristiano Ronaldo agent), and three of Cristiano Ronaldo family members were involved last night in a car crash (accident) in Madrid, Spain. According to the latest reports we could gather, no one suffered any major injury and everyone was already discharged from the hospital. One of Ronaldo's brother-in-law, Edgar Caires, and José Andrade, who is Dolores Aveiro (CR7's mother) boyfriend, suffered a few bones fractures, but are said to be alright by now. Gestifute, Jorge Mendes company, released an announcement saying that everyone is already resting at home and recovering from the shock.
Real Madrid first official match match this season will be against Barcelona this weekend. Next Sunday (14th of August), Ronaldo will play the first leg of the Spanish Supercup against Barcelona, in the Santiago Bernabeu. This will be the first of two games against Barcelona and Cristiano Ronaldo will most likely be in the line-up. You can watch Juventus live stream, the game Barcelona vs Real Madrid live streams inside the Live Games Streams section. Countdown clock for the game is shown in the top right corner of this site.
Real Madrid vs Barcelona - 14th of August, 2011 (Sunday):
21:00 (GMT+1) - London (U.K.), Lisbon (Portugal)
22:00 (GMT+2) - Madrid (Spain)
04:00 (GMT+8) - Beijing (China), (Monday)
12:00 (GMT-8) - Los Angeles (USA)

Sources: ronaldo7.net/donbalon.com/sicnoticias.sapo.pt

comments powered by