July 12, 2023
The evolution of football and Cristiano Ronaldo's impact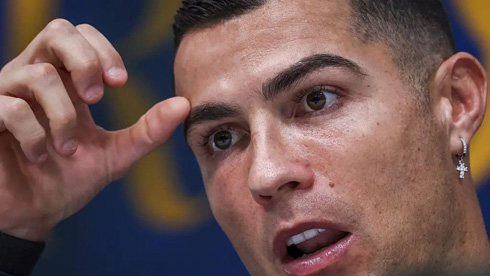 Some might say Ronaldo was lucky to be born in the 80's and that he benefited a lot from football's increase in popularity in the last few decades. However, we can also look at it from the opposite perspective and simply give Ronaldo his due credit...
Football has had a positive impact worldwide and that's something no one can deny. Compared to previous times in history, football is in a prominent position in daily life since its origins in the 19th century as the world's most popular sport, especially if we exclude the United States. Great players have come and gone, revolutionising the beautiful game along the way. Cristiano Ronaldo and Lionel Messi for example, have been this sport's main figures for the past two decades. Looking back, we can appreciate how much the game has evolved and the dynamic ways it continues to inspire new generations...
Cristiano Ronaldo - Showclass in Saudi Arabia:
---
Sports betting
Thanks to the prevalence of the internet and television, the enjoyment of sports and sports betting is at our fingertips. Although you may not play football in real life, you can still participate via live football betting or by playing video games.
Virtual football is a simulation of football that has become an essential element of interest to millions of fans throughout the globe in the 21st century. Virtual football offers players an array of competition formats that they can enjoy such as real-life football games.
Each game's results are evaluated randomly through a Random Number Generator (RNG) algorithm. There are several betting sites to stake your claim on the fate of each game. In the past, punters would have had to place their bets in person through bookies. Today, fans have the choice of creating their fantasy teams and competing against others.
---
the evolution of football
The expansion and evolution of football have given a chance to many professionals to have an educational background in sports management. This is ideal for knowledgeable individuals who have an interest in the business and economic side of football. Simply put, this implies that corporations and governments will have access to a large pool of intelligent people who will continue to support the expansion of sports events as a lucrative investment.
Football has grown into a multibillion-dollar industry and contributes significantly to local economies, mostly via tourism. In addition to helping increase yearly league income to billions throughout the world, football brings in billions as a cash injection in public funding.
It's well known that football is a key pillar of contemporary society. Football activity is closely related to and also has a significant economic impact, with strong synergies in tourism and other industries. Sporting events have not only boosted the economy but have also played pivotal roles in community upliftment around the world throughout history and continue to do so through prestigious sportsmen and women.
The likes of Cristiano Ronaldo focus not only on being the best on the pitch but also on making an impact on the world at large. The essential characteristic that distinguishes great players from world-class footballers is this sort of commitment to personal and community development.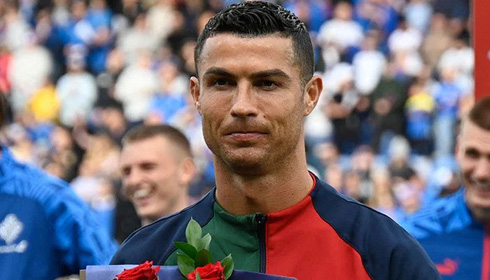 ---
CR7 - The legendary Cristiano Ronaldo
Cristiano Ronaldo has managed to stay relevant with his love for football by presenting his explosive pace combined with his impressive technique. It takes great talent and true dedication to deliver consistent, game-changing performances that win matches and tournaments almost single-handedly.
Strong traits such as staying focused and being able to lead a team to victory can be developed over time. However, coaches think that only a select few are lucky enough to be born with world-class attributes, such as having control and vision on and off the field.
In the twilight of his career, CR7 is still performing at an elite level. Ronaldo has 14 goals and 2 assists in just 16 games played for Al Nassr of the Saudi Pro League, just the latest feats in the career of one of the greatest of all time (G.O.A.T.) footballers.
---
Wrapping up
Football has changed a lot over the years. Players are faster, stronger and more skilled than ever before. And, thanks to technology, fans can watch their favourite teams from anywhere in the world.
With the legacy of the game being so powerful, football will always be a major source of inspiration for fans. Great football players may come and go, but the legacies they leave behind stand the test of time.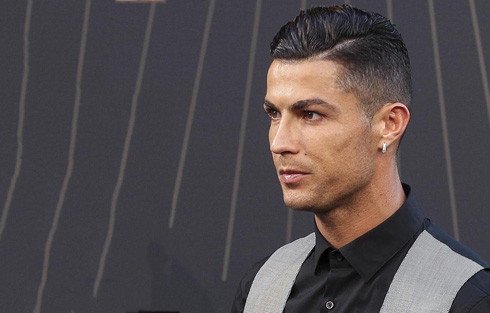 ---
Cristiano Ronaldo next game for Al Nassr is a pre-season friendly on July 25, against Paris-Saint Germain. You can watch PSG vs Al Nassr, Real Madrid vs Milan, Tottenham vs West Ham, Manchester United vs Leeds, Nurnberg vs Arsenal and Karlsruher vs Liverpool, all matches provided from our football live game pages.
Al Nassr next game:
PSG vs Al Nassr kick-off time (25-07-2023):
Beijing (China) | UTC/GMT+8: 16:20
India (New Delhi) | UTC/GMT+5.30: 15:50
Saudi Arabia (Riyadh) | UTC/GMT+3: 13:20
Spain (Madrid) | UTC/GMT+2: 12:20
Portugal and England (Lisbon/London) | UTC/GMT+1: 11:20
Rio de Janeiro (Brazil) | UTC/GMT-3: 07:20
New York (United States) | UTC/GMT-4: 06:20
Los Angeles (United States) | UTC/GMT-7: 03:20
Sources: ronaldo7.net / economist.com / espn.com