June 5, 2023
Cristiano Ronaldo's impact beyond the field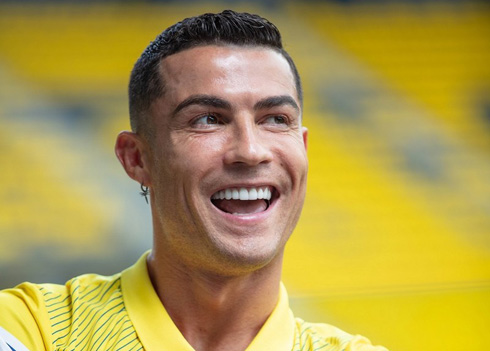 Ronaldo was won multiple titles and personal awards throughout his career and he's now one of the most popular individuals in the entire world. Nevertheless, the 38-year old has always shown his concern for social causes and charities activities.
Cristiano Ronaldo is mostly known for his incredible football skills and numerous achievements on the field, but he has also made a significant impact beyond the world of sports. With his fame, fortune and global reach, the Portuguese superstar has utilized his influence throughout several social media platforms to inspire others and contribute to various social causes. In this article, we will explore how Ronaldo has leveraged his influence to make a positive difference in the lives of people around the world.
Cristiano Ronaldo - A season in Arabia:
---
Empowering youth through education
Cristiano Ronaldo firmly believes in the power of education to transform lives. He has actively supported initiatives that aim to provide educational opportunities to disadvantaged children. Ronaldo has established schools, partnered with educational organizations, and donated substantial amounts to ensure that young people have access to quality education. By doing so, he has given countless children the chance to build a better future and pursue their dreams.
---
Charitable donations and fundraising
Ronaldo's philanthropic efforts extend to various charitable organizations and causes. He has generously donated significant sums of money to support medical research, disaster relief efforts, and children's hospitals. Additionally, Ronaldo has used his social media presence to launch fundraising campaigns, rallying his millions of followers to contribute to important causes. His contributions have made a tangible impact on the lives of those in need and have inspired others to get involved.
---
Promoting health and fitness
As a professional athlete, Cristiano Ronaldo understands the importance of leading a healthy and active lifestyle. He has consistently advocated for physical fitness, proper nutrition, and overall well-being. Ronaldo has been involved in campaigns promoting exercise and healthy habits, particularly among children and adolescents. By championing these causes, he encourages individuals to take care of their health and instills the belief that a healthy body leads to a better quality of life. Where a lot of other football players promote "real money casinos", or as we say in Dutch "echt geld casino's".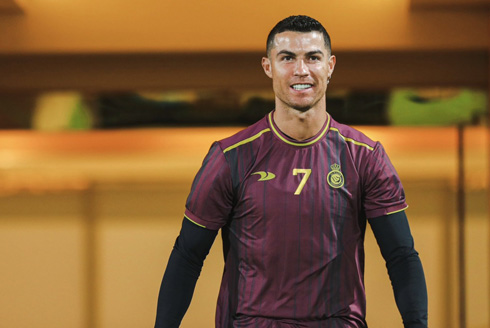 ---
Social equality and humanitarian efforts
Ronaldo has been an outspoken advocate for social equality and has used his platform to raise awareness about various humanitarian issues. He has shown support for the LGBTQ+ community, spoken out against racism, and supported organizations fighting against discrimination and inequality. Through his actions and statements, Ronaldo sends a powerful message that everyone deserves equal rights and opportunities, regardless of their background or circumstances.
---
Environmental initiatives
While Cristiano Ronaldo is primarily known for his achievements in football, his commitment to social causes extends beyond the pitch. In addition to his environmental efforts, Ronaldo has also shown support for initiatives related to online casino gaming. Recognizing the importance of responsible gambling, Ronaldo has lent his voice to campaigns promoting safe and enjoyable online casino experiences. By leveraging his influence in the sporting world, Ronaldo encourages individuals to engage in responsible gaming practices and highlights the significance of reputable platforms that prioritize player well-being. Just as he advocates for a sustainable future, Ronaldo emphasizes the importance of responsible behavior in the industry, ensuring that players can enjoy their gaming experiences responsibly and without adverse consequences.
---
Conclusion
Cristiano Ronaldo's impact extends far beyond the football pitch. Through his philanthropy, advocacy, and support for various social causes, he has used his fame and fortune to make a positive difference in the lives of many. Ronaldo's dedication to empowering youth, promoting education, supporting charitable organizations, advocating for social equality, and contributing to environmental initiatives showcases his commitment to creating a better world. His efforts serve as an inspiration for others to use their influence and resources to bring about meaningful change and leave a lasting legacy.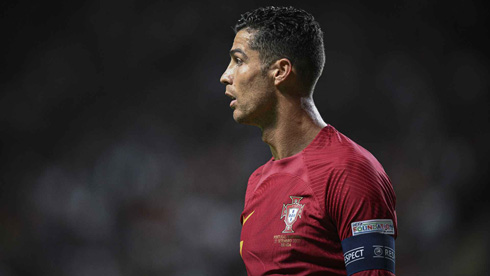 ---
Cristiano Ronaldo next game for Portugal for the EURO Qualifiers is on June 17, against Bosnia. You can watch Portugal vs Bosnia, Argentina vs Australia, Spain vs Italy, Fiorentina vs West Ham, Netherlands vs Croatia and Germany vs Ukraine, all matches provided from our football live game pages.
Portugal next game:
Portugal vs Bosnia kick-off time (17-06-2023):
Beijing (China) | UTC/GMT+8: 02:45
India (New Delhi) | UTC/GMT+5.30: 00:15
Saudi Arabia (Riyadh) | UTC/GMT+3: 21:45
Spain (Madrid) | UTC/GMT+2: 20:45
Portugal and England (Lisbon/London) | UTC/GMT+1: 19:45
Rio de Janeiro (Brazil) | UTC/GMT-3: 15:45
New York (United States) | UTC/GMT-4: 14:45
Los Angeles (United States) | UTC/GMT-7: 11:45
Sources: ronaldo7.net / cbssports.com / euronews.com