May 30, 2023
Ronaldo names himself when asked what was the best goal ever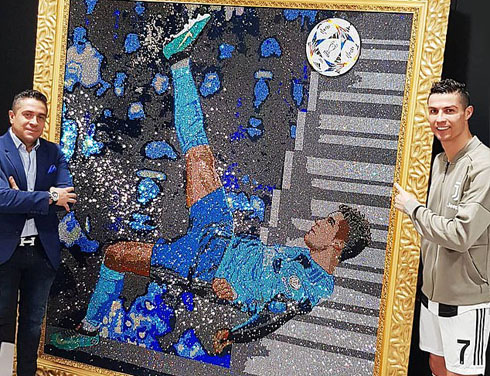 When we think about Ronaldo's career, we immediately think of some of his greatest goals... One of those, was definitely the bicycle-kick he scored against Juventus in 2018, in his last season for Real Madrid.
Cristiano Ronaldo has played more than 1,000 professional football matches in his career, and he managed to score more than 800 senior goals during that time. This is not a typo, he really is one of the most special players the football world has ever seen. His numbers are just incredible, and he has been scoring goals for fun at Sporting, Manchester United, Real Madrid, Juventus, and now he continues that trend in Al Nassr. When you make a bit of research about the best goals ever in history, you are sure to find several Cristiano Ronaldo strikes. That itself speaks volumes about how good the Portuguese is. So, which goal does the man himself think is the best one in football history? Let's rewind the tape and see what he had to say exactly...
Cristiano Ronaldo - Top 20 goals and skills in his career:
---
That Bicycle Kick Against Juventus
In a recent interview with Piers Morgan, Cristiano Ronaldo touch upon plenty of subjects. He opened up about his personal life, as well as the struggles he faced with his return to Manchester United.
However, fans could not help but notice that one question seemed to stand out – what does he think the best goal in history is?
Without even thinking too much, Cristiano Ronaldo was quick to say that his favourite goal of all time is his strike against Juventus.
As a little reminder- the year was 2018, and Juventus hosted Real Madrid in the first leg of the Champions League quarter-final. The score was 1-0 to Real thanks to an early goal by Ronaldo, but not even the best bookmakers knew what followed.
Minute 64 – Ronaldo scores one of the most incredible bicycle goals in football history to make it 2-0. The goal was so good that even the Juventus fans gave the Portuguese a standing ovation.
So, in the interview with Pierce Morgan, Ronaldo says that he tried that move several times but never succeeded. He is adamant that we will probably never see another goal like that, and even if someone else scored it, he would still think it is the best goal ever.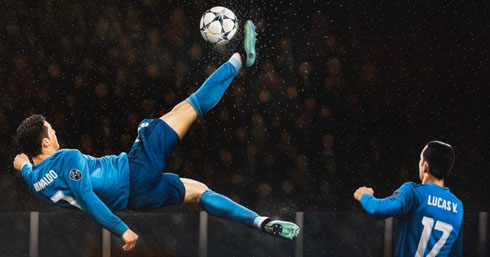 ---
So, how does Ronaldo defy the odds all the time?
As mentioned above, Cristiano Ronaldo has scored several goals that can be considered the best ever. His numbers are no coincidence, as there is plenty going on behind the scenes that ensure Ronaldo remains in top shape.
However, there is one thing that is arguably the most important – character. Ronaldo himself says that his biggest strength is probably his mind.
According to him, talent is never enough, top athletes need to have much more than that. He draws an example by saying that it would be easy for him to just wake up and play with his kids every day.
Instead, Ronaldo goes straight to the gym, and that is what makes the whole difference. He sees his determination as the main reason why he looks like is still 28 and yet to enter his prime years as a footballer.
Future athletes can only take inspiration from Cristiano Ronaldo. Determination and character will always increase the chances of having a long and successful career.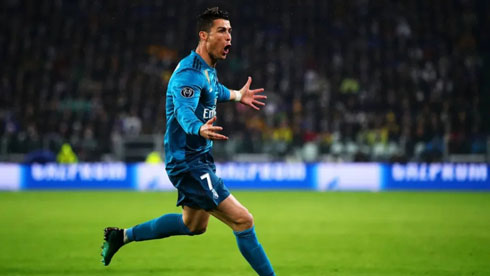 ---
Cristiano Ronaldo next game for Al Nassr for the Saudi Pro League is on May 31, against Al Fateh. You can watch Al Nassr vs Al Fateh, Real Madrid vs Athletic, Celta Vigo vs Barça, Man City vs Man United, PSG vs Clermont and Sevilla vs Roma, all matches provided from our soccer streams game pages.
Al Nassr next game:
Al Nassr vs Al Fateh kick-off time (31-05-2023):
Beijing (China) | UTC/GMT+8: 02:00
India (New Delhi) | UTC/GMT+5.30: 23:30
Saudi Arabia (Riyadh) | UTC/GMT+3: 21:00
Spain (Madrid) | UTC/GMT+2: 20:00
Portugal and England (Lisbon/London) | UTC/GMT+1: 19:00
Rio de Janeiro (Brazil) | UTC/GMT-3: 15:00
New York (United States) | UTC/GMT-4: 14:00
Los Angeles (United States) | UTC/GMT-7: 11:00
Sources: ronaldo7.net / ft.com / cnn.com