January 22, 2023
Everything you need to know about Cristiano Ronaldo's move to Al Nassr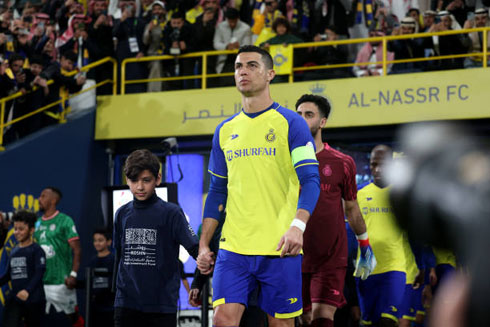 Cristiano Ronaldo's new adventure in Saudi Arabia has already begun and the Portuguese superstar is obviously expected to have a great impact in the league. At the age of 37, Ronaldo hopes to prove the world he still has the drive and the strength to play his finest football.
The tally-maker has already laced up a pair of Nikes for a team in Saudi Arabia's professional football league. The 2019 season was Al Nassr's ninth and last title in Saudi Arabi's championship. The club has already won many trophies since it was founded in 1955. The team thinks they can get back to winning with the help of their new "greatest player ever." According to Saudi official media, Ronaldo will become the best-paid soccer player globally, after signing with Al Nassr for an annual salary of around $200 million. Al Nassr's Instagram received approximately 5.3 million new followers soon after Cristiano Ronaldo's signing. The sudden increase in traffic caused the site to crash and become inaccessible to users. According to analysts, Ronaldo's recruitment in Saudi Arabia is indicative of the country's larger strategy to broaden its tax base and establish itself as a global powerhouse in sports. In addition to Thunderbolt casino coupons, the Saudi Arabia football leagues and the universe could also be your next entertainment source in the coming months and years...
Cristiano Ronaldo - Debut match against PSG:
---
Who will be Cristiano Ronaldo's new teammates?
Rudi Garcia, who has previously managed teams like Lille OSC, AS Roma, Olympic Lyonnais and Olympique Marseille, is the head coach of Al Nassr. Since last year, he has been in command for the Saudi team. The roster also featured Vincent Aboubakar, who is a World Cup hero for Cameroon after stunning Brazil during their final group game in Qatar, by scoring the game-winning goal against Serbia.
Along with former Brazil international and midfielder Luiz Gustavo, the team includes former Napoli and Arsenal goalkeeper David Ospina of Colombia.
---
What prompted Cristiano Ronaldo's move to Al-Nassr?
Ronaldo's contract with Manchester United was canceled after an inflammatory TV interview wherein he attacked the club's owners and its manager Erik ten Hag, for benching him on numerous occasions and even briefly suspending him.
Additionally, he recently had a disastrous World Cup, in which Portugal lost to Morocco in the quarterfinals and was benched in the knockout stages before leaving the stadium in tears.
Additionally, there were rumors that Cristiano Ronaldo held off on joining Saudi Arabia's Al Nassr until he received a call from Real Madrid.
After Portugal was eliminated from the World Cup, the 37-year-old was seen at the Real Madrid practice facility. Also, Cristiano Ronaldo Jr., his son, left Old Trafford to return to the team where his father holds the record for most goals scored in a career. Nevertheless, Cristiano Ronaldo finally sealed a lucrative transfer to the Saudi Arabian club Al Nassr before the end of the year, after 40 days of waiting.
---
What salary will Cristiano Ronaldo earn at Al-Nassr?
On-field revenues and club-related marketing agreements are included in the financial data. According to numerous reports, Ronaldo reportedly earns $75 million yearly on the pitch.
Ronaldo's net worth is estimated to be around $500 million, with weekly wages of about $3 million.
By the period his contract ends in June 2025, with Cristiano Ronaldo's deal worth over $200 million, plus commercial agreements, Ronaldo is expected to do well. And maybe he'll find that worthwhile.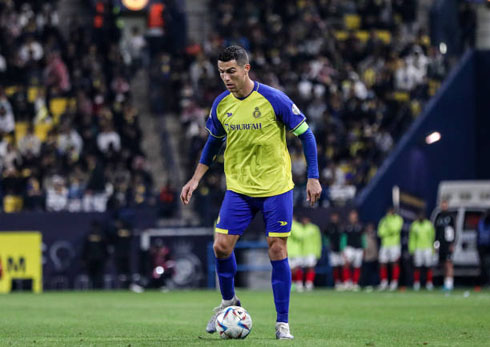 ---
What the move means for Saudi
Al-Nassr is going to be thrilled to have Ronaldo playing for them. It will suddenly have a profile that it's never had. The Saudi league will be discussed in a way that has never been done before. The coach, Rudi Garcia, might not be too pleased because he prefers a hard-pressing style that Ronaldo is completely unsuited to at this stage, but on the other hand, Ronaldo will definitely contribute with goals in the Saudi league.
The Saudi Arabian government has officially signed the two most famous athletes of the past 20 years, including Lionel Messi's nomination as the tourism ambassador.
Neither Messi nor Ronaldo's support for Saudi Arabia's proposal to host the 2030 World Cup is unexpected.
Even if it's not the Premier League, Serie A, or La Liga, the Saudi Pro League will clearly illustrate how much he still has left in the barrel. After 11 games, Al Nassr is on top, although Al Shabab is only one point behind and has a match in hand. If they were to win their exceptional game, the team ranked below them, Al Ittihad, would go up.
Great rivals across town, Al Hilal, who have been consistently successful, are just four points behind and maintained the title last season despite starting the year in a worse place. A point behind Al Taawoun, they sit in fifth place.
The growing number of foreign players has potentially made the Saudi Pro League more competitive. Ronaldo, by far the most notable import in recent or even all-time history, will be counted on to propel Al Nassr's bid for the league's first trophy in 4 years and the club's 10th overall.
---
Bottomline: Is Al-Nassr a good fit for Ronaldo?
On his journey to Mrsool Park, Ronaldo will be in uncharted territory, but not under a different set of rules. The irony here is that the Riyadh club often uses formations on the field that are very similar to those used by United. Both teams this year have mostly played with a 4-2-3-1 formation that prioritizes balanced possession dominance to keep the ball in the middle of the field. The striker moves back and forth between the middle and his line, opening up scoring opportunities.
Cristiano Ronaldo has the ability to explain the intricacies of the team's new attacking approach to his new colleagues at a deep level. In addition to being the team's leader and public face, he will attract new fans to the Saudi Pro League just by being there. Will CR7 regain his former form, which led to spectacular play? Only time will tell. However, given the increased quality of the competition, it's possible that even his greatest efforts won't be necessary...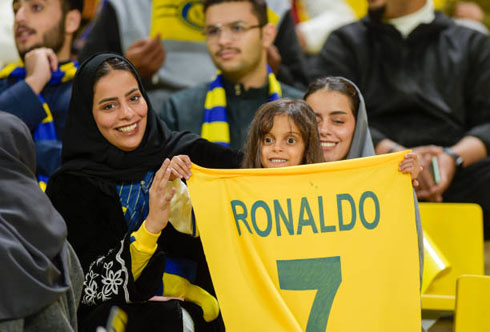 ---
Cristiano Ronaldo next game for Al-Nassr in the Saudi Super Cup is on January 26, against Al Ittihad. You can watch Al Ittihad vs Al Nassr, Pays de Cassel vs Paris-Saint Germain, Lazio vs Milan, Southampton vs Newcastle United, Fulham vs Tottenham, and Inter vs Empoli, all matches provided from our football streams game pages.
Al-Nassr next game:
Al-Ittihad vs Al Nassr kick-off time (26-01-2023):
Beijing (China) | UTC/GMT+8: 02:00
India (New Delhi) | UTC/GMT+5.30: 23:30
Saudi Arabia (Riyadh) | UTC/GMT+3: 21:00
Italy (Turin) | UTC/GMT+1: 19:00
Spain (Madrid) | UTC/GMT+1: 19:00
Portugal and England (Lisbon/London) | UTC/GMT+0: 18:00
Rio de Janeiro (Brazil) | UTC/GMT-3: 15:00
New York (United States) | UTC/GMT-5: 13:00
Los Angeles (United States) | UTC/GMT-8: 10:00
Sources: ronaldo7.net / espn.com / foxsports.com / cnn.com