May 11, 2023
Why Ronaldo's promotion of PokerStars was so important to the gambling industry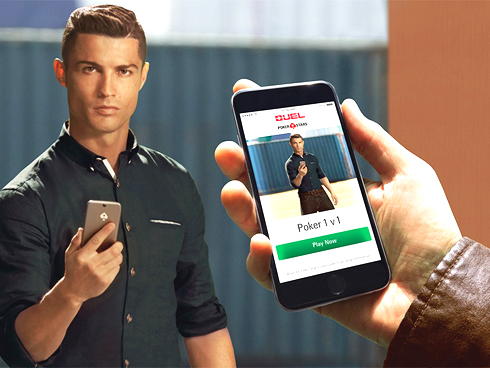 Many marketing analysts don't hesitate to claim there was a before-and-after in the gambling industry when Ronaldo accepted the challenge of promoting PokerStars. With this decision, the Portuguese star opened a big range of opportunities in football many other players have followed him in similar moves...
The gambling industry is always looking for ways to grow, but more importantly, to maintain a reputable image. While the first part has become easier nowadays due to the technological boom of our age, the second point has become a bit more challenging.
However, the birth of various gambling authorities around the world instilled a lot of trust in online casino brands. Collaborations with popular figures helped additionally, as people tend to trust the rockstars they follow. That means that if someone like Cristiano Ronaldo is endorsing, it means that the brand is legit. You can rest assured that you'll receive your payment when you win some money. Therefore, gamblers can more easily play at best paying online casino brands, knowing that they can trust the platforms because of this. In this article, we're going to explore how the Cristiano Ronaldo Poker Star partnership has affected the Gambling industry as a whole. The most important points are the normalization of partnering with big stars, better image of the whole industry, more revenue opportunities for other athletes and steady industry growth.
Cristiano Ronaldo - Hero:
---
It Normalized Collaboration with Big Stars
As you might imagine, everyone has second thoughts about the gambling industry. People are afraid of sharing their private data. They are also unsure whether the platform will send them their winnings, among other issues. That's why brands and popular athletes from other industries steered clear from partnering up with casino brands. It was only after the Poker Star Cristiano Ronaldo partnership that other influential people started considering partnerships with online casinos. That's why you can find TerraCasino sponsorships, as well as many other brands across different sports. It has become just another industry that popular figures can now promote without being judged.
---
The Gambling Industry was Presented in a Better Light
Once you have a very influential figure standing beside a brand, it will help with its image. However, if you pick one of the biggest names in soccer, Cristiano Ronaldo, it makes an impact on the whole industry. Even though Ronaldo salary was at the top, he wanted to leverage his influence and create another source of income. We'll go into more detail about the income aspect in the next section.
The overall impact was that the whole industry was presented in a better light. Seeing such a big name become a part of the industry invites more trust from his fans. So if anyone had any doubt about the casino industry, it would be removed since such a trustworthy star is endorsing it. The higher the status of the star, the better. In this case, from the moment when Cristiano Ronaldo Poker Star video saw the light of day, it created an immediate and positive impact on the casino industry as a whole. It's safe to assume that Poker Stars immediately saw a huge spike in newly registered players.
---
The Partnership Showcased That There's Another Industry to Collaborate with
As mentioned above, even though Ronaldo had a huge salary already, he still wanted to make another partnership that would allow him to earn more money. Like Cristiano, many other athletes are seeking partnership opportunities that would result in more income for them. The Cristiano Ronaldo Poker Stars partnership was a great example that working with someone in the gambling industry is a possibility.
As it had no negative impact on Cristiano's reputation, other athletes started considering partnerships with retail and online casinos, among other brands. There are today hundreds of partnerships between casino brands and athletes. That applies to a huge range of sports, as the top players have a massive following on their social media. That makes them the perfect partner for a brand from any industry.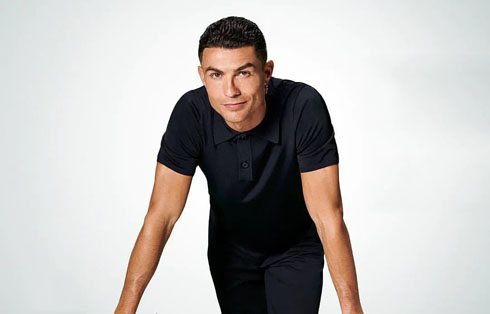 ---
Cristiano's Partnership Speeded Up Industry Growth
The industry keeps growing in the US, Canada and the EU. The factors are many, but it's primarily thanks to the technologies such as smartphones and laptops. These devices allow players to enjoy playing slots, table games and live casino games on the go. On top of that, social media has changed how stars influence the world. Cristiano Ronaldo, like many others, has a huge following on social media. Since it's easier for people to see what he's doing, partnering up with him speeds up the growth of the whole industry.
His single Instagram post reaches hundreds of millions of fans globally. That doesn't only work well for the brand he has partnered with but for the industry as a whole. As other athletes follow his example, we'll see the continuous expansion of online gambling in every country in the world.
---
Conclusion
Poker Stars' partnership with Cristiano Ronaldo is proof of how much a single person can do for the whole industry. With his huge influence, Cristiano was able to attract millions of people to online casinos, where they can have fun playing a wide range of games. Due to the positive impact, Poker Stars has repeatedly partnered with Cristiano, as it worked well for the brand and its reputation. As more athletes are partnering up with casino brands, the full impact of Cristiano's partnership is yet to unfold.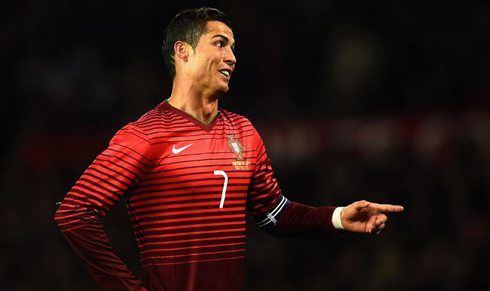 ---
Cristiano Ronaldo next game for Al Nassr for the Saudi Pro League is on May 16, against Al Tai. You can watch Al Tai vs Al Nassr, Real Madrid vs Getafe, Juventus vs Sevilla, West Ham vs AZ, Leeds United vs Newcastle and AS Roma vs Bayer Leverkusen, all matches provided from our streaming live game pages.
Al Nassr next game:
Al Tai vs Al Nassr kick-off time (16-05-2023):
Beijing (China) | UTC/GMT+8: 02:30
India (New Delhi) | UTC/GMT+5.30: 00:00
Saudi Arabia (Riyadh) | UTC/GMT+3: 21:30
Spain (Madrid) | UTC/GMT+2: 20:30
Portugal and England (Lisbon/London) | UTC/GMT+1: 19:30
Rio de Janeiro (Brazil) | UTC/GMT-3: 15:30
New York (United States) | UTC/GMT-4: 14:30
Los Angeles (United States) | UTC/GMT-7: 11:30
Sources: ronaldo7.net / besoccer.com / grandviewresearch.com