April 24, 2023
Cristiano Ronaldo and his top vacation destinations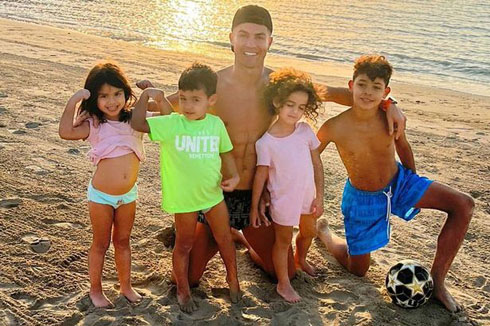 Every time the football season comes to an end, we all know we can expect football superstars to go on vacation. Cristiano Ronaldo enjoys traveling a lot and he doesn't miss an opportunity to visit some of the most beautiful destinations in the world...
Cristiano Ronaldo is not only known for his remarkable football career but also for his extravagant lifestyle. As a global superstar, Ronaldo has traveled to some of the world's most stunning locations for his holidays. In this article, we'll delve into some of Cristiano Ronaldo's favorite vacation destinations, including his hometown Madeira, in Portugal. Even though the Portuguese superstar may not have the freedom to travel where he wants whenever he wants due to his highly demanding job, he certainly makes the most out of every holiday season he has at his disposal, especially in each year's summer break. Some of these destinations like Ibiza or Monte Carlo are also very popular for their casinos or nettikasinot and Ronaldo has already visited a few of them in the past.
This is when you will see Ronaldo wearing a T-shirt that is not a football jersey. His collection changes every summer, but the bright color remains constant. If you are a Ronaldo fan, you would want to wear T-shirts that look the same. That is why we are here for you with a wide range of collections. To explore, click here.
Cristiano Ronaldo - Ibiza vacation:
---
#1. Ibiza

Spain
Ibiza is a magnificent island located in the Mediterranean Sea. Cristiano Ronaldo is a big fan of Ibiza, and he loves to visit the island for its picturesque beaches, luxurious resorts, and dynamic nightlife. The island is a hotspot for party enthusiasts and offers a diverse range of entertainment options. Cristiano Ronaldo has been spotted partying at some of Ibiza's most exclusive clubs, such as Pacha and the famous Ushuaïa.
---
#2. Miami

USA
Miami is another one of Cristiano Ronaldo's favorite vacation destinations. The city is renowned for its beautiful beaches, luxurious hotels, and lively nightlife. The footballer has been seen soaking up the sun on Miami's South Beach and enjoying a luxurious stay at the prestigious Fontainebleau Miami Beach Hotel. Miami is a popular destination for celebrities, and Cristiano Ronaldo is no exception.
---
#3. Madeira

Portugal
Madeira is Cristiano Ronaldo's birthplace and a popular vacation destination for him. This stunning island is located in the Atlantic Ocean, and its lush landscapes and vibrant culture attract tourists from all over the world. Cristiano Ronaldo loves to visit Madeira to relax and spend time with his family. He has been seen exploring the island's many hiking trails, enjoying the local cuisine, and soaking up the sun on its gorgeous beaches. Madeira is also home to the Cristiano Ronaldo Museum, which showcases the footballer's life and achievements.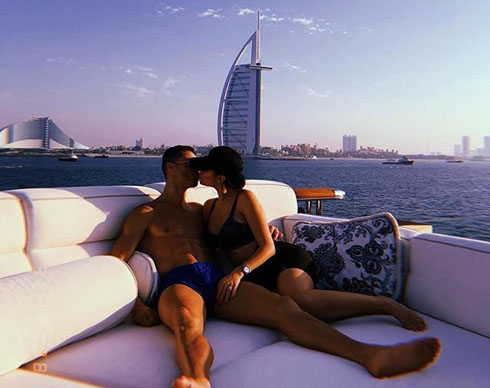 ---
#4. Monte Carlo

Monaco
Monte Carlo is a glamorous destination located on the French Riviera. Cristiano Ronaldo is a regular visitor to this principality, which is renowned for its luxurious lifestyle and stunning Mediterranean views. The footballer loves to visit Monte Carlo for its upscale casinos, high-end shopping, and lavish yachts. He has been seen attending several events at the Monte Carlo Casino and spending time on his yacht in the harbor.
---
#5. Dubai

United Arab Emirates
Dubai is one of the world's most luxurious cities, and Cristiano Ronaldo is a frequent visitor. The city is home to some of the most opulent hotels, shopping malls, and restaurants in the world. Cristiano Ronaldo has been seen staying at the iconic Burj Al Arab hotel, known for its stunning views and impeccable service. He also enjoys shopping at the Dubai Mall, which is one of the largest shopping centers globally, and dining at some of the city's most exclusive restaurants.
---
#6. Marrakech

Morocco
Marrakech is a vibrant city located in Morocco and is known for its exotic gardens, ancient architecture, and bustling markets. Cristiano Ronaldo loves to visit Marrakech for its unique culture and delicious food. The city offers a blend of traditional Moroccan charm and modern luxury, making it a perfect destination for the footballer. Cristiano Ronaldo has been seen exploring the narrow streets of the Medina, visiting the famous Koutoubia Mosque, and staying at the luxurious Royal Mansour hotel.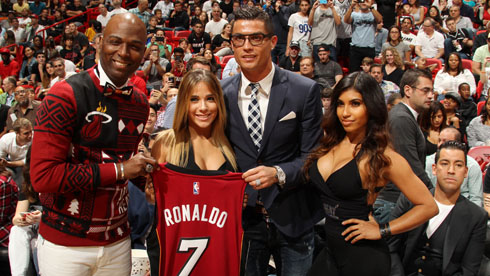 ---
Cristiano Ronaldo next game for Al Nassr for the King's Cup is on April 26, against Al Wehda. You can watch Al Nassr vs Al Wehda, Girona vs Real Madrid, Leeds United vs Leicester City, Wolverhampton vs Crystal Palace, Aston Villa vs Fulham and Atalanta vs AS Roma, all matches provided from our streaming live game pages.
Al Nassr next game:
Al Nassr vs Al Wehda kick-off time (24-04-2023):
Beijing (China) | UTC/GMT+8: 02:00
India (New Delhi) | UTC/GMT+5.30: 23:30
Saudi Arabia (Riyadh) | UTC/GMT+3: 21:00
Spain (Madrid) | UTC/GMT+2: 20:00
Portugal and England (Lisbon/London) | UTC/GMT+1: 19:00
Rio de Janeiro (Brazil) | UTC/GMT-3: 15:00
New York (United States) | UTC/GMT-4: 14:00
Los Angeles (United States) | UTC/GMT-7: 11:00
Sources: ronaldo7.net / pacha.com / montecarlosbm.com