January 18, 2023
Where it all began:
Visit Cristiano Ronaldo's Madeira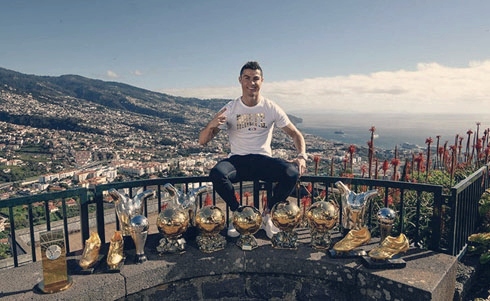 If you ever thought about visiting Portugal on your vacation, you should consider flying over to the Pearl of the Atlantic, the island of Madeira. Most football fans are probably aware this was where it all began for Cristiano Ronaldo and this is obviously one of the island's most important flagships for tourism...
Madeira, an island in the middle of the Atlantic Ocean, is inextricably linked to unarguably one of the best footballers in the world, Cristiano Ronaldo. The Portuguese icon has always been proud of his roots and we've seen him visiting his home island in many occasions throughout his professional career. If you want to know where Cristiano Ronaldo first got familiar with the game of football, playing on the streets with his friends just like any other boy, where he first played his official football games and where the road to international stardom began, be sure to give this article a read.
Cristiano Ronaldo - Visit Madeira:
---
Madeira International Airport Cristiano Ronaldo
The importance of Cristiano Ronaldo and the pride the people of Madeira have for their most famous resident can be felt all over the island, and is visible from the moment you land in Madeira. The Madeira Airport, located just north of the town of Santa Cruz, underwent a name change in 2016 to honour the Portuguese footballer and now carries the name Madeira International Airport Cristiano Ronaldo, or Aerporto Internacional da Madeira Cristiano Ronaldo in Portuguese. Just outside the airport is a bust depicting the Portuguese. Revealed in 2016, the bust caused quite a stir on the island because of its caricatured resemblance to the footballer, and in 2018, the discredited bust was replaced by another bust made by a Spanish artist. This bust of Cristiano has graced the eponymous airport ever since.
---
Rua da Quinta Falcao
Walking through the backstreets of Funchal, the capital of Madeira where the footballer grew up, it is difficult to imagine that with all the wealth and fame he has today, he had very humble beginnings. On this street in the upper part of Funchal, Cristiano Ronaldo dos Santos Aveiro grew an impoverished small house where he had to share a room with his brother Hugo, and his sisters, Katia and Elma. Despite the family not having much, he had a happy childhood there. It is on these streets that Cristiano, playing with his friends, was introduced to the game of football.
The house he grew up un has since been torn down, but while walking down this street, you can imagine what it was like for him to grow up there and play football on the streets. Along this street, there is another small playing field named after Madeira's hero.
---
Clube de Futebol Andorinha de Santo Antonio (CF Andorinha)
Cristiano Ronaldo took his first steps on the football pitch at Clube de Futebol Andorinha de Santo António, shortened to CF Andorinha, just north of his parental home. His father, José Dinis Aveiro, was parttime handyman for this club and signed up his son, of whom he was very proud, to the club where he would eventually play from age 8 to 10. The club, playing in the third Portuguese division, is very proud of its history, including its most famous former signing, and if you go visit the club's grounds, look for the picture wall depicting their former childhood star.
---
Clube Desportivo Nacional (CD Nacional)
Cristiano's talent did not go unnoticed and at age 10 he signed for CD Nacional, one of the biggest clubs on the Portuguese island. It is there where he won his first ever collective title with the club. And even though he only played there for 2 years before signing a $2,000 deal with Sporting Lisbon and moving to the Portuguese mainland, he has left a lasting impact on the club, and 25 years after he left, they still haven't forgot him.
On the club's grounds, there is a museum dedicated to the club's history and achievements, and a substantial part of it is dedicated to Ronaldo and is filled with memorabilia of the club's former player. The club's training academy, was opened in 2007 and now carries the name of Cristiano Ronaldo, who is said to be "the most famous athlete who ever passed trough" the club. Even on the training grounds, the side boards carry quotes of the Portuguese and as you enter the stadium itself, the walls are honored with pictures of its most famous footballer. Even more so than at his first ever club Andorinha, CD Nacional still remembers its former player with pride, and shows that even after years gone by, he is still of great importance to them.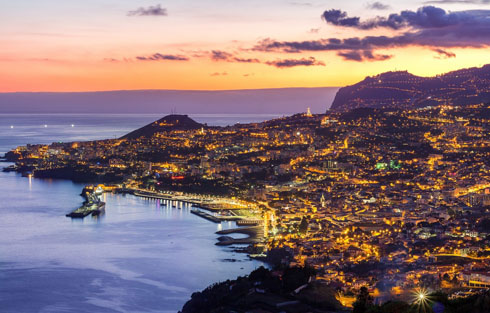 ---
Funchal Harbour and CR7 museum
From the fields of CD Nacional, where Cristiano Ronaldo definitively ended his Madeira football career, it is just a 15-minute walk to the CR7 museum. Run by his brother Hugo, the museum is entirely dedicated to the footballer's professional career. All the awards he has ever won in his life, from his first awards at CD Nacional to the four Ballon d'Ors he had been lucky enough to win in his career, are displayed here for everyone to admire. This is appreciated greatly by the many tourists that come to flock the island in admiration for the footballer, as visitor numbers rose to 300,000 (more than the 270,000 inhabitants of Madeira), after Ronaldo won the European Championship with Portugal in 2016. Outside the museum, situated in the Funchal Harbour, is a life-size statue of the footballer, that fans can take pictures with.
Fans who wish to truly immerge in the CR7-experience, can stay in the Pestana CR7 Funchal, located right next to the museum. It is a luxury, yet affordable hotel with rooms facing the Madeira coast and Atlantic Ocean, decorated in the immaculate style that Cristiano himself prefers. As it is located right in the city centre, it is a great location for anyone, fan or not, to discover the beauty of the Portuguese island and where Cristiano Ronaldo took off to stardom.
---
Flights to Madeira from South America? Transit in the USA
Ronaldo has millions of fans all over the world, including in the UK, and there are many flights from multiple airports in the country that fly directly to the island. For fans on the South American continent, where people live and breath football, this may actually be a lot more difficult, but not completely impossible.
Did you know for example, that Azores Airlines has daily direct flights from JFK Airport in the USA to the Portuguese island? So, if you want to travel to Madeira from South America, you can choose to transfer at JFK to a direct flight across the Atlantic to the island. Keep in mind however, that for a transit in the United States you need to apply for an ESTA. It is not a visa, but an electronic travel authorization that has a simplified application process compared to the visa, where you normally have to visit a consulate or embassy for the application and usually have to wait several days or weeks before your visa is finally granted. The ESTA has a simplified application process, and can usually be done within five to ten minutes. After submitting the application, it can usually take up to three days before your ESTA is granted, with an urgent application it can only take up to one hour before your ESTA application has been approved.
Whether you wish to stay in the USA before travelling onwards to Madeira or if you transfer directly in New York before travelling onwards, the ESTA is suited for both travel purposes. Keep in mind though that there are only certain nationalities with which you can apply for an ESTA. If you are not sure, you can check the nationality page, to make sure you meet all the requirements to apply for an ESTA.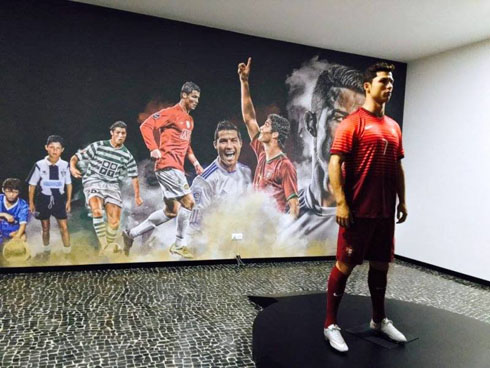 ---
Cristiano Ronaldo next game for Al-Nassr in the Saudi Professional League is on January 22, Al Ettifaq. You can watch Paris-Saint Germain vs Al Nassr, Villarreal vs Real Madrid, Crystal Palace vs Newcastle, Liverpool vs Chelsea, Manchester City vs Tottenham, and RB Leipzig vs Bayern Munich, all matches provided from our soccer streaming game pages.
Al-Nassr next game:
Al-Nassr vs Al Ettifaq kick-off time (22-01-2023):
Beijing (China) | UTC/GMT+8: 01:30
India (New Delhi) | UTC/GMT+5.30: 23:00
Saudi Arabia (Riyadh) | UTC/GMT+3: 20:30
Italy (Turin) | UTC/GMT+1: 18:30
Spain (Madrid) | UTC/GMT+1: 18:30
Portugal and England (Lisbon/London) | UTC/GMT+0: 17:30
Rio de Janeiro (Brazil) | UTC/GMT-3: 14:30
New York (United States) | UTC/GMT-5: 12:30
Los Angeles (United States) | UTC/GMT-8: 09:30
Sources: ronaldo7.net / insider.com