March 1, 2023
Saudi Pro League:
Al Nassr FC vs Al-Batin preview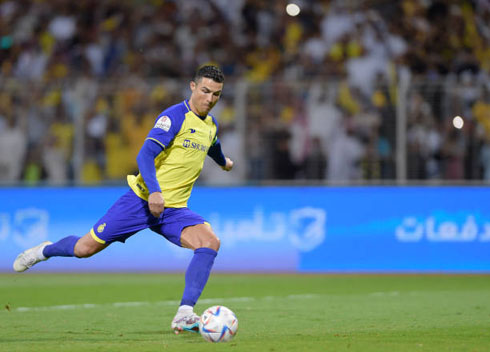 Al-Nassr are currently leading the Saudi Pro League with a 2-point advantage over Al-Ittihad, but there are still 12 games left to be played until the end of the season. With Cristiano Ronaldo in their ranks the Knights of Najd will be heavy favorites in every match ahead...
The Saudi Pro League is one of the most exciting football leagues in the Middle East, with 16 teams competing for the championship title. As the Saudi Pro League heats up, all eyes are on Al Nassr FC and their star signing Cristiano Ronaldo. Ronaldo made headlines in December 2022 when he reportedly signed a $75 million-a-week contract to play for Al-Nassr. After a tumultuous stint at Manchester United, where he scored 24 goals in 38 games, Ronaldo has been making waves in the Saudi Pro League. As the league season progresses, football enthusiasts around the world eagerly anticipate the upcoming match between Al Nassr FC and Al-Batin. With Al Nassr FC having won their last game and Al-Batin having lost theirs, the stage is set for a thrilling encounter between two Saudi Arabian football teams. The odds heavily favor Al Nassr, with UK betting sites ranked by experts putting them at 1.03 to win. This article delves into the stats, odds, and insights for the upcoming Al Nassr FC vs Al-Batin fixture, exploring the key players, recent form, and potential outcomes of this highly anticipated matchup. With the constantly changing nature of football matches, it is uncertain what the future holds and how the odds may shift.
Cristiano Ronaldo - King in Arabia:
---
Match Facts
Date: Friday, 3rd March 2023
Time: 17:50 (GMT+3)
Stadium: Mrsool Park
Location: Riyadh, Saudi Arabia
Weather forecast: 24º
Al Nassr FC and Al-Batin have played 11 matches against each other, with Al Nassr FC winning 9 and Al-Batin winning only 1.
Al Nassr FC has scored 27 goals in the last 11 games against Al-Batin.
Al-Batin has lost their last 5 away games.
Al Nassr FC is on a 4-match unbeaten streak in the Saudi Pro League.
The average number of goals in meetings between Al Nassr FC and Al-Batin is 2.73.
Did you know?
Did you know that 26% of Al Nassr FC goals occur between the 46-60th minute?
Did you know that 38% of Al-Batin goals occur between the 1-15th minute?
---
Best odds and Statistics
We have put together the current best odds and statistics for Al Nassr FC vs Al-Batin, and the Saudi Pro League, for you to consider and compare the upcoming match, below:
Al Nassr FC vs Al-Batin odds and stats:
| MARKET | ODDS | STATS |
| --- | --- | --- |
| Al Nassr Win | 1.03 | 78% |
| Al Batin Win | 39.00 | 0% |
| Draw | 15.00 | 22% |
| Over 0.5 | - | 95% |
| Over 1.5 | . | 78% |
| Over 2.5 | 1.18 | 56% |
| Over 3.5 | - | 33% |
| Over 4.5 | 2.07 | 6% |
| BTTS | 4.00 | 39% |
Saudi Professional League Top players 22-23:
| # | PLAYER | MATCHES | GOALS (PK) |
| --- | --- | --- | --- |
| 1 | Anderson Talisca | 14 | 13 (1) |
| 2 | Carlos | 16 | 12 |
| 3 | Abderazak Hamdallah | 14 | 11 (3) |
| 4 | Odion Ighalo | 12 | 8 |
| 5 | Cristiano Ronaldo | 5 | 8 (3) |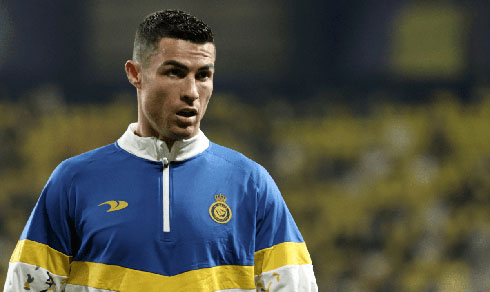 ---
Odds and Stats Summary
Looking at the top players in the Saudi Pro League, it is clear that Al Nassr has a strong attacking force. Anderson Talisca is currently the top scorer in the league with 13 goals (1 penalty), and Carlos is close behind with 12 goals. Abderazak Hamdallah, who has 11 goals (3 penalties) and is a key player for Al Nassr, will be one to watch during the match.
On the other hand, Al Batin's top scorer is Fahad Al-Muwallad, who has 5 goals so far this season. While he may not be at the top of the league's scoring charts, he has the potential to cause problems for Al Nassr's defense.
In terms of statistics, Al Nassr has a strong record of scoring over 1.5 goals per match, with a 90% success rate in their past 10 matches. They also have a 70% success rate of scoring over 2.5 goals per match. Meanwhile, Al Batin has a 50% success rate in both categories.
It is worth noting that Al Nassr has not kept a clean sheet in any of their past 10 matches, while Al Batin has yet to keep a clean sheet all season. This could mean that there will be goals from both teams during the match.
---
How Saudi Pro League betting odds work
Before placing a bet on a Saudi Pro League football match, it is important to understand how the betting odds work. Betting odds represent the probability of an event occurring and determine the potential payout for a winning bet.
In Saudi Pro League football, the odds are presented in three formats: American, fractional, and decimal. American odds are represented with a plus or minus sign, where a plus sign indicates the underdog, and a minus sign represents the favorite team. Fractional odds are represented as fractions, while decimal odds are represented as decimals.
---
Types of Saudi Pro League odds
There are several types of Saudi Pro League odds that bettors can choose from. The most popular ones are:
The simplest form of odds, where the bettor simply chooses the team they believe will win the match. Moneyline odds are represented in American format, where the favorite team has a negative number, and the underdog team has a positive number.
These odds are used to level the playing field between two teams that are not evenly matched. The favorite team will have a point spread that they must cover to win the bet. Point spread odds are also represented in American format.
Totals odds are based on the total number of goals scored in a match. The bettor must choose whether the total number of goals scored will be over or under the number set by the bookmaker.
Prop odds, short for proposition odds, are bets that are not related to the outcome of the match but rather focus on specific events or occurrences within the match. Prop odds can range from the number of yellow cards issued to the first player to score.
---
Conclusion
Al Nassr FC is one of the most successful teams in the Saudi Pro League, having won the championship title five times in the past. Betting experts always look at the latest information and events to keep up with the odds. Al Hilal has been the favorite to win overall so far this season. Other clubs that have good odds to win are Al Ahli and Al Shabab.
According to the odds, Al Nassr FC is heavily favored to win the game against Al-Batin. Betting on a 2-0 victory for Al Nassr FC could be a good option. For goal scorers, Abdulaziz Al Dawsari has the best odds of scoring the first and last goal, while Khalid Al Ghamdi has the best odds of scoring anytime. However, betting on "no goalscorer" is also an option. But if you are feeling lucky and looking for a long shot, consider betting on Al-Batin to pull off an upset. Or maybe you want to bet on our reliable Ronaldo!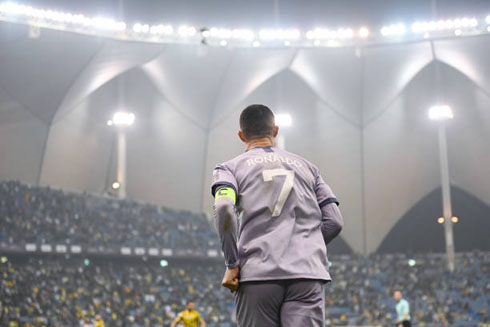 ---
Cristiano Ronaldo next game for Al-Nassr in the Saudi Pro League is on March 3, against Al Batin. You can watch Al Nassr vs Al Batin, Juventus vs Torino, Liverpool vs Wolves, Bristol City vs Manchester City, Arsenal vs Everton and Fulham vs Leeds, all matches provided from our football streaming game pages.
Al-Nassr next game:
Al Nassr vs Al Batin kick-off time (03-03-2023):
Beijing (China) | UTC/GMT+8: 00:30
India (New Delhi) | UTC/GMT+5.30: 22:00
Saudi Arabia (Riyadh) | UTC/GMT+3: 19:30
Italy (Turin) | UTC/GMT+1: 17:30
Spain (Madrid) | UTC/GMT+1: 17:30
Portugal and England (Lisbon/London) | UTC/GMT+0: 16:30
Rio de Janeiro (Brazil) | UTC/GMT-3: 13:30
New York (United States) | UTC/GMT-5: 12:00
Los Angeles (United States) | UTC/GMT-8: 08:30
Sources: ronaldo7.net / forbestravelguide.com / arabnews.com