23.03.2021 » Cristiano Ronaldo as a key factor in sports betting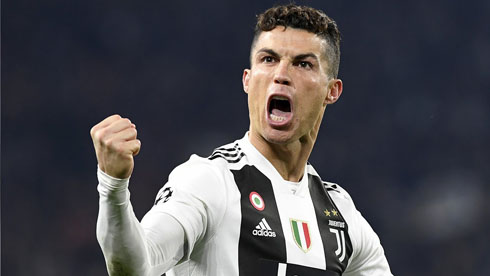 Few would disagree that Ronaldo has changed football and the way fans relate to players. Not only that, but he has also changed sports betting dynamics, as bookmakers always have to adjust odds based on his presence.
Cristiano Ronaldo as a key factor in sports betting
There isn't any single football fan across the world who hasn't heard about Cristiano Ronaldo in the last two decades. The Portuguese is rated by many football experts as one of the 3 greatest players of all-time in the history of the sport. When it comes to sports betting, especially soccer, everyone also agrees that Ronaldo is a determining factor to establish the odds for one team to win or lose. For those who are more experienced in sports betting, the "Cristiano Ronaldo effect" is something they can never underestimate when placing a bet... That's why you should go to www.betting.net and check sports betting reviews before placing a bet.
Cristiano Ronaldo - Motivation:
---
The Ronaldo effect
Cristiano Ronaldo, popularly known as CR7, currently plays for Juventus, in Italy. Ever since he landed in Turin, the Portuguese forward led his side to multiple trophies, including two Serie A titles and two Italian SuperCoppas. The 36-year is determinant in almost every match he plays on and has been a true "goal machine" for the Bianconeri. The 5-time Ballon d'Or winner has also met success with the Portuguese National Team, especially when he led his nation to the European Championship title in 2016.
Football is by far one of the favorites sports for fans to bet and Cristiano Ronaldo certainly plays a key factor when it comes to decide where to put our money. Whenever the Portuguese star is on the field, his team seems to be favorite in almost every single game. The reason for that to happen, is the "Ronaldo factor", which leads sports bookmakers to adjust odds accordingly to Ronaldo's presence. The 36-year is a natural born winner and scoring goals became a simple routine in his game. If we look at the teams he played for in the past, we can easily note how both Manchester United and Real Madrid declined after Ronaldo left them. Of course, there were other factors playing a role in this phenomenon, but Ronaldo's departure was the key to what unfolded next.
---
The influence of Ronaldo in sports betting
Online betting platforms like Casino Genie have allowed sports gamblers to get paid for their soccer enthusiasm. In the past, soccer used to be followed for fun and that was it. However, the world has changed and sports betting have also changed the way we see soccer. Now, you can get paid for your enthusiasm by predicting the outcome of any match. There are, however, several methods for diving into sports betting. You can predict the number of goals in a specific match, which team will win it, how many corners each time will be given, how many free-kicks, throw-ins, fouls, among many other game events. The possibilities are endless...
Some say that one of the most efficient tips in sports betting is to simple put your money in whatever team Cristiano Ronaldo is playing for. No soccer analyst would ever want to bet against Ronaldo when he's in form, unless he's willing take a huge risk of losing his money. Ronaldo really plays a decisive role in sports betting and no one should underestimate a player of his caliber.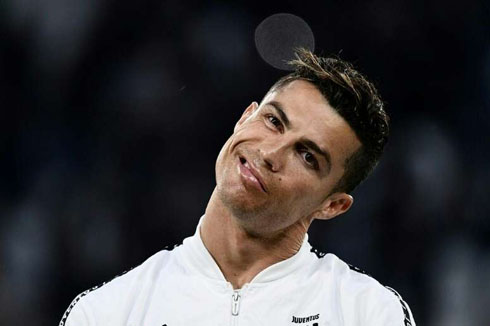 Mr. Champions!
Cristiano Ronaldo has played in the Champions League for clubs like Manchester United, Real Madrid and nowadays Juventus. He already scored more than 150 goals in the competition and since he arrived to the Bianconeri, he scored 72.7% of their goals in Europe. He already gifted us many outstanding performances over the years and that's why he was also nicknamed by his fans "Mr. Champions". While playing for Real Madrid, he won 3 consecutive Champions League titles between 2016 and 2018. In the 2013-14 season, Ronaldo scored a total of 17 goals in the club's Champions League campaign, which is still the most a player has ever managed to score in a single season, since the begin of the competition.
---

a goal-scoring machine!
In soccer betting, most of the times the only thing that really matters is what team wins the match when the final whistle is blown. Nevertheless, there are always other options you can bet on apart from picking which team will win or lose. Cristiano Ronaldo, being one of the best players in the world, has the ability to change the course of a game in a glimpse of an eye. He can score goals with both feet, with his head and also from set-pieces. Whenever he's playing, one thing is certain: we can expect him to score goals. The "Ronaldo factor" is therefore of extreme importance when placing sports bets and his teams are almost always the favorites when it comes to the betting odds.
---

Bottom of line:
Always bet on Ronaldo!
With the level of commitment and achievement Ronaldo holds in soccer, it's impossible to think about betting in a team he plays for without taking into consideration whether he's in good or bad form. Although several other players are trying to live up to these standards, Ronaldo seems too complete to be matched by any other player in soccer history.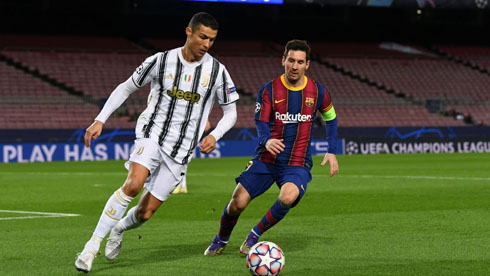 ---
Cristiano Ronaldo next game for Portugal in the World Cup Qualifiers is on March 24, against Azerbaijan. You can watch Portugal vs Azerbaijan, Italy vs Northern Ireland, Spain vs Greece, Belgium vs Wales, France vs Ukraine, and Turkey vs Netherlands, all matches provided from our soccer streaming game pages.
Portugal next game:
Portugal vs Azerbaijan kick-off time (24-03-2021):
Beijing (China) | UTC/GMT+7: 02:45
Jakarta (Indonesia) | UTC/GMT+6: 01:45
India (New Delhi) | UTC/GMT+4.30: 00:15
Italy (Turin) | UTC/GMT+1: 20:45
Spain (Madrid) | UTC/GMT+1: 20:45
Portugal and England (Lisbon/London) | UTC/GMT+0: 19:45
Rio de Janeiro (Brazil) | UTC/GMT-4: 15:45
New York (United States) | UTC/GMT-5: 14:45
Los Angeles (United States) | UTC/GMT-8: 11:45
Sources: ronaldo7.net / espn.com / goal.com