February 27, 2023
12 interesting facts about Cristiano Ronaldo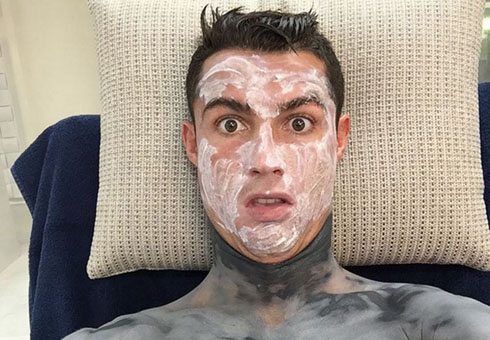 When we think we already know everything about Ronaldo, there's always someone who seems to dig out a new curiosity that we weren't aware of. The Portuguese superstar has made public most of private life over the years, but there are a few facts about him that might still surprise you...
Born and brought up in Madeira, Cristiano Ronaldo is known to be a football legend due to his spirit and zeal for the game. Being the most famous personality to come out of Portugal, he is the best player in the world with more than 400 billion followers worldwide. Cristiano Ronaldo is the true definition of a celebrity player and many people often explore his life achievements on the internet. The article enumerates some of the most interesting facts about this legendary player. Let's learn these facts below...
Cristiano Ronaldo - A class like no other:
---
#1 - Named after Ronald Reagan
Ronaldo's parents named him after Ronald Reagan, the 40th President of the United States from 1981 to 1989. His father admired him a lot and believed that the name sounds stronger and hence named Ronaldo after his name.
---
#2 - Scored Over 800 Goals
Cristiano scored more than 800 goals which make him the highest goal scorer in the history of football. So if you are exploring Ronaldo to learn more about his football performances for placing a football bet on Midnite, this is something you must know.
---
#3 - Reached 32.51 Km/Hr
In September 2021, Cristiano 32.51 kilometres to become the fastest player in any match in a game against West Ham. He tops the chart of fastest players by defeating Aaron-Wan Bissaka from Manchester United and Jarrod Bowen of West Ham United.
---
#4 - CR7 Museum Celebrates his Life
CR7 museum located in Funchal, Madeira has celebrated Ronaldo's life and achievements. The museum displays photos of the soccer player from childhood until now. It also showcases the medals and trophies that he won in various football tournaments.
---
#5 - Vowed to Never Get Tattoos
The reason why Cristiano Ronaldo has no tattoos on his body is that he donates blood regularly. And hence he does not want to wait for months to donate blood after getting tattoos. He also registered himself as a bone marrow donor.
---
#6 - Insured his legs for 100+ Million Euros
In 2009, Real Madrid ensured Cristiano Ronaldo's legs for over €100 Million. This is, however, not the most expensive insurance as Lionel Messi's left foot alone is insured at €750 Million, which is known to be the most exclusive one.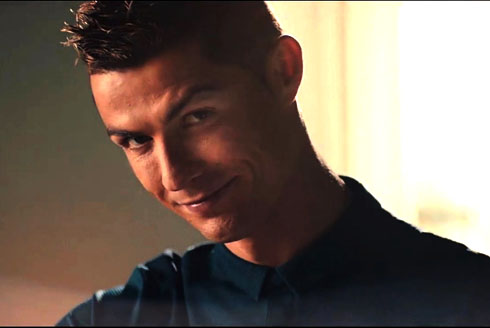 ---
#7 - Lifetime Endorsement Deal with Nike
Ronaldo has a lifetime endorsement deal with Nike for $1 billion, which is huge. He is known to be the third famous personality after LeBron James and Michael Jordan to have such a deal. Not just that, Ronaldo's social media presence generated $474 million for Nike.
---
#8 - Underwent Heart Surgery at Young Age
At the age of 15, Cristiano Ronaldo suffered rapid heartbeat of over 100 beats per minute. He was diagnosed with Tachycardia due to which he underwent heart surgery. His passion for football continued even after such a critical phase.
---
#9 - Jumps 44 Cms Up the Ground
This is amazing! When Cristiano Ronaldo jumps, he is known to reach 44 centimetres above the air and generate 5 times the power of a cheetah. When running, this count goes even higher to 78 centimetres up in the air.
---
#10 - Ronaldo is a Billionaire
Not surprising! Such a famous personality who has played international football for so many years and has endorsed top-tier brands is likely to be a billionaire. Ronaldo is known to have multiple multi-billion properties along with a collection of numerous luxury cars.
---
#11 - A Dedicated Course at Uni of British Columbia
Yes, if you wish to study Cristiano Ronaldo's life, career, and achievements, the University of Columbia Okanagan has introduced a dedicated course that you can join. This can be a plus for Sociology students as they can study this course during the fourth year.
---
#12 - Grew Up Working Class
Cristiano Ronaldo is a billionaire and most of us know it well. But only a few readers know that he didn't bear in a wealthy family. Ronaldo's father was a gardener while his mother was a cook. The soccer player has earned the lavish life that he lives today.
Each sport has a superstar and Cristiano Ronaldo is truly a star of football. The life and achievements of Cristiano Ronaldo are inspiring and we must learn something from his successes. From the club level to UEFA Championship, Ronaldo has undoubtedly gained the attention of co-players and spectators alike.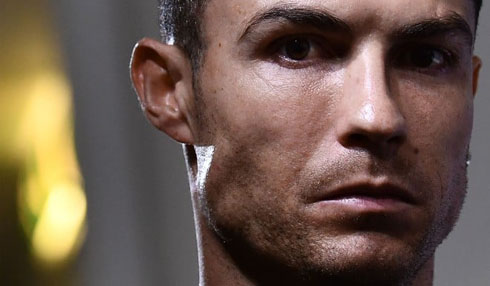 ---
Cristiano Ronaldo next game for Al-Nassr in the Saudi Pro League is on March 3, against Al Batin. You can watch Al Nassr vs Al Batin, Juventus vs Torino, Liverpool vs Wolverhampton, Bristol City vs Man City, Arsenal vs Everton and Fulham vs Leeds United, all matches provided from our football live game pages.
Al-Nassr next game:
Al Nassr vs Al Batin kick-off time (03-03-2023):
Beijing (China) | UTC/GMT+8: 00:30
India (New Delhi) | UTC/GMT+5.30: 22:00
Saudi Arabia (Riyadh) | UTC/GMT+3: 19:30
Italy (Turin) | UTC/GMT+1: 17:30
Spain (Madrid) | UTC/GMT+1: 17:30
Portugal and England (Lisbon/London) | UTC/GMT+0: 16:30
Rio de Janeiro (Brazil) | UTC/GMT-3: 13:30
New York (United States) | UTC/GMT-5: 12:00
Los Angeles (United States) | UTC/GMT-8: 08:30
Sources: ronaldo7.net / forbes.com / goal.com