10.06.2020 » Ronaldo just became football's very first billionaire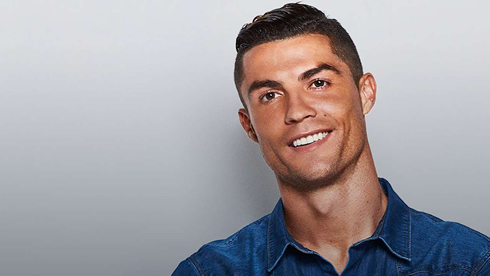 Forbes just recently released its list of the highest paid celebrities and Juventus' forward player, Cristiano Ronaldo, made it on the 4th spot this year. According to Forbes, Ronaldo was able to earn 105 million US dollars from his wages and endorsement deals before taxes and fees over the last year...


Cristiano Ronaldo began a career football at an early age. He was just 14 when he and his mother decided to have him focus on football and cease his education. Since then, the career of Ronaldo flew. He became part of Sporting, Manchester United, Real Madrid, and more recently Juventus. Most of these are clubs that are the big favorites in terms of betting on the best bookies online like 1xBet and William Hill, all of them featured on Nostrabet.com. The Portuguese legend has made sure his impact was felt everywhere he went and even though he's currently 35 years old, it's hard to tell when he's going to start slowing down...
Cristiano Ronaldo - The first billionaire footballer:
---
Ronaldo: A digital influencer
Ronaldo is now 35 years old and it is estimated that he has already earned nearly 500 million pounds throughout his entire career of 17 years, but this amount is only for his wages and doesn't include his endorsements and other deals.
He is known to have a lifetime endorsement deal with Nike and only two more athletes share this deal with him. These are Michael Jordan and LeBron James.
Based on his current contract with Juventus, it is expected that he would earn around 604 million pounds in salary by 2022. This could still put him on the top spot when it comes to the highest paid football players worldwide.
"Cristiano Ronaldo is one of the greatest players of all time, in the world's most popular sport, in an era when football has never been so rich", said Nick Harris from Sporting Intelligence, that ranks teams worldwide based on salary expense.
Ronaldo doesn't just earn a lot from playing football. He has a huge following online and this is why he has a lot of digital endorsements. He has over 200 million followers on Instagram. Across Facebook, Twitter, and Instagram, he has over 420 million followers. These numbers do make him the most popular sports personality worldwide.
On Instagram, he also ranked as the highest paid celebrity. Here's a breakdown of who made it on the list of Instagram's top earners and how much they are paid per endorsement post.
Cristiano Ronaldo – 971k pounds
Lionel Messi – 631k pounds
Kendall Jenner – 560k pounds
Kylie Jenner – 1.2M pounds
Virat Kohli – 232k pounds
David Beckham – 322k pounds
Kim Kardashian – 861k pounds
Neymar – 617k pounds
Selena Gomez – 821k pounds
Zlatan Ibrahimovic – 191k pounds
Cara Delevigne – 147k pounds
Gal Gadot – 186k pounds
Vanessa Hudgens – 195k pounds
Ronaldinho – 235k pounds
Marina Ruy Barbosa – 183k pounds
Shay Mitchell – 139k pounds
Despite the fact that Kylie Jenner earns the most when it comes to the amount she gets paid per post, Ronaldo still took the top spot because his annual earnings on Instagram totaled 41.7 million pounds. Kendall Jenner, on the other hand, earned 16.2 million pounds. Next to Ronaldo is Lionel Messi, who earned 25.2 million pounds in total.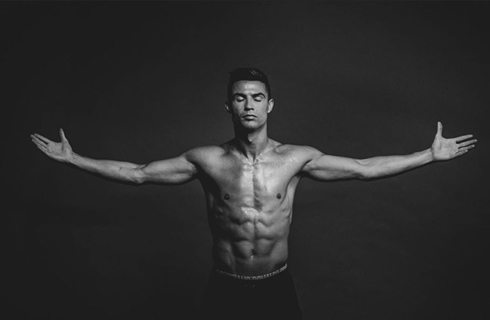 ---
The Billionaire club
Based on his earnings, wages, and other paid deals, he has become the first-ever footballer who is a billionaire. This makes him the third athlete worldwide to be a billionaire. The other two are known to be Tiger Woods, who became a billionaire in 2009, and Floyd Mayweather Jr., who also became a billionaire in 2017.
On this year's list of Forbes highest paid celebrities, Ronaldo is sitting beside celebrities like Kylie Jenner, Kanye West, Roger Federer, and Lionel Messi on the top 5 list. Ronaldo did beat Messi, who has a total of 104 million US dollars of earning, according to Forbes.
Other athletes included on this list are Neymar, Lebron James, Stephen Curry, Kevin Durant, Naomi Osaka, and Serena Williams.
Ronaldo also sits on top when it comes to the highest paid male footballers. Here's a list for your reference.
Juventus' Cristiano Ronaldo – 85.8 Million Pounds
Barcelona's Lionel Messi – 83.4 Million Pounds
Paris Saint-Germain's Neymar – 76.6 Million Pounds
Liverpool's Mohamed Salah – 28.2 Million Pounds
Paris Saint-Germain's Kylian Mbappe – 27.1 Million Pounds
Vissel Kobe's Andres Iniesta – 23.7 Million Pounds
Arsenal's Mesut Ozil – 23 Million Pounds
Manchester United's Paul Pogba – 22.8 Million Pounds
Shanghai SIPG's Oscar – 22 Million Pounds
Barcelona's Antoine Griezmann – 21.4 Million Pounds
Ronaldo may not be the only billionaire in the football industry by next year as Lionel Messi is expected to reach the same mark by then. Messi has made nearly 84 million pounds in wages and endorsements. He is a known endorser for brands like Adidas and Pepsi.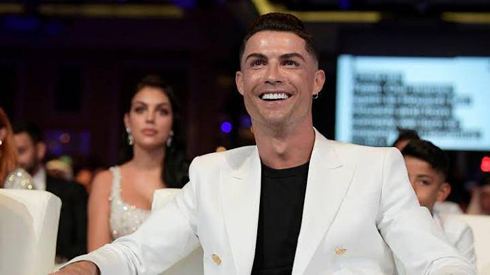 Cristiano Ronaldo next game for Juventus in the Coppa Italia is on June 13, against AC Milan. You can watch Juventus vs AC Milan, Real Madrid vs Eibar, Sevilla vs Betis, Manchester City vs Arsenal, Napoli vs Inter, and Fortuna Dusseldorfvs Borussia Dortmund, all matches provided from our live football game pages.
Juventus next game:
Juventus vs AC Milan kick-off time (13-06-2020):
Beijing (China) | UTC/GMT+8: 03:45
Jakarta (Indonesia) | UTC/GMT+7: 02:45
India (New Delhi) | UTC/GMT+5.30: 01:15
Italy (Turin) | UTC/GMT+2: 21:45
Spain (Madrid) | UTC/GMT+2: 21:45
Portugal and England (Lisbon/London) | UTC/GMT+1: 20:45
Rio de Janeiro (Brazil) | UTC/GMT-3: 16:45
New York (United States) | UTC/GMT-4: 15:45
Los Angeles (United States) | UTC/GMT-7: 12:45
Sources: ronaldo7.net / wikipedia.org / theguardian.com