February 25, 2023
Ronaldo's role in the popularization of the online casino industry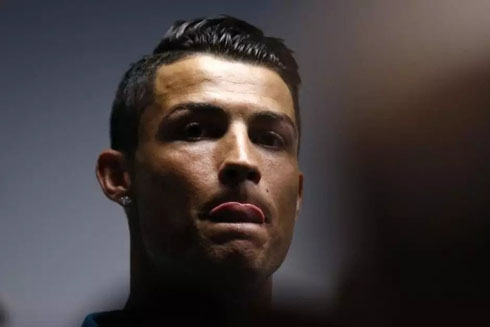 Cristiano Ronaldo has partnered up with multiple companies over the years and in some case, simply associating his name to a brand is already enough to revolutionize an entire industry...
Since the emergence of online casinos, there has been a marked increase in their popularity. The introduction of technology into gambling venues has made it easier and more accessible for people to take part in various forms of entertainment, including virtual slots and live gambling. However, one individual who played a major role in the popularization of online casino gaming is none other than Cristiano Ronaldo. The Portuguese footballer is arguably one of the most successful and popular athletes in the world. He has won multiple awards including four UEFA Champions Leagues and five Ballon d'Or awards for best male player. His impressive sporting achievements, combined with his huge fan base, made him an ideal candidate to endorse online casino gaming.
Cristiano Ronaldo - 38 years at the top:
---
An endorsement pioneer
Ronaldo's endorsement of gambling was first seen in 2015 when he partnered with an online casino operator. The partnership marked the beginning of a new wave of celebrity endorsements for the gaming industry and attract new players from all over the world, while his presence as an ambassador for online casinos has helped to legitimize the industry, including the top 30 UK casinos with no deposit bonuses. Ronaldo's endorsement also introduced a number of features that were aimed at improving user experience, such as bonus offers and loyalty programmes.
Since his initial endorsement, Ronaldo has held several gambling partnerships. He has also featured in global marketing for Pokerstars, which is also the case for Brazilian superstar Neymar Jr. Through those promotions, the football stars agreed to play charity poker games which were recorded and can be found on YouTube. Ronaldo played against other stars, such as Miss World (Mireia Lalaguna) and Breaking Bad star Aaron Paul - both of which resulted in victory for the Portuguese.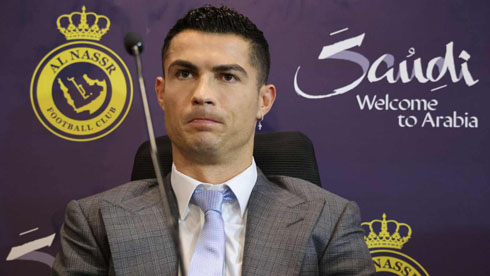 ---
A football fan friendly market
The online casino market has also adapted to the amount of players who are coming from the world of football. Online casinos today offer the very same poker games that Ronaldo plays so that fans can follow in his footsteps, but they also offer a wide range of other football themed games. For example, some sites offer live shows such as Football Studio Live, whereas others simply offer a wide range of football themed slots.
Soccer-themed multi-player tournaments can also be found at many online casinos, allowing fans to compete against each other for the chance to win some amazing prizes. Ultimately, there are plenty of casino games available for soccer fans to enjoy and with so much variety on offer, it's sure to keep them entertained for hours. Lastly, a large amount of casinos also feature sports betting opportunities, where players can place a bet on their favorite teams, including bets on if they believe Ronaldo will win MVP, etc.
---
Conclusion
In conclusion, Cristiano Ronaldo's endorsement of gambling has been a huge factor in the popularization of online casinos. He has made it easier for people to access this form of entertainment and his celebrity status has helped to attract new players from all corners of the world. Thanks to Ronaldo's endorsement, online casinos have become even more popular and accessible than ever before, as well as gained a sense of legitimacy. His influence on the world of online casinos is undeniable and his contribution will surely be remembered for years to come.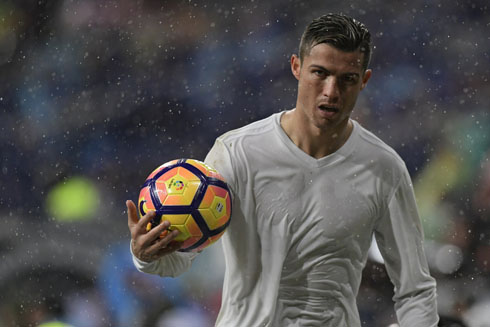 ---
Cristiano Ronaldo next game for Al-Nassr in the Saudi Pro League is on February 25, against Damac. You can watch Damac vs Al Nassr, Real Madrid vs Atletico Madrid, Crystal Palace vs Liverpool, Bournemouth vs Man City, Tottenham vs Chelsea and Leicester City vs Arsenal, all matches provided from our live soccer game pages.
Al-Nassr next game:
Damac vs Al Nassr kick-off time (25-02-2023):
Beijing (China) | UTC/GMT+8: 22:30
India (New Delhi) | UTC/GMT+5.30: 20:00
Saudi Arabia (Riyadh) | UTC/GMT+3: 17:30
Italy (Turin) | UTC/GMT+1: 15:30
Spain (Madrid) | UTC/GMT+1: 15:30
Portugal and England (Lisbon/London) | UTC/GMT+0: 14:30
Rio de Janeiro (Brazil) | UTC/GMT-3: 11:30
New York (United States) | UTC/GMT-5: 10:00
Los Angeles (United States) | UTC/GMT-8: 06:30
Sources: ronaldo7.net / sportingnews.com / bleacherreport.com