February 12, 2023
The best stats about Cristiano Ronaldo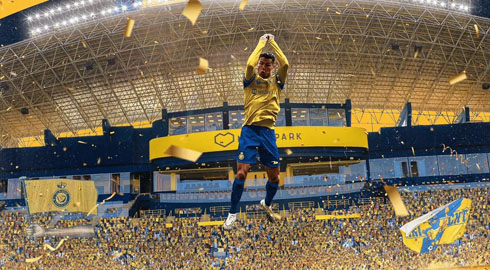 When we look back at Cristiano Ronaldo's career so far, we easily understand why he has won so many individual awards and why he has broke so many records throughout the last two decades. The Portuguese star doesn't chase records, but some say that records do chase him...
When we talk about the best footballers of the 21st century, two names keep popping up; Lionel Messi, who recently cemented himself as a football superstar by winning the World Cup for Argentina, and Cristiano Ronaldo. Ronaldo's career is full of incredible soaring highs and very few lows. He has won five Ballon d'Or awards and four European Golden Shoes, an achievement no European player has accomplished. He holds several football records and is one of the highest-paid players of our time. So, in this article, we will go over Ronaldo's most impressive football stats and see just how great he truly is...
Cristiano Ronaldo - List of records:
---
One hundred international goals
The UEFA Nations League is a relatively recent event in the world of football. First found five years ago, in 2018, the tournament occurs once every two years. The Portuguese team dominated the inaugural game, winning the first-ever UEFA Nations League title. Naturally, the team's spearhead at the time was Cristiano Ronaldo.
However, it wasn't until the sophomore tournament, held in 2020, that Cristiano Ronaldo achieved his incredible feat. During the 2020 Nations League, on 8 September 2020, Portugal faced off against Sweden. Portugal is one of Europe's highest-rated national teams, so most online betting sites, like BetUS sportsbook and other similar bookies, favored the Portuguese team. However, during this match, Ronaldo achieved a feat that nobody expected.
Ronaldo scored both goals during the match, finishing the game with a 2 – 0 score. However, those two goals were the two he needed to achieve 100 international goals. This feat made him the most recent of six players to have accomplished 100 international goals. Since then, Ronaldo has exceeded the record and has 118 international goals, making him the best international goal scorer of all time.
---
Ronaldo has more braces than his teammates have goals
During his long career with the Portuguese national team, Ronaldo has truly soared in popularity, both on and off the field. We talked about his incredible 100+ international goals, a feat that you might have been aware of. However, an accomplishment you need to be aware of, and that will undoubtedly shock you, is that Cristiano Ronaldo has more braces than his Portuguese teammates have goals. That's right, Ronaldo scores two goals a game more often than some of his teammates achieve one.
---
Single-season Juventus goal scoring record
During the 1925/26 Serie A season, Ferenc Hirzer set the record as the top scorer for Juventus in a single season. During that season, Hirzer scored 35 goals, a record that went unbroken for over 90 years. When Ronaldo joined the club in 2019, Hirzer's record finally shattered. Cristiano Ronaldo scored 37 goals in his inaugural season for Juventus, becoming the best single-season goal scorer the club has ever seen. To this day, Ronaldo's record has gone unbroken.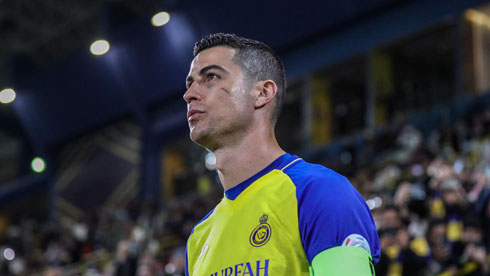 ---
Quickest player to reach 50 Goals
That same year, Cristiano Ronaldo scored 50 goals in 61 appearances. In doing so, he became the quickest player in football history to achieve 50 goals. The title was previously held by AC Milan's former star player, Andriy Shevchenko.
Cristiano Ronaldo holds several records
We talked about specific accomplishments, but now we would like to look at the general records that Cristiano Ronaldo holds. The Portuguese wonder has several records in various football competitions and tournaments. He holds the records for most appearances, goals, and assists in the UEFA Champions League. He also holds the record for most goals in the European Championships with 14, and for most international appearances, with 196. He also holds the record for most international goals, having scored 118.
---
Cristiano Ronaldo is also the top goal scorer of all time
In 2023, Cristiano Ronaldo is also the top goal scorer of all time. Across the years and clubs, Ronaldo has scored over 500 league goals, over 50 Cup goals, and 150 Continental goals. Coupled with his 118 international goals, the total number equals 824. This number puts him 28 goals ahead of Lionel Messi and 62 ahead of Pelé, both considered the greatest players and strikers of all time.
He is undeniably one of the greatest players and strikers of all time; Cristiano Ronaldo deserves the praise he gets for his skill. Though he lacks a World Cup victory, Ronaldo has proven himself an excellent player in both the club and international scene. Ronaldo currently captains the Portuguese national football team and plays as a forward and captain for the Saudi football club, Al Nassr, after splitting with Manchester United. He has come a long way since his humble beginning with Sporting CP.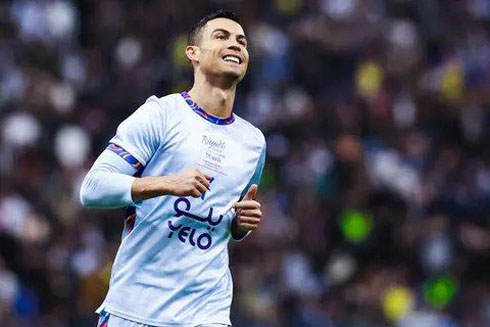 ---
Cristiano Ronaldo next game for Al-Nassr in the Saudi Pro League is on February 17, against Al Taawon. You can watch Al Nassr vs Al Taawon, Real Madrid vs Elche, Sampdoria vs Inter, Liverpool vs Everton, AC Milan vs Tottenham and PSG vs Bayern Munich, all matches provided from our football live game pages.
Al-Nassr next game:
Al-Nassr vs Al Taawon kick-off time (17-02-2023):
Beijing (China) | UTC/GMT+8: 23:00
India (New Delhi) | UTC/GMT+5.30: 20:30
Saudi Arabia (Riyadh) | UTC/GMT+3: 18:00
Italy (Turin) | UTC/GMT+1: 16:00
Spain (Madrid) | UTC/GMT+1: 16:00
Portugal and England (Lisbon/London) | UTC/GMT+0: 15:00
Rio de Janeiro (Brazil) | UTC/GMT-3: 12:00
New York (United States) | UTC/GMT-5: 10:30
Los Angeles (United States) | UTC/GMT-8: 07:00
Sources: ronaldo7.net / espn.com / sportskeeds.com