12.06.2019 » Ronaldo on and off the field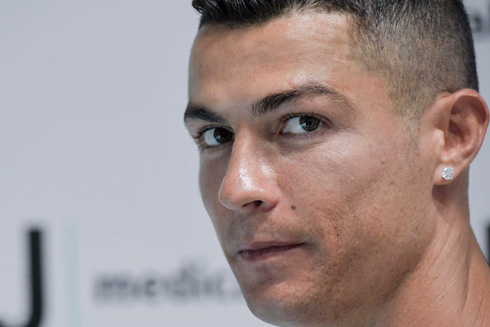 Cristiano Ronaldo will always be a hot topic, may that be for what he does on the pitch, as well as for what he does away from the spotlight. He's already considered by many to be one of the most popular athletes in sport and we're all very fortunate to watch him play at this level for so long...


Let's face it, a player like Ronaldo is bound to be in the news. Arguably the best footballer in the world today, he is at his prime, winning matches for his teams and showcasing a rightly deserved glamourous life. As for the stories that pop up about Ronaldo, sometimes they are inspirational, full of hope and achievements, whereas there are also moments best forgotten for we that live in a world where people crave gossip and not everything you read in the papers is true. As a fan of the football player, it's always fun to know what's going on in his life, both on a professional and personal level. Ronaldo has always been known for carrying himself with style, and his performance on the field often reflects what he is off the ground as well. The last few weeks have seen him make headlines again and this time it's been all about scoring goals, winning awards, and buying cars.
Cristiano Ronaldo - A memorable hat-trick against Switzerland
---

Hat-trick against Switzerland
Fresh out of winning the inaugural UEFA Nations League tournament, Ronaldo is on an all-time high. However, it was his hattrick against Switzerland in the semi-final that got everyone talking. Breaking through Switzerland's strong defence, he went on to score three spectacular goals that confirmed his team's position in the final. Against the Netherlands in the final, the team stuck together as Guedes scored the winning goal. For Ronaldo though, it was the fact that they won at home, in Portugal, that made the victory so much sweeter.
---

No Comments on Ballon d'Or
Although football is a team sport, there are several awards, throughout the year, that celebrate individual achievements. The Golden Boot is a coveted prize to win during international competitions or the regular season of various leagues. Interestingly, many people are unaware that when betting on soccer, most leading bookmakers carry odds for these awards. The ultimate player of the year prize though is the Ballon d'Or. Messi and Ronaldo have had dominance over the award for a decade now, only missing out last year to Luca Modric.
Winning the UEFA Nations League has put Ronaldo once again in the lead for the 2019 addition, and bookmakers have him at 12/1 odds for it. Although Ronaldo is keeping his views about winning the prize to himself, there is a good chance that we see him lifting the trophy once again in December.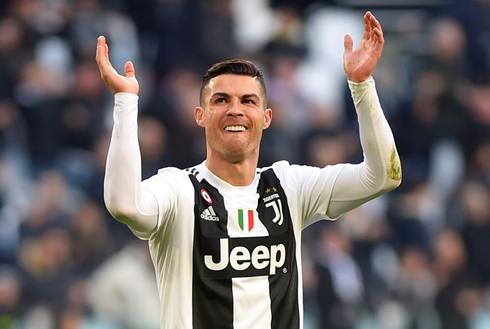 ---

The car Enthusiast
On a personal front, Ronaldo is out on a luxury shopping spree. Reports suggest that the Portuguese national player has recently bought the one-off Bugatti La Voiture Noire for a whopping £9.5 million. This makes it the most expensive sports car ever. Ronaldo already has a beautiful collection of vehicles and adding the Noire to it would definitely be the icing on the cake. However, he will have to wait until 2021 to get his hands on this prototype, but we are sure the wait is going to be worth it.
---

International Champions Cup
As for those who want to watch their favourite player back in action, the International Champions Cup is just over a month away, wherein Ronaldo will be joining Juventus as they battle it out with 11 other teams, in a competition where the matches are held at different locations around the world.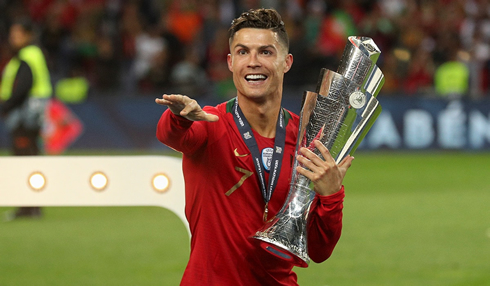 Cristiano Ronaldo next game for Juventus is for the International Champions Cup on July 21 of 2019, against Tottenham. You can watch Juventus vs Tottenham, Venezuela vs Peru, Argentina vs Colombia, Brazil vs Bolivia, Golden State Warriors vs Toronto Raptors, and Paraguay vs Qatar, all matches provided from our live streaming game pages.
Juventus next game:
Juventus vs Tottenham kick-off time (21-07-2019):
Beijing (China) | UTC/GMT+8: 19:30
Jakarta (Indonesia) | UTC/GMT+7: 18:30
India (New Delhi) | UTC/GMT+5.30: 17:00
Italy (Turin) | UTC/GMT+2: 13:30
Spain (Madrid) | UTC/GMT+2: 13:30
Portugal and England (Lisbon/London) | UTC/GMT+1: 12:30
Rio de Janeiro (Brazil) | UTC/GMT-3: 08:30
New York (United States) | UTC/GMT-4: 07:30
Los Angeles (United States) | UTC/GMT-7: 04:30
Sources: ronaldo7.net / bbc.com