February 8, 2023
The impact of Ronaldo's transfer on Saudi Arabia's Vision 2030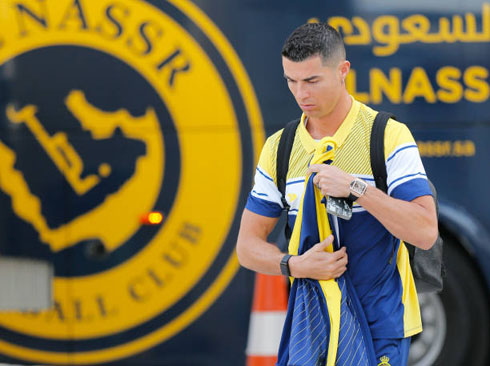 Ronaldo's move to Saudi Arabia may have come as a shock to most of us, but if we look at the numbers involved as well as the impact the Portuguese superstar has produced in his new destination, it's easier to understand why this decision was made...
Cristiano Ronaldo, football's all-time top scorer with 819 goals to date, has decided to take up a new challenge away from Manchester United and the Premier League to join Saudi Club Al Nassr FC. This transfer was a huge decision for Ronaldo, but the bigger impact will be on Saudi football and the Middle East as a whole. Using search data we analysed the social impact of Cristiano Ronaldo's transfer and how this will tie into Saudi's 2030 vision...
Cristiano Ronaldo - Do not let me down:
---
Ronaldo attracts attention wherever he goes
While many fans tune in during the footballing transfer window, the entire internet tunes in whenever Ronaldo decides to move teams! His move to Juventus caused over 3.5 million searches in one day and his move to Al Nassr FC was no different. Interest in Ronaldo's move peaked at around 26,000,000 searches on the announcement day which is enough to fill up 350 Old Trafford Stadiums.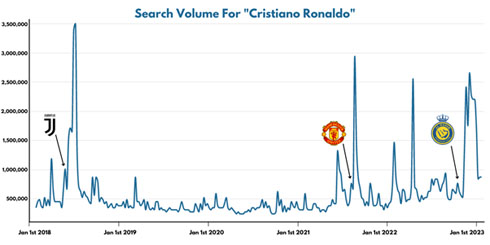 However, the more exciting side to this story was how the data compared to searches for his name in Arabic. The data clearly showed how invested the Arab World was in this move compared to his Juventus move or his return to Manchester United as this was a move that impacted them directly.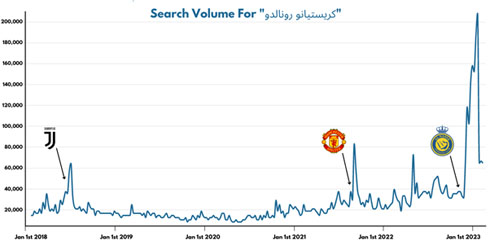 In addition to his footballing league, Ronaldo is not just any old football player, he is a celebrity with millions of loyal followers. His gargantuan online presence has caused Al Nassr to gain around 12 million followers since the move, which will definitely have a huge impact on brand deals, viewership numbers and ticket sales.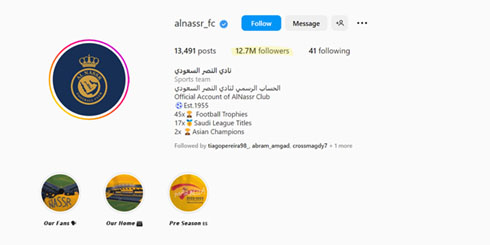 You can also see a clear correlation between the increased social presence and the increase in ticket demand with searches for "Al Nassr Tickets" reaching 7000 searches per month right after Ronaldo's transfer. This is a 1200% increase over their previous peak of around 600 searches per day.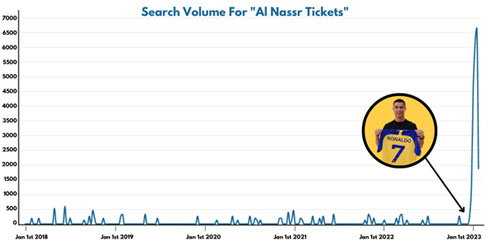 ---
More than just a football transfer
On December 30, Ronaldo became the highest-paid player in football history, signing a two-and-a-half-year contract with Al Nassr, which will earn him £173 million ($210m) a year according to The Athletic.
This will surely be a worthwhile investment as they can capitalise on the increased attention on the league by selling more tickets and merchandise, getting more lucrative brands to invest in advertising and even creating more spectacle games like the one they had against French giants PSG.
However, bringing an elite player like Ronaldo to the Saudi league was less about the monetary return and more about accelerating Saudi's Vision 2030. This plan is to turn Saudi Arabia into an "integral driver of international trade and to connect three continents: Africa, Asia and Europe" to quote the Saudi government's official website...
A considerable aspect of Vision 2030 is to modernise Saudi culture and change the public's perception of Saudi as a country and tourist destination. This should attract more tourists and investors to the country and will eventually allow them to hold spectacles like the 2030 World Cup which they aim to launch a bid for alongside Egypt.
---
Cristiano Ronaldo. Just a piece of a much larger puzzle
The Saudi League is also linked with a few more stars like Luka Modric, Sergio Ramos and Eden Hazard who will ensure the league continues to garner interest from the footballing world. Al Nassr's move for the Portuguese star was just a small piece of a much larger plan to revolutionise football in the Middle East to ensure sports are in line with Saudi leadership's Vision 2030.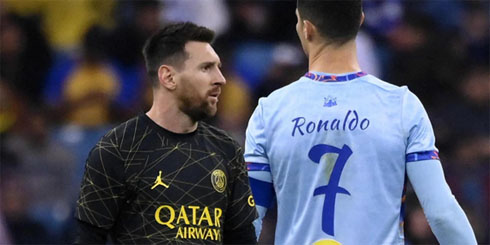 ---
Cristiano Ronaldo next game for Al-Nassr in the Saudi Pro League is on February 7, against Al Wahda. You can watch Al Wahda vs Al Nassr, Real Madrid vs Al Hilal, AS Monaco vs PSG, West Ham vs Chelsea, Arsenal vs Brentford, and AC Milan vs Torino, all matches provided from our soccer live game pages.
Al-Nassr next game:
Al-Wahda vs Al Nassr kick-off time (09-02-2023):
Beijing (China) | UTC/GMT+8: 02:00
India (New Delhi) | UTC/GMT+5.30: 23:30
Saudi Arabia (Riyadh) | UTC/GMT+3: 20:30
Italy (Turin) | UTC/GMT+1: 18:30
Spain (Madrid) | UTC/GMT+1: 18:30
Portugal and England (Lisbon/London) | UTC/GMT+0: 17:30
Rio de Janeiro (Brazil) | UTC/GMT-3: 14:30
New York (United States) | UTC/GMT-5: 12:30
Los Angeles (United States) | UTC/GMT-8: 09:30
Sources: ronaldo7.net / theathletic.com / goal.com / time.com