20.03.2021 » This is what Cristiano Ronaldo has done for the brand Juventus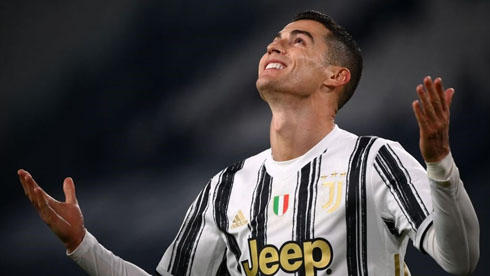 Ronaldo has done a lot for Juventus since he landed in Turin almost 3 years ago, as the club benefited not only from his performances on the pitch, but also from his popularity across the world...
Cristiano Ronaldo has turned 36, but no one really knows when the Portuguese star is going to retire. At this point, we all know he is one of the best players in the world and placing bets on him is definitely something fun to do. Whether you are a fan of him or not, you can always win money when you bet on Ronaldo scoring. The 36-year-old is believed to be considering leaving Juventus, so Thabetme already had the audacity to present the odds for his next club. You can check the main betting market for the latest prices. And this is what Cristiano Ronaldo has done for the Juventus brand for three seasons. The Italian giants made a wise decision when agreeing to pay a $130 million fee for Cristiano Ronaldo from Real Madrid, as not only he contributes to a big part of the earnings the club generates in merchandising, but he also helps the Bianconeri raising the brand awareness of Juventus – which is essential when it comes to advertising, which is naturally a big part of a club's income.
Cristiano Ronaldo - Juventus deal:
---
A safe investment...
In a match against AC Milan in 2019, Cristiano Ronaldo's reaction after being substituted caused a shock to football lovers. He ran straight down the tunnel after being replaced by Paulo Dybala. Despite the bad temper, he was not fined by the club. No sanction nor apology was seen. And Cristiano Ronaldo later responded on his Instagram: "A difficult game, an important win." It looked like Juventus didn't want to upset the Portuguese star any further as they realized they need him a lot. Whether on or off the pitch, Ronaldo is Juventus' most important asset these days.
It was Giorgio Chiellini's reaction to the news that Cristiano Ronaldo was on his way to Turin that told us everything. The captain showed his excitement about the $130m deal that was going to bring in Cristiano Ronaldo. According to the Italian defender, everyone in the club was looking forward to working with the Portuguese international, from players to coaches, directors and even the marketing manager...
Chiellini is not only good at playing football, but he also known for his knowledge on the economical field. He achieved a masters in business administration so he certainly knows what the club benefited from signing Ronaldo. However, there have been different opinions in Italy and some of them still condemn the amount of money paid for signing Ronaldo.
---
Ronaldo's signing helped Juve both on and off the pitch...
Cristiano Ronaldo's talents are recognized by almost everyone. He has won many awards and most of his income comes from his popularity. However, more than just his talent, his own brand name was one of the main reasons why Juventus decided to pay such a huge amount to get him. Even the club's president Andrea Agnelli admitted that under his administration this was the first time a football player was signed after considering the potential financial benefits from such an operation. And perhaps this is the only way you can explain the decision to put an overall package of $375 million (fee, wages and taxes included) for a 34-year-old forward.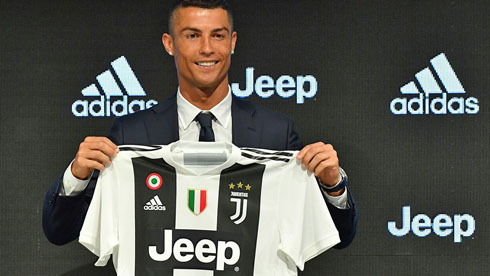 ---
The "Ronaldo effect" is still being felt...
This is what they called the "Ronaldo effect"! Since Agnelli took over in 2010, Juventus has been growing year after year and became one of the richest football clubs not only in the Serie A, but also in the world. However, they knew very well that if they had the ambition to conquer Europe, they needed to expand their appeal beyond the boundaries of the Serie A. Juventus has been trying to obtain a fan base and a budget near the level presented by other clubs like Real Madrid, Barcelona or Manchester United.
In order for Juventus to become a stronger club, they need not only to build a stronger squad, but of course, they also need important players who have a lot of attention on social media in order to maintain the club's awareness. By combining quality and popularity, the club's revenue can increase dramatically. And that was one of the reasons why Cristiano Ronaldo was the right move for Juventus...
Cristiano Ronaldo has already proved that he was worth the club's investment. whether it comes to his excellent football performances or his never-ending popularity. He was named the Serie A's Most Valuable Player at the end of his debut campaign in Italy. He is a five-time Ballon d'Or winner and in 2019 he was ranked 4th in the Goal 50 awards. Just one day after his transfer was announced to the public, the number of followers on his social media accounts had increased by more than 2.2 million.
With Cristiano Ronaldo in their ranks, Juventus have witnessed a considerable increase in the number of followers on social media too. The club's Instagram peaked from 9.8 million to 33.5 million followers – a number that most club can noly dreams about. The number of followers on Youtube also rose from 730,000 to 2.33 million. However, the most important and significant change was the number of the club's followers on Sina Weibo – a Chinese social platform which is similar to Facebook. It went from 200,000 followers to 2.33 million followers. No one can deny the importance of Cristiano Ronaldo's signing on Juventus's brand awareness.
---
The social media King!
Being the most followed football player on Instagram means that Ronaldo can influence millions of people with just a single post. The world and football in particular have changed a lot over the years. Andrea Agnelli made sure to point that out in a recent Juventus' shareholders meeting in 2019 and even announced some surprising plans for the near future: "New activities in the field of entertainment, such as E-sports." According to him, the club has to think about changes like these in order to survive and thrive in the upcoming years...
He also emphasized the importance of digital activity in maintaining a global dimension and stated that Millennials and Generation Z are their target customers. As they realize this, they can seize market opportunities. In other words, in the era of social media and influencers, Juventus have hired a very talented footballer with the capacity to influence more people than anyone else. By signing a contract with Cristiano Ronaldo, Juventus increase their reach, thus, new markets were open up for the club.
Cristiano Ronaldo has helped Juventus to gemerate bigger revenues ever since he landed in Italy. With his popularity, Juventus has grown their markets incredibly, especially on an international level. The Portuguese football player has been a true global icon in the last decade, which particularly important to help striking new deals in North America and Asia. The club also took several steps to be more appealing to other markets.
As a result of the club's continuous attempt to raise its brand awareness, Juve also managed to attract more investors. Many big companies have tried to make deals with the Italian giants in the last 2 or 3 years, mostly thanks to the popularity boost given by Ronaldo's arrival.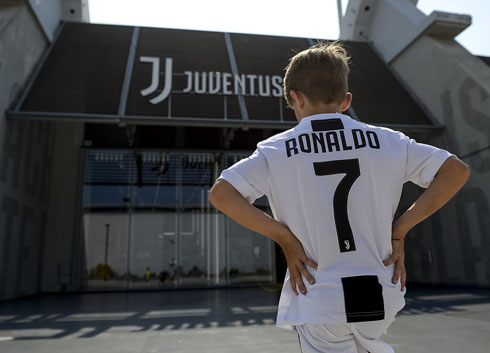 ---
Cristiano Ronaldo next game for Juventus in the Serie A is on March 21, against Benevento. You can watch Juventus vs Benevento, Fiorentina vs AC Milan, Real Sociedad vs Barcelona, Leicester City vs Man United, West Ham vs Arsenal, and Chelsea vs Southampton, all matches provided from our live streaming game pages.
Juventus next game:
Juventus vs Benevento kick-off time (21-03-2021):
Beijing (China) | UTC/GMT+7: 21:00
Jakarta (Indonesia) | UTC/GMT+6: 20:00
India (New Delhi) | UTC/GMT+4.30: 18:30
Italy (Turin) | UTC/GMT+1: 15:00
Spain (Madrid) | UTC/GMT+1: 15:00
Portugal and England (Lisbon/London) | UTC/GMT+0: 14:00
Rio de Janeiro (Brazil) | UTC/GMT-4: 10:00
New York (United States) | UTC/GMT-5: 09:00
Los Angeles (United States) | UTC/GMT-8: 06:00
Sources: ronaldo7.net / ft.com / reuters.com / goal.com