February 6, 2023
How Ronaldo became the highest paid footballer of 2023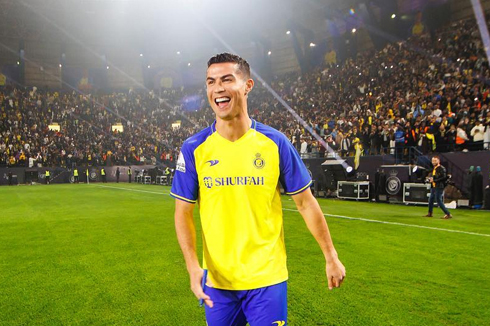 Cristiano Ronaldo's has had a very long football career and he recently became the highest-paid footballer after signing for Al-Nassr. The Portuguese left Manchester United in December and he's now on the top of the list for the best paid athletes in football in 2023...
Cristiano Ronaldo is the epitome of "true success", if such a thing exists. The now 38-year-old Portuguese star has had an incredible journey from obscurity to one of the best footballers in history. Along with his three siblings (Elma, Hugo, and Kátia), Ronaldo grew up on the Portuguese island of Madeira as the youngest member of his family. While his father, Dinis, worked as a local gardener, his mother, Dolores, was a cook. One of the poorest areas of Funchal's capital city, Santo Antonio, is where Cristiano spent most of his formative years. Here you will get an insight into everything from Cristiano Ronaldo's salary information to the latest Dogecoin betting sites! There is much more to his name you can look forward to...
Cristiano Ronaldo - Highest paid footballer in 2023:
---
Cristiano Ronaldo:
The Journey to the top!
Cristiano Ronaldo was named the highest-paid athlete in the world and one of the world's most famous and marketable athletes. In the surrounding parish of Santo António, Cristiano Ronaldo dos Santos Aveiro was raised in Funchal, the Portuguese island of Madeira's capital. José Dinis Aveiro, Cristiano Ronaldo's father, a part-time kit man at the neighborhood team Andorinha, was Cristiano Ronaldo's first football instructor. Due to his relationship with Andorinha, José Dinis requested that the club's current player, Fernao Barros Sousa, accepted the role of Ronaldo's godfather.
Ronaldo began playing football at eight for the Andorinha squad. He received football training at Sporting CP's academy with other young players. The following two years were spent with the neighborhood club Nacional. At the age of 12, Sporting CP then acquired his services for 1.500 euros. He became the only player in the club playing for both the under 16 and the under 18 in a single season.
Ronaldo thought he could become a professional football player when he was just 14 years old. Therefore, he stopped attending school to devote himself entirely to football. He was recommended to Liverpool and Barcelona while still playing for Sporting CP. He then met Arsene Wenger, the manager of Arsenal, in 2002. Wenger was interested in signing him, but the negotiations fell through. When Sporting CP defeated Manchester United 3-1 at the Estádio José Alvalade stadium opening game in Lisbon. That day, Sir Alex Ferguson, the manager of Manchester United, was surprised with Ronaldo's skills. After his superb performance against them, Manchester players begged Sir Alex Ferguson to sign him. It was the turning point in Ronaldo's career.
In the Premier League's 2006–2007 season, Manchester United won the championship for the ninth time and Ronaldo scored a total of 17 goals. He then received several season-long honors. Having won the runner-up Ballon d'Or trophy was a significant accomplishment. The 2007 FIFA World Player of the Year and the third overall. His success at the end of the 2006–2007 campaign proved what he had said at the beginning of his career. With Manchester United, in the 2008–2009 season Ronaldo maintained his form. His 18 goals in the Premier League helped Manchester United winning the FIFA Club World Cup and the league title for the third time in a row. He won both the Ballon d'Or and the FIFA World Player of the Year awards in 2008.
Ronaldo renewed his contract with Real Madrid in November 2016 for a new deal until 2021. After winning the second FIFA Club World Cup, Ronaldo won the Ballon d'Or for a record-tying fourth time. Additionally, he received FIFA's first Best FIFA Men's Player award. Real Madrid won the UEFA Champions League and La Liga in 2017, feeding Cristiano Ronaldo's insatiable need for glory.
After spending a total of 9 years of his career with the Madrid club, Ronaldo got transferred to Juventus in Italy, in 2018. Ronaldo, who was 35 years old at the time, signed a 4-year deal with the Italian club set to expire in the 2022 summer's transfer window. Ronaldo has already scored 102 goals at the international stage in 121 competitive games.
---
Highest Paid Footballer of 2023
Athletes don't just compete for medals or honors. Every sportsperson aspires to dominate others and to be at the top of their respective categories. In addition to on-pitch conflict, athletes also engage in off-pitch conflict.
Have you ever been curious about who is the highest-paid footballer worldwide? Football also referred to as soccer, is a game of enthusiasm, love, and camaraderie. It is also considered the only sport with over 3.5 billion fans worldwide. Due to this, numerous players have indeed been paid and are now receiving large salaries, making them the most-paid footballers in the entire globe. Here is a list of the top 10 highly paid footballers:
• Cristiano Ronaldo
• Kylian Mbappe
• Lionel Messi
• Neymar Jr
• Oscar
• Andres Iniesta
• Eden Hazard
• Mohamed Salah
• Kevin de Bruyne
• Erling Haaland
The best-paid football player in the world as of 2023 is Cristiano Ronaldo. The Portuguese icon moved from Manchester United to Al Nassr FC in early January, becoming the highest-paid player in the world in 2023. He has surpassed PSG's Kylian Mbappe, who held the title of the highest-paid footballer in the world in 2022. Ronaldo joined Al Nassr FC right after the World Cup was over, leaving his adventure with Manchester United behind him.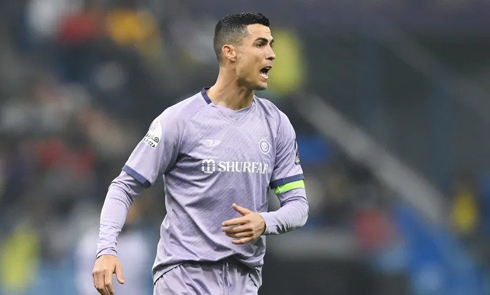 ---
Is it profitable to bet on Cristiano Ronaldo?
Football betting is one of the most well-liked types of gambling, and if done correctly, it can be a highly profitable endeavor. But there is always a risk factor involved, just like with any gambling, so it's essential to be informed of the hazards before you place a wager. For success in football betting, many people watch for Cristiano Ronaldo.
The word "profit" must always be mentioned when discussing football wagering. Profits are the only driving forces that increase your confidence in winning a bet the following time. And using football accumulators can bring in money.
One of the most popular forms of online betting in 2023 is crypto bets. We can recommend you try Bitcoin bookies or the latest Dogecoin betting sites. It might be fun.
---
Facts about Cristiano Ronaldo you didn't know
One of the most well-known people in the world, who is the highest-paid footballer of all time by name, is Cristiano Ronaldo. He also has the most followers on Instagram. The Portuguese forward began his career with Sporting CP, but it was at Manchester United that he reached the pinnacle of his career and established himself as one of the best football players in the world. Cristiano Ronaldo is the only active player with the most goals scored on the international stage.
Here are some interesting facts about Cristiano Ronaldo you did not know:
• The fact that Cristiano Ronaldo's body fat percentage of under 10% makes him the ideal candidate for sprints and other athletic events.
• Ronaldo generates 5G of G-force with each jump, which is five times the force of a cheetah in full flight. It enables him to jump 7 cm higher than the typical NBA player, to heights of 44 cm from a standing start and 78 cm during a run-up.
• He is a regular blood donor. Ronaldo doesn't have tattoos and swore he would never smoke or drink alcohol since it would compromise his health and agility. His father, who was 52 when he passed away from alcoholism, likewise took this oath.
• Additionally, he has a charitable nature. Ronaldo participated in FIFA's "11 for Health" initiative to educate children about how to avoid diseases, including drug addiction, HIV, malaria, and obesity.
---
Conclusion
Cristiano Ronaldo has demonstrated time and time again during his illustrious career that he has an unwavering desire to succeed despite all obstacles, making him an inspiration to everyone who strives for perfection. Ronaldo's success in the biggest sport in the world has been largely attributed to his diligence, commitment, and self-confidence.
---
Author's Bio: Rebecca Martin
Expert Rebecca Martin offers her advice and tactics, which are always more likely to result in success. Additionally, follow her advice because doing so will bring you closer to your first soccer betting event victory. Gains are awaiting your arrival! Let's go!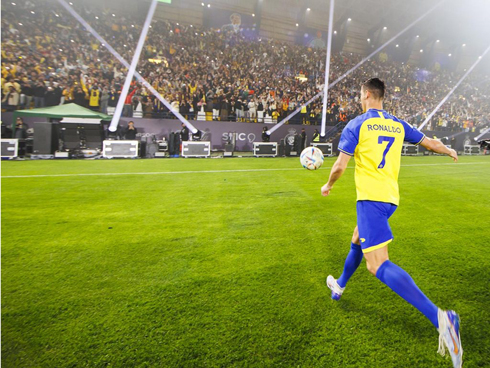 ---
Cristiano Ronaldo next game for Al-Nassr in the Saudi Pro League is on February 7, against Al Wahda. You can watch Al Wahda vs Al Nassr, Salernitana vs Juventus, Marseille vs PSG, Manchester United vs Leeds, Sunderland vs Fulham, and AC Milan vs Torino, all matches provided from our live football game pages.
Al-Nassr next game:
Al-Wahda vs Al Nassr kick-off time (09-02-2023):
Beijing (China) | UTC/GMT+8: 02:00
India (New Delhi) | UTC/GMT+5.30: 23:30
Saudi Arabia (Riyadh) | UTC/GMT+3: 20:30
Italy (Turin) | UTC/GMT+1: 18:30
Spain (Madrid) | UTC/GMT+1: 18:30
Portugal and England (Lisbon/London) | UTC/GMT+0: 17:30
Rio de Janeiro (Brazil) | UTC/GMT-3: 14:30
New York (United States) | UTC/GMT-5: 12:30
Los Angeles (United States) | UTC/GMT-8: 09:30
Sources: ronaldo7.net / talksport.com / usatoday.com