January 24, 2023
Cristiano Ronaldo and crypto: A powerhouse partnership that looks to the future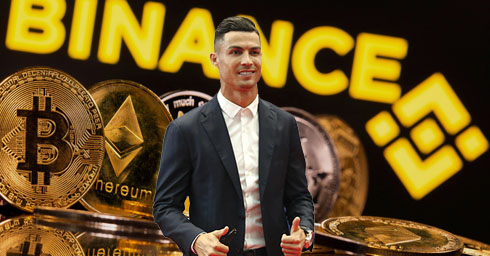 It didn't take long for Ronaldo to get involved in the crypto market and his partnership announcement with Binance was only the beginning... The Portuguese superstar is always interested in good investments and when it comes to crypto currencies, there's definitely a lot to explore...
When Cristiano Ronaldo announced a partnership with Binance towards the end of last year, excitement reached fever pitch. Pun intended. Perhaps only overshadowed by the news of his next club, Saudi Arabian giants Al-Nassr, his NFT collection sparked enormous interest when he put the link front and centre of his most-followed social media account. While celebrity endorsements of brands are certainly nothing new, is Cristiano Ronaldo's big bet on crypto an example of a sportsman with his finger very much on the pulse of a changing world? You can certainly make a compelling case...
Cristiano Ronaldo x Binance - The NFT collection:
---
Ronaldo's smarter choice
While football fans will continually debate the merits of the two icons, it's hard to argue that Ronaldo had the superior World Cup showing. Messi's Argentina lifted the coveted trophy, and their number 10 played a pivotal role in their success.
However, one arena where Cristiano has played an ace versus a dud hand is in the cryptosphere. With Binance, Ronaldo has secured a partnership with a powerhouse, the biggest crypto exchange in the world. A partnership where both parties benefit from each other's enormous power and influence. A partnership that sees Binance getting prime real estate on Ronaldo's Instagram bio, and Ronaldo getting prime real estate on Binance's marketplace for his NFT collection. A win-win. Read an independent review of Binance here.
However, Messi's deal with Bitget leaves one scratching their head. It's clear what Bitget get out of the deal, but aside from money it's hard to see how this benefits brand Messi. Bitget are still unlicensed and not highly regarded by knowledgeable folk in the crypto space. While athletes endorsing the pioneering industry is good and should be encouraged when its coming from a sincere belief in the technology, it raises important questions about due diligence around endorsements.
---
An unexpected swansong in the desert
It truly was a remarkable World Cup. Mired in controversy before it begun, it ended as one of the most beloved tournaments in perhaps 20 years. Crypto played a key role, with sponsorships pitch side for some of the industry's biggest brokers. And, there was an uptick in the usage of crypto casinos where fans bet Bitcoin on their predicted outcome or next goalscorer. Something they couldn't predict was the news that followed. Ronaldo wouldn't be signing for Sporting Lisbon, but instead heading to Saudi's Al-Nassr FC.
Ronaldo was never going to settle for a simple final chapter. While some have raised eyebrows over the move to Saudi's top football league – perhaps understandable given the significant drop in league quality – there's more to this than what happens on the pitch. This is a chance for the Portuguese powerhouse to create a new legacy in a different field.
As a brand ambassador and the biggest name to grace soccer leagues of the Middle East, Ronaldo will be pivotal in strengthening the Saudi World Cup bid for 2030. Moreover, he will provide the inspiration for children to embrace their own sporting ambitions. While breaking records for Real Madrid and winning league titles in England and Italy too are all fantastic achievements, his work in Europe – in his own words – is "done". This final chapter presents the opportunity to truly transcend the sport on a global level, in a way perhaps only really achieved by Pelé.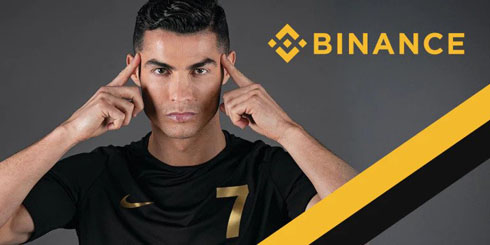 ---
Where next for Cristiano's crypto adventure?
Only time will tell regarding Ronaldo's NFT collection, but we would be surprised if it's not getting popular. Initially, it has at least been a success and one can only assume it will continue to flourish, especially as more and more of his fanbase become familiar with the crypto space and begin to participate. Interestingly, as developing countries have been more willing to adopt crypto as a viable payment method, was Cristiano thinking first and foremost of his fans in parts of the world outside his European home when making his decision?
Whatever the case, it's almost certain that neither crypto nor Ronaldo are going anywhere anytime soon. So, as the world continues to embrace Web3 and the next phase of the internet, you can be sure that forward-thinking athletes won't be far behind. Especially those that love embracing new challenges and conquering new arenas.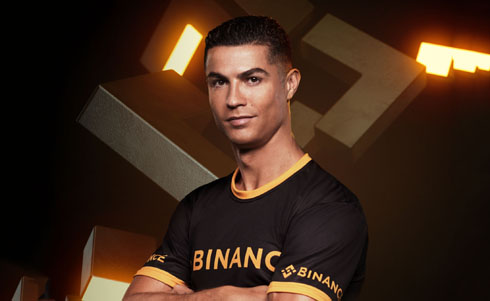 ---
Cristiano Ronaldo next game for Al-Nassr in the Saudi Super Cup is on January 26, against Al Ittihad. You can watch Al Ittihad vs Al Nassr, Real Madrid vs Atletico Madrid, Lazio vs Milan, Southampton vs Newcastle Utd, Manchester City vs Arsenal, and Bayern Munich vs Koln, all matches provided from our live streaming game pages.
Al-Nassr next game:
Al-Ittihad vs Al Nassr kick-off time (26-01-2023):
Beijing (China) | UTC/GMT+8: 02:00
India (New Delhi) | UTC/GMT+5.30: 23:30
Saudi Arabia (Riyadh) | UTC/GMT+3: 21:00
Italy (Turin) | UTC/GMT+1: 19:00
Spain (Madrid) | UTC/GMT+1: 19:00
Portugal and England (Lisbon/London) | UTC/GMT+0: 18:00
Rio de Janeiro (Brazil) | UTC/GMT-3: 15:00
New York (United States) | UTC/GMT-5: 13:00
Los Angeles (United States) | UTC/GMT-8: 10:00
Sources: ronaldo7.net / binance.com / time.com