January 4, 2023
Is Ronaldo's career in Europe finished?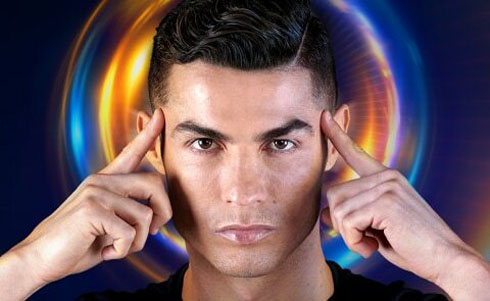 With Ronaldo's decision of moving to Saudi Arabia and signing for Al-Nassr, many football analysts and fans from all around the world are seriously questioning if we'll ever get to see Ronaldo playing again in the biggest stages in Europe...
Cristiano Ronaldo has been a top European player for the past 20 years. Apart from Lionel Messi, no other player has come close to achieving what he has. Some say he is the greatest footballer ever, while others argue it is Messi (an ongoing debate with no right or wrong answer). Big things were expected from Portugal and Ronaldo in this World Cup. Considering he is 37, this was to be his swansong. Things looked good till Ronaldo's interview with Piers Morgan was released. His off-field controversy with his now former club, Manchester United, seemed to have affected him and his Portuguese teammates...
Cristiano Ronaldo - "My work in Europe is done!":
---
Ronaldo betting gets everyone excited
Ronaldo's craze isn't just limited to the sport, but to the casino gaming market as well. Many of the top new online sports betting portals focus on games featuring football due to Ronaldo's popularity. The Football Champions Cup slot by NetEnt is one such example. This game was released just before the UEFA European Championship began in 2016. Ronaldo was at the height of his popularity, and this slot game prospered more than expected because Portugal went on to win the championship...
---
How did the World Cup pan out?
Portugal was drawn against reasonably easier opponents and was expected to make it through the group stages without too much difficulty. They made a strong start by defeating Ghana in their opening game and Uruguay in their second game.
Having already qualified for the round of 16, Portugal took it easy in their last game and was beaten 2-1 by South Korea. Everyone said that this game took the momentum away from Portugal, but they came back strong in their round of 16 games and thrashed Switzerland 6-1. However, Ronaldo's controversial off-field antics had taken over by now, and their quarterfinal against Morocco ended in a loss...
---
World Cup record
While things may not have gone his way in this World Cup, Ronaldo still scored in every World Cup he played in. That's five World Cups if anyone is keeping score. When Ronaldo scored against Ghana in the 2022 World Cup, his goal tally in the World Cup went up to eight goals in 22 games.
Ronaldo is the first footballer to achieve this feat, and he is only one goal behind legendary Portuguese player Eusébio, who scored nine goals for his country in World Cups.
Ronaldo's World Cup debut happened in 2006. Back then, legendary player Luis Figo was the Portuguese National Team captain. Ronaldo wore the number 17 shirt, and his debut game was against Angola. His first-ever World Cup goal was a penalty against Iran. He became the youngest Portuguese player to score a World Cup goal.
He was just 21 years and 132 days at the time. Although Ronaldo did not play the next game against Mexico, his biggest moment was in the quarterfinal against England. Many say he got Wayne Rooney sent off, which swung the game in Portugal's favour. Ronaldo eventually scored the winning penalty to take his team to the semi-finals.
Ronaldo captained the team in his next World Cup in 2010. He took over the legendary number 7 jersey from Luis Figo and has held on to it since then. However, a lot has changed since 2006. Ronaldo made a big move to Real Madrid and won the Champions League and the Ballon d'Or before and after the move.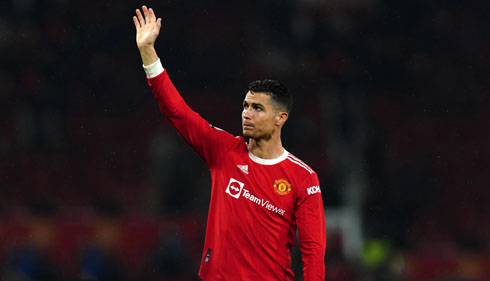 ---
What next? Al-Nassr!
Many say that this was Ronaldo's last major international tournament. Although the man himself hasn't commented much on his future, the more pressing issue has been Ronaldo's near future and his future club, which was revealed last week. Since Manchester United has terminated its contract with Ronaldo, there was a lot of speculation regarding his next club, which was over when Al Nassr announced the signing of the Portuguese superstar.
While many European giants like Chelsea and Bayern Munich were interested in him in the past, wages may have been an issue. Ronaldo is at a stage in his career where he may have prioritized a big money payout before his final bow.
---
Ronaldo has chosen Saudi Arabia and Al-Nassr
The list of suitors wasn't small and Ronaldo still had a few options on the table before making a decision. He was training at Real Madrid for a few days, but the scenario of a apotheotic return was never a realistic one. There was also a lot of speculation that Ronaldo could join Chelsea; however, the owner Todd Boehly never seemed very interested in following through with the signing of the Portuguese icon.
Although Ronaldo has claimed several times that he wanted to continue playing in the Champions League, the rumours that he may join Saudi Arabian team Al Nassr ended up being quite accurate. The deal made Ronaldo the best paid athlete in the world ($175 million a year).
---
A legacy that will always be remembered...
Even though Cristiano Ronaldo may not have had the best of World Cups, it doesn't take away from the fact that he is a proven match-winner at the highest level. Champions League or no Champions League, Ronaldo's name will go down in history as one of the greatest of his generation and he is now determined in proving his value in Saudi Arabia, in front of millions of fans.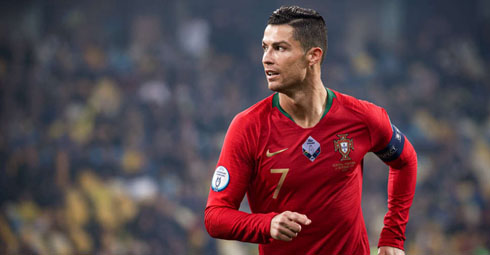 ---
Cristiano Ronaldo next game for Al-Nassr in the Saudi Professional League is on January 5, Al Tai. You can watch Al-Nassr vs Al Tai, Salernitana vs AC Milan, Intercity vs Barcelona, Crystal Palace vs Tottenham, Chelsea vs Manchester City, and Inter vs Napoli, all matches provided from our live soccer game pages.
Al-Nassr next game:
Al-Nassr vs Al Tai kick-off time (05-12-2022):
Beijing (China) | UTC/GMT+8: 23:00
India (New Delhi) | UTC/GMT+5.30: 20:30
Saudi Arabia (Riyadh) | UTC/GMT+3: 18:00
Italy (Turin) | UTC/GMT+1: 16:00
Spain (Madrid) | UTC/GMT+1: 16:00
Portugal and England (Lisbon/London) | UTC/GMT+0: 15:00
Rio de Janeiro (Brazil) | UTC/GMT-3: 12:00
New York (United States) | UTC/GMT-5: 10:00
Los Angeles (United States) | UTC/GMT-8: 07:00
Sources: ronaldo7.net / sportingnews.com / espn.in