December 19, 2022
Can Ronaldo be a top striker for at least 2 more seasons?
As we approach the end of the year, a lot of people make their wishes for what's coming and hope for the best. It won't be any different with Ronaldo, as the Portuguese players expects to forget 2022 and return to his best form in 2023...
Many people are wondering if this is the end of Cristiano Ronaldo. After a heartbreaking loss to Morocco at the World Cup in Qatar, Ronaldo was seen leaving the pitch in tears. Many people are willing to bet at arbitrage betting sites that this is the end for him. Sure, Ronaldo was seen in tears, but this is understandable, especially when you consider how much he loves playing for his country. But what is the future like for this successful and talented player? Sure, he is 37 years old and not many clubs are willing to gamble by signing him today. But those who want him in their team definitely know how good he is. Today, we are going to show you why Ronaldo can be one of the best strikers in Europe for at least two more seasons.
Cristiano Ronaldo - Regaining the confidence
---

He has The best work ethic
One of the things that made Ronaldo this successful is his work ethic. The man is usually first on the pitch for training and the last to leave. He is rather passionate when it comes to football, and it is safe to say that this passion is what kept him this good for so many seasons. But he does not only work hard on training; he works hard during matches, as well.
He gives his everything for the team, and the coaches love to see that. When he is not scoring goals, he tries to do whatever it takes for the team to win. If that means he has to go to his own box and defend, that is what he will do. Those are the traits of the best strikers.
---

He is a natural goalscorer
Sure, Ronaldo played most of his professional career as a wing or a wing forward, but because he is older and slower now, coaches usually give him the role of a striker.
In most cases with other wingers, this does not work. But Ronaldo is a natural goalscorer so coaches can put him in the striker position. He understands the game, which allows him to score many goals as a striker.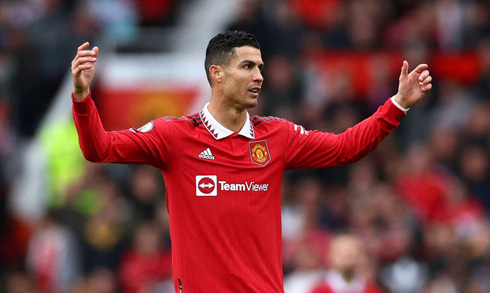 ---
He Is Not Prone To Injuries
One of the things that coaches love is when players are not prone to injuries. That means they can count on them whenever they need them. Ronaldo is one of the rare 37-year-old football players who are not prone to injuries. This is why he definitely has at least two good seasons as a striker.
These are some of the things that can make Ronaldo a prolific striker in the next two seasons. Do you believe the Portuguese superstar will turn things around in the next months?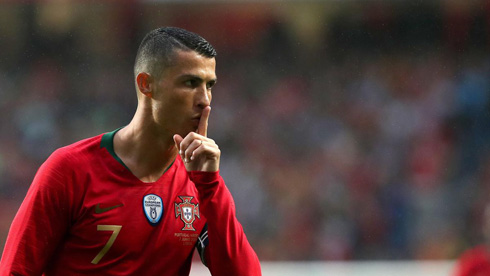 ---
Cristiano Ronaldo next game for Manchester United in the Premier League is on December 21, against Burnley. You can watch Man United vs Burnley, Croatia vs Morocco, Aston Villa vs Liverpool, Man City vs Liverpool, Arsenal vs West Ham, and Brentford vs Tottenham, all matches provided from our soccer live game pages.
Manchester United next game:
Man United vs Burnley kick-off time (21-12-2022):
Beijing (China) | UTC/GMT+8: 04:00
India (New Delhi) | UTC/GMT+5.30: 01:30
Italy (Turin) | UTC/GMT+1: 21:00
Spain (Madrid) | UTC/GMT+1: 21:00
Portugal and England (Lisbon/London) | UTC/GMT+0: 20:00
Rio de Janeiro (Brazil) | UTC/GMT-3: 17:00
New York (United States) | UTC/GMT-5: 15:00
Los Angeles (United States) | UTC/GMT-8: 12:00
Sources: ronaldo7.net / si.com / 90min.com