November 22, 2022
The era of Cristiano Ronaldo's misfortune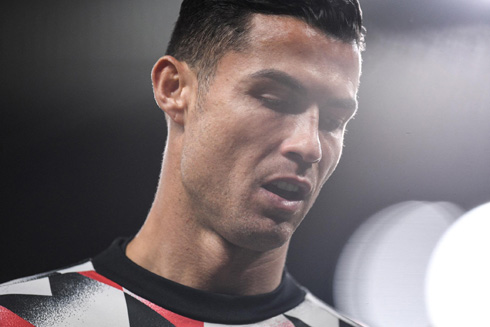 Ronaldo is preparing his World Cup debut knowing that his journey at Manchester United will most likely end in January. Nevertheless, the Portuguese superstar is trying to maintain the focus in the Portuguese National Team and everyone expects him to shine at the World Cup...
Cristiano Ronaldo and Manchester United fans' expectations have skyrocketed since the announcement of his return to the club in August 2021. Everyone expected him to be the hero who was bringing the club back to its former glory. Ronaldo has always been regarded as one of the best players in terms of both skill and passion. There is no giving up until the match is over, but everything has a limit. Despite his performance level in 2021-2022, where he scored a total amount of 24 goals in 39 matches, the Red Devils ended up succumbing to their own poison and failed to qualify to the UEFA Champions League.
Cristiano Ronaldo - Last chance for Portugal:
---

What happened to Manchester United's downfall?
Well, there's a lot to talk about, and the roots go way back. Manchester United's performance since Sir Alex Ferguson's retirement in 2013 has only worsened. They have never finished lower than 3rd place since 1991, but after being confronted with a harsh reality, they finished 7th in 2014.
Unsuccessful moments are bound to happen at every club, but the absence of one of the best managers is simply too much to handle. That's why, after a string of poor performances, Cristiano Ronaldo's second debut in Manchester United is such a game changer for United fans. But there's only so much one man can do.
Manchester United still failed in competitions, both domestic and European, and the team was trophyless. Ronaldo was reportedly upset with the club's performance and its lack of ambition, especially in such an important year with the World Cup on the horizon.
---

Did you know Ronaldo's hobby is gambling?
Ronaldo's gambling has been one of his hobbies for a long time now. He loves playing games during his spare time. But his love is far more than just a simple hobby, as he even promotes it in a big variety of advertising campaigns.
The game he loves to play the most is poker, but also other traditional gambling as well. And when we talk about casino or gambling platforms, Ufabet is one of the best online betting platforms available out there.
---

Ufabet - A world class online sports betting could partner with Ronaldo
Ufabet is a very famous online sport betting platform from Asia, who have been linked with a potential partnership with Ronaldo, scheduled for next year.
Many gambling experts believe Ronaldo would be the perfect match for a brand like ufabet, more than any other sports betting platform in the world. Ufabet is a trustworthy platform that has been popular for the last decades and has now over than 1,000,000 active members per day.
---

Who is Ufabet?
Ufabet is an online sport betting platform that originally started with only sports, then expanded to casino online and slot online. Ufabet has, by far, a superior reputation in all kinds of sports betting with reasonable betting odds.
The odds are absolutely excellent that Ufabet's members get the most profit out of any bet. Available in many countries, Ufabet's member access is made via website nowadays, but it is also easily launched from any mobile application, both available for iOS and Android.
---

Ufabet is the new generation of online sport betting
The platform is all automatically betting and withdrawing money via mobile banking that leave no mistakes and no delays, operating 24-7. To register all auto-transactions, an operator will take 30 seconds to connect the ufabet system to all your future transactions.
The system is available in all kinds of sports in Ufabet online sport betting platform including football, basketball, snooker, tennis, american football, hockey, badminton, boxing, etc.
Their service also supports ufabet members very well, it has the highest commission return compared to other sport betting platforms. Excellent betting odds, fastest services, world-class all-in-one platform, extremely easy interface and foundationally stable platform. The new era of sport betting is on your hand just by a click.
Low bet, high return with football-step-betting is one of the most popular tricks. The concept of football-step-betting is to bet more than 1 match. The odds will multiply and the return is highly attractive.
Ufabet starts the step-betting with only 2 bets and can be up to 10 bets. Step-betting is also popular in boxing. During the wait for your bet, Ufabet has a casino online which has live baccarat and sexy baccarat which Ronaldo likes to sneak in.
Similar to sports betting, Ufabet also returns the highest commission to its member that makes Ufabet give the best benefit over other platforms in the world.
---

3 reasons why Ronaldo choose ufabet
Firstly, as mentioned before, Ufabet returns the highest commission to members which is one of the best advantages in the sports betting area. Secondly, Ufabet also takes care of its members at heart. They devoted themselves to members' satisfactions. The standard is exceptional.
Last but not least, Ufabet is a decent online sport betting platform that partners up with all major betting in the world. It is a highly trustworthy platform worldwide.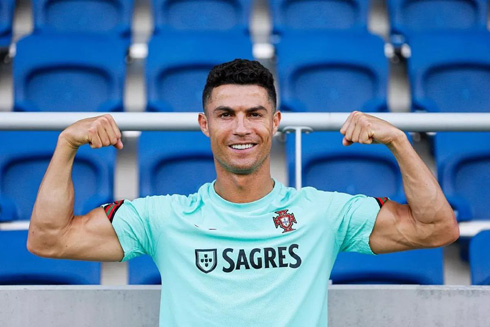 ---

The Breaking-Point Between Ronaldo and the Club
Tension started to brew in the relationship between Ronaldo and the club in many aspects, his homecoming also wasn't welcomed by all of his teammates.
It makes sense when someone who gives both their body and mind devoted to winning meets with people who lack the winning attitude from consecutive losing. It's hard to win when everyone sees a different picture.
But he's still performing to a high-standard, professionally handling it like a legend should. United sure improved, but it's not even close to its former glory.
After ending the season on a high note, Ronaldo communicated with the club that he wanted out. Apparently, United's Champions League absence was really critical for CR7 and he expected to leave the club during the summer transfer window.
Ronaldo eventually opened up about the situation with the club, revealing that the club forced him out, giving him no respect as a player. He feels angry, betrayed, and he's getting blamed for everything that has gone wrong at the club. This is the most difficult period of his professional career, shortly after losing his baby boy, on April 18 2022.
But like they say "Where there is good, there is bad". There are people from all around the world who still support him and admire him. Even rival fans, Liverpool fans, were showing support to him in the match following the tragedy. As Ronaldo fans, we will continue to support him in every step he takes.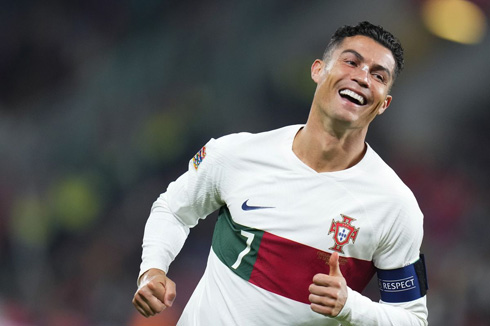 ---
Cristiano Ronaldo next game for Portugal in the World Cup is on November 24, against Ghana. You can watch Portugal vs Ghana, France vs Australia, Mexico vs Poland, Morocco vs Croatia, Argentina vs Saudi Arabia, and Denmark vs Tunisia, all matches provided from our soccer streaming game pages.
Portugal next game:
Portugal vs Ghana kick-off time (24-11-2022):
Beijing (China) | UTC/GMT+8: 22:00
India (New Delhi) | UTC/GMT+5.30: 21:30
Italy (Turin) | UTC/GMT+1: 17:00
Spain (Madrid) | UTC/GMT+1: 17:00
Portugal and England (Lisbon/London) | UTC/GMT+0: 16:00
Rio de Janeiro (Brazil) | UTC/GMT-3: 13:00
New York (United States) | UTC/GMT-5: 11:00
Los Angeles (United States) | UTC/GMT-8: 08:00
Sources: ronaldo7.net / eurosport.com / bbc.com