10.10.2021 » Why it's great to see Ronaldo return to Manchester United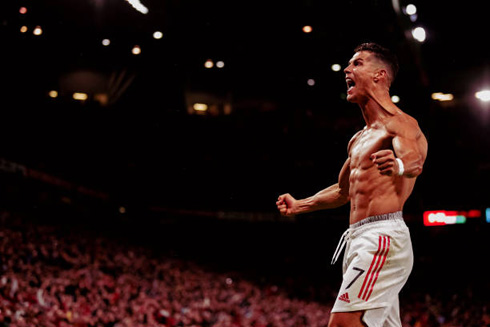 It was a long awaited return and Ronaldo didn't didn't let anyone judging by the numbers he delivered in his first few appearances for the club. It's going to be a long season, but everyone is exited to see Ronaldo wearing the red shirt in another adventure in England...
After many years, Cristiano Ronaldo has made his return to the Premier League and to his former club, Manchester United. This is a move that has excited many fans of the club, in addition to those who love him. It is an exciting time in football, and it will hopefully result in many amazing games and wins for the club overall. Ronaldo will not only bring a lot of quality to this Manchester United squad, as he will also lift the morale in a way no one else in the game is capable of. Will that be enough for the Red Devils to taste some silverware this season? Can Ronaldo lead his teammates to glory in England and in Europe?
Cristiano Ronaldo - The Restart:
---

Many Changes
This move comes off the back of an interesting transfer season. Many high-profile players moved around, and it should make the upcoming leagues fascinating to watch. Ronaldo was one of the biggest names being discussed by far, but he was not the only one in play.
The other big name being discussed was, of course, Messi. The Argentinian left Barcelona for PSG, despite the best efforts of some of the English clubs to get him to come to them. Had he decided to join a team like Chelsea, it would have meant that we would have seen Ronaldo and Messi regularly facing off. However, we shall just have to wait and see them meet up in matches in the Champions League.
---

Where he started
Ronaldo's impressive beginnings at Sporting led to a high-profile move to Manchester United. Under the guise and teachings of Sir Alex Ferguson, Ronaldo become a world-class winger. There have truly been few footballers who have been able to demonstrate a career of the same length and prestige.
Soccer's global importance – which sees it referenced in all sorts of entertainment media, recreated in online games at providers like Otto, and heavily marketed alongside global sponsors – has benefited from Ronaldo's own rise.
It is fantastic to see him return to the club that helped him to become a star. When he was given the number 7 shirt to wear, he was well aware that had previously been worn by the likes of George Best and David Beckham. His own legacy has added to the prestige of this number.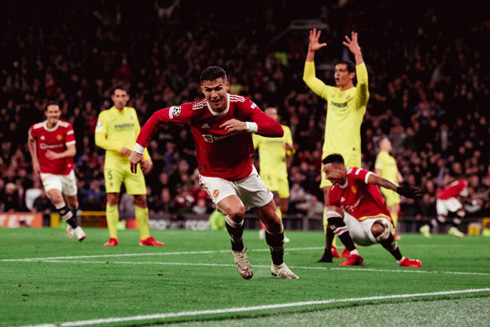 ---

Playing with Tomorrow's Greats
Ronaldo has been the inspiration for many of England's up-and-coming footballers. The next generation of talent grew up watching his games, either on the TV or at matches, and it must be a dream come true for the current squad to play alongside their hero. Manchester United has always been a team that nurtures the talent of UK players, especially those from the North of England, alongside attracting international talent like Ronaldo.
A picture emerged recently of a Jesse Lingard at a training session with Ronaldo. That the two are now on the same team must be a dream come true for Lingard, as can be seen from his celebratory tweets. For Ronaldo, it is a chance to play with players who must remind him of his younger self. This partnership is one that Manchester United will no doubt benefit from for years to come.
Ronaldo's return to Manchester United is one that many will no doubt celebrate. Everyone, fans of Man United or not, will no doubt be watching closely to see how he performs, especially on this team so filled with young and interesting talent.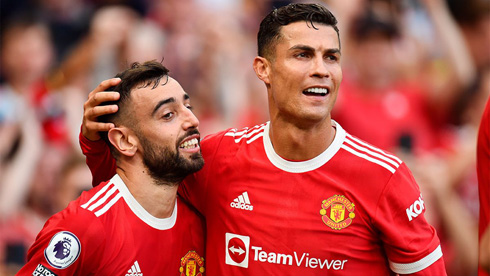 ---
Cristiano Ronaldo next game for Portugal is on October 9, against Qatar. You can watch Portugal vs Luxembourg, Brazil vs Uruguay, Argentina vs Peru, England vs Hungary, Denmark vs Austria, and Macedonia vs Germany, all matches provided from our soccer live game pages.
Portugal next game:
Portugal vs Luxembourg kick-off time (12-10-2021):
Beijing (China) | UTC/GMT+8: 02:45
Jakarta (Indonesia) | UTC/GMT+7: 01:45
India (New Delhi) | UTC/GMT+5.30: 00:15
Italy (Turin) | UTC/GMT+2: 20:45
Spain (Madrid) | UTC/GMT+2: 20:45
Portugal and England (Lisbon/London) | UTC/GMT+1: 19:45
Rio de Janeiro (Brazil) | UTC/GMT-3: 15:45
New York (United States) | UTC/GMT-4: 14:45
Los Angeles (United States) | UTC/GMT-7: 11:45
Sources: ronaldo7.net / skysports.com / manutd.com