November 14, 2022
The first steps of Ronaldo's long journey in football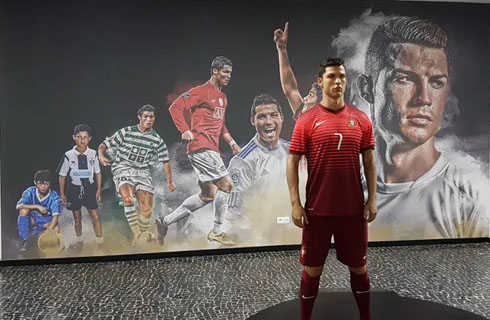 Once upon a time, a young boy filled with dreams started playing football in a remote island from Portugal, called Madeira Island. His incredible work rate, talent and determination took him to the top of the world and he's now an idol for millions of people.
The first question that comes to mind when you think about football legend Cristiano Ronaldo is probably, "when did he start playing football?". The fact of the matter is; Ronaldo has been on a football pitch since he was just three years old. The superstar began his career with Andorinha, and played there until 1997, before moving to Nacional, based in the Madeira Island. From there, Ronaldo went on to play for Sporting CP and with the Portuguese National Team, eventually establishing himself as one of the most beloved players in the world.
Cristiano Ronaldo - Demons:
---

Ronaldo started playing football at a very young age
Born in 1985 on the 18th of February. His full name is Cristiano Ronaldo dos Santos Aveiro. His father's name was José Dinis Aveiro and his mother's name is Maria Dolores dos Santos Aveiro. He also has two sisters, one named Elma and the other named Kátia. He started playing football at the age of 8, when his father brought him to a local club called Andorinha.
At a very young age, his talent became evident when he began training at Sporting Lisbon's youth academy. He is a Portuguese professional footballer and is regarded as one of the best players in the world. When he was 18 years old, he moved to English club Manchester United for a then-record transfer fee of £12 million. He quickly earned a place in the first team and easily became one of the fans' favorite. In 2009, he signed for Real Madrid for an estimated €94 million (£80M), making him one of the most expensive players ever; it is also Real Madrid's highest-ever transfer fee...
---

Ronaldo's relationship with his father
Ronaldo's father, José Dinis Aveiro, who was compelled to serve in the military, fought in an unpopular conflict to stop the Portuguese territory of Angola from gaining independence.
He and his fellow soldiers witnessed atrocities that left a psychological taint during the lost war. Aveiro returned to a different Portugal after 13 months in Africa, where he also fought in Mozambique. He was jobless in Madeira and had to rely on friends to buy him drinks at pubs.
Aveiro started working as a gardener and then added to his income by accepting the position of kit man for Andorinha, a team headquartered in the Santo António neighborhood of Funchal. It was his duty to scrub locker rooms and maintain the team uniforms. He literally became cleaner for his son's team.
---

Ronaldo played for several youth teams before joining the Portuguese national team
Ronaldo's early years in the sport were spent with a number of youth teams, including Nacional and Andorinha. He was later selected for the Portuguese national team, when he was already playing for Sporting CP. In 2003, he joined Manchester United and would only leave England in 2009, when he decided to sign for Real Madrid. In 2018, he joined Juventus and completed 3 seasons with the Italian, before returning to Manchester United.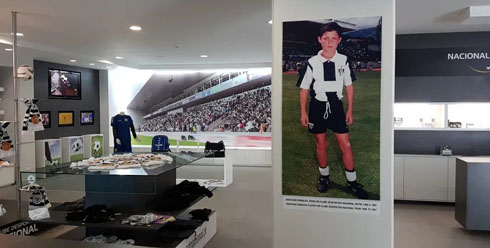 ---

Ronaldo endorsements
Ronaldo has many sponsorships that include Nike, and Toyota. His Nike lifetime deal is worth $1 billion. He also endorses several brands like Castrol, American Tourister, and Pepe Jeans. Among his numerous endorsements, have been several other casino businesses for instance casino.online. Other endorsements include Herbalife, Tag Heuer, and Clear shampoo, ZTE, Konami, Jacob and Co., Sportlobster, Emirates Airline, Abbott Laboratories, KFC, JBS Clothing, Samsung, Emporio Armani and Soccerade.
---

He has since become one of the most successful footballers in history
Ronaldo has since become one of the most successful footballers in history. He moved to English club Manchester United in 2003 and helped them win three Premier League titles, one FA Cup, and one UEFA Champions League title. His time there ended when he joined Real Madrid for £80 million pounds ($131 million) in 2009, where he won two La Liga titles, two UEFA Super Cups, and three FIFA Club World Cup.
He has won numerous trophies and he is the world record holder with 140 Champions League goals, and more than 800 goals in all senior competitons.
---

Other facts about Ronaldo
Cristiano Ronaldo threw a chair at a teacher at the age of 14, and was expelled from school. He was named after Ronald Reagan, a former President of the United States of America.
There's a Cristiano Ronaldo museum that opened in his hometown of Madeira, to honor his achievements. Ronaldo has one of the fastest free kicks, reaching speeds of up to 130 km/h.
He once paid $100,000 for a brain operation and treatments of a 10-month-old boy, who suffered from a rare condition.
---

Conclusion
Ronaldo is currently the highest goal scorer in the world, but his family is the most important part of his life. "I have millions and billions, but the most important thing is family," he said once. Ronaldo enjoys his spare time and has been reported to rarely watching football.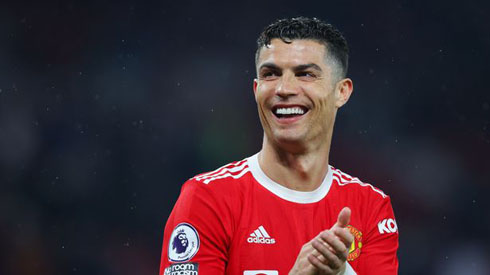 ---
Cristiano Ronaldo next game for Portugal in the World Cup is on November 24, against Ghana. You can watch Portugal vs Nigeria, Albania vs Italy, Jordan vs Spain, UAE vs Argentina, Qatar vs Ecuador, and Oman vs Germany, all matches provided from our football streaming game pages.
Portugal next game:
Portugal vs Nigeria kick-off time (17-11-2022):
Beijing (China) | UTC/GMT+8: 02:45
India (New Delhi) | UTC/GMT+5.30: 00:15
Italy (Turin) | UTC/GMT+1: 19:45
Spain (Madrid) | UTC/GMT+1: 19:45
Portugal and England (Lisbon/London) | UTC/GMT+0: 18:45
Rio de Janeiro (Brazil) | UTC/GMT-3: 15:45
New York (United States) | UTC/GMT-5: 13:45
Los Angeles (United States) | UTC/GMT-8: 10:45
Sources: ronaldo7.net / goal.com / bleacherreport.com