November 13, 2022
Ronaldo and gambling - How the football star is resting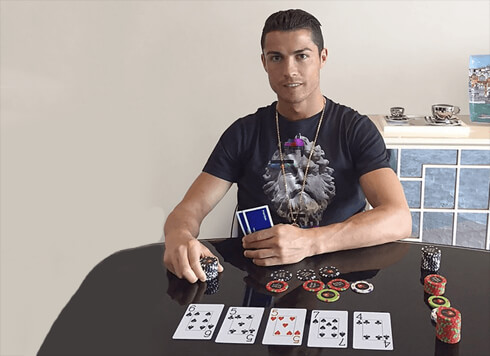 Everyone needs to find the right balance between work and rest. Cristiano Ronaldo values a lot the spare time he has available and it's no surprise to anyone that he often decides to uses it in entertaining activities such as poker or gambling...
There is no question that Cristiano Ronaldo is one of the most influential football players in the world. The Portuguese superstar is involved in many activities besides soccer, and one of his favorite pastimes is gambling. Let's talk more about Cristiano Ronaldo and his gambling habits and discuss which games he likes playing the most. You might find out something about your favorite sports person that you didn't know before!
Cristiano Ronaldo - Ready to the World Cup:
---

How do we know Cristiano Ronaldo is a gambler?
It has been known for quite some time that Ronaldo loves betting on casino games. He has been spotted numerous times in traditional gambling outlets over the years when he's not scoring goals in the Champions League. Ronaldo is often seen in advertisements for poker and other titles. He has also acted as a brand ambassador for casinos in the past, so it is very safe to say that he's a fan of the hobby.
All his favorite titles can be found in online casinos, too, making it possible for his fans to enjoy the same titles. To help you do that, we've added the reviews of the best online casino websites on our list where you can find everything from poker to slots. It is very easy on these platforms to claim a bonus and play a quick game to win some money, all from the comfort of your home. These are reputable and trustworthy online casinos that have a seal of approval from certain authorities.
---

Why is Ronaldo passionate about casino gaming?
There could be many reasons why anyone enjoys competing in a match of poker or roulette. Many people enjoy casino games because they take their minds off of everyday worries, and Cristiano Ronaldo could feel the same way. A high-profile football player like him is bound to be under immense amounts of pressure on a daily basis. So, the now Manchester United icon might end up playing cards to relax and unwind for some time.
Another reason for footballers like CR7 to gamble might be to socialize with others. He is known to be quite shy so taking part in a social activity like this would make sense in his case.
On top of all that, no one can deny that this is a very thrilling activity. Making that deposit, claiming that hefty bonus, wagering all the money, and then seeing a massive withdrawal getting processed are all things that anyone would feel exhilarated by. For a highly competitive sportsman like CR7, engaging in some high-stake matches is no surprise.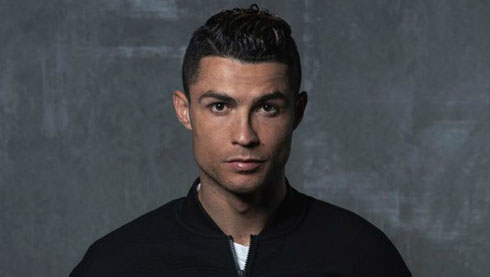 ---

Ronaldo's favorite casino games
CR7 is the face of many casino brands, which likely means that he has tried plenty of online casino titles. One of his favorite titles is poker. He is also a member of PokerStars which is one of the most popular platforms of its kind. Some people claim that he also likes playing roulette. Both roulette and poker are extremely famous titles. The former requires strategy while the latter mostly relies on luck.
For someone constantly training for sports, both offer different kinds of pastimes. There might be many other titles that he loves but these two are stated to be his most preferred.
---

Other hobbies of Cristiano Ronaldo
Betting isn't the only thing Cristiano Ronaldo enjoys in his free time. He trains regularly, of course, which is why people also bet on his upcoming moves and wonder what the odds of his next transfer are so they can track his progress and place their wagers. But if you thought Ronaldo only plays football and partakes in gambling, you'd be wrong. Here are a few other things he is openly known to have fun with:
Cars
Cars are one of his greatest passions. Staying true to his lifestyle, Ronaldo owns a bunch of expensive cars, like many other players. The models he has include Buggatis, Aston Martins, and Ferraris, among others. He is reported to drive a different model on a day-to-day basis, and who could really blame him? There are many other successful people like CR7 who have spent millions on luxury cars. Some don't even drive most of them and use them only as trophies.
Baseball and Cycling
Just because he's a footie player doesn't mean he can't like any other sport. Baseball and cycling are reported by the media to be his other preferences. He has been seen wearing baseball caps and has also thrown a ceremonial first pitch at a match between the Dodgers and the Yankees. While his reasons may be different, both of these are high-intensity activities that require hard work and strategic play to excel at. And knowing CR7, such activities are bound to interest him.
Music
Who doesn't like music? Just like gambling Cristiano Ronaldo also uses music to relax. He has mentioned Elton John, George Michael, and Phil Collins to be some of his favorite musicians. Other than these singers, he also listens to Alicia Keys and enjoys Brazilian music. As far as DJs go, Swedish House Mafia and Eric Prydz take the top spots for Ronaldo.
---

Wrapping up
Ronaldo might be one of the biggest names in the world of footie but his skills at gambling are not unknown to the world either. Enjoying some casino titles from time to time offers people a great way to take their minds off of everyday issues. A successful player like Ronaldo would need activities like this to achieve the same relaxation. If you're also a fan of this pastime, you can now be happy that you and your favorite sportsman have something in common!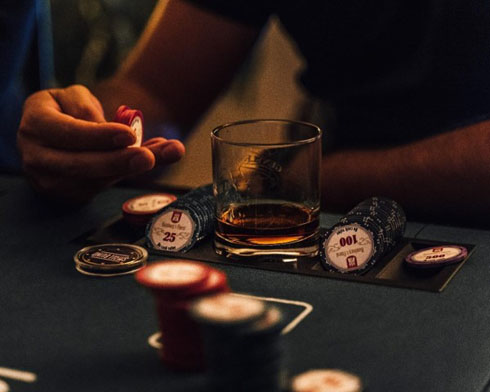 ---
Cristiano Ronaldo next game for Portugal in the World Cup is on November 24, against Ghana. You can watch Portugal vs Nigeria, Albania vs Italy, Jordan vs Spain, UAE vs Argentina, Qatar vs Ecuador, and Oman vs Germany, all matches provided from our live soccer game pages.
Portugal next game:
Portugal vs Nigeria kick-off time (17-11-2022):
Beijing (China) | UTC/GMT+8: 02:45
India (New Delhi) | UTC/GMT+5.30: 00:15
Italy (Turin) | UTC/GMT+1: 19:45
Spain (Madrid) | UTC/GMT+1: 19:45
Portugal and England (Lisbon/London) | UTC/GMT+0: 18:45
Rio de Janeiro (Brazil) | UTC/GMT-3: 15:45
New York (United States) | UTC/GMT-5: 13:45
Los Angeles (United States) | UTC/GMT-8: 10:45
Sources: ronaldo7.net / cnbc.com / thesun.co.uk