18.08.2022
Cristiano Ronaldo transfer betting odds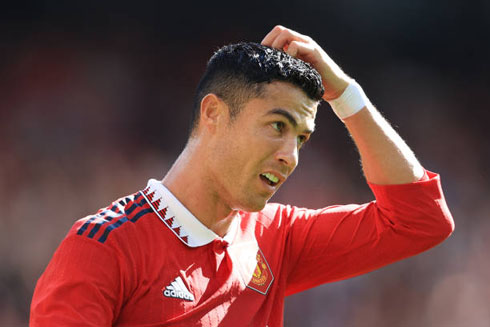 As the start of the new season campaign for the English Premier League draws close, several clubs are boosting their squad depth with transfers. The case of Man United and star player Cristiano Ronaldo seems the opposite. The five-time Ballon d'Or winner is looking for a move that could see him land in another top-flight European club.
Following strained talks with Man United's new manager, Erik ten Hag, Ronaldo may be on his way out. After spending most of the summer on "family reasons", he returned reluctantly for pre-season training. For fans seeking betting chances on the decorated forward, we bring you analysis for different clubs in the EPL, La Liga, and Sporting Lisbon. The portfolio for this striker is not a usual one. Cristiano Ronaldo became the first striker to win the Champions League titles for a record five times, the first during his first spell at Man United and four later at Real Madrid. His desire to clinch more UCL titles is a significant reason for the move. This is further instilled as Man United will be playing in the Europa League campaign for the 2022/2023 season. Jorge Mendes, his manager, is seriously searching for a new club, and the odds are not looking in his favor. However, the striker still has a year left on his contract, which expires on June 30, 2022.
Cristiano Ronaldo - Ready for 2022:
---

Latest Cristiano Ronaldo transfer odds
Tensions have been high in the Red Devils' camp following the 1-1 draw during the pre-season game against Rayo Vallecano. Erik ten Hag described the performance of Ronaldo and fellow teammates as unacceptable. However, the skipper only played the first 45 minutes of the game.
This new development has placed bets on the move chances for Ronaldo's next club in a mix-what situation, while there is a chance that he will remain a Red Devils player while Cristiano is still pushing for a move.
---

Cristiano Ronaldo to stay at Manchester United Odds: 4/9
As stated, Man Utd and manager ten Hag have insisted that the striker is not for sale until at least the end of his contract in 2023. With veteran striker Edinson Cavani already out, the coach is looking to Ronaldo to head the front attack. This comes mainly as Anthony Martial and Marcus Rashford have performed below expectations.
Ronaldo played as expected, netting 24 goals in 38 matches, which evidently helped to keep a struggling Man Utd team in the high table last season.
He also displayed excellently during the champions league campaign, with the highlight being the last-minute screamer against Villarreal in a bet that promises a 2-1-win comeback. The Portuguese national team's captain does not fit into the Man Utd's manager play style. While Erik ten Hag prefers the pressing style, Ronaldo is probably more fit for the counterstrike. Yet, nothing has changed, and the bet chances stand at 4/9, favoring the striker's presence in the Red Devils' camp. Those bettors who are ready to take those odds are welcome to do so. There are chances of making real money wins at several online casino Paysafe sites where you can find even more reliable odds. Besides them, there is the advantage of using Paysafecard which is considered one of the most convenient payment methods. Its speed and anonymity attract many users to these.
---

Sporting Lisbon Betting Odds: 3/1
Several sports news channels reported that Primeira Liga's Sporting Lisbon was seeking the striker's signature. It will be a return to his boyhood club, where he completed a £12.25m move to Man Utd in 2003 at the age of 16. The club had a terrific campaign last season, finishing second and securing a place in the Champions League.
A Cristiano Ronaldo transfer to Sporting Lisbon may be a dicey decision for the management and for the betting sphere. Chief, Ruben Amorim, commented that such a prolific signing might shake the club's financial balance. He was quoted as saying it could "change the dynamic" of the club.
In addition, the high wages demand every club should respect Ronaldo, even at 37 years old. Several analysts and football legends have repeatedly called out the sneer remarks towards the striker's resolve to move out. The club's highest earner makes £88,000 per week. So, a move for the striker means he will have to take a drastic pay cut. Currently, the bet chances of Sporting Lisbon signing Ronaldo are just at a paltry 3/1.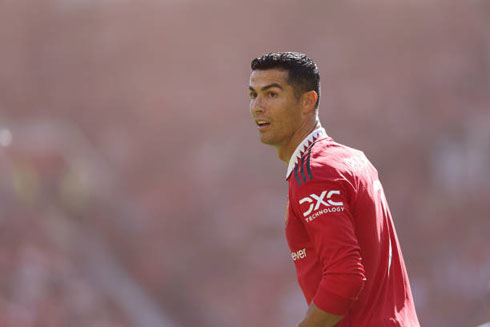 ---

Atletico Madrid Odds: 10/1
According to reports, Atletico Madrid also signaled interest in signing Ronaldo. Apparently, his skills will be required to level up with his Barcelona rivals. With Diego Simeone being at the helm of affairs since 2011, the La Liga side will also be competing in the Champions League this season. The club has also won the domestic title two times.
If the Cristiano Ronaldo move to Atletico goes through, he will be returning to a known league. His nine-year spell at Real Madrid has also given him two titles, and he will basically be moving back to his house in the La Finca Neighborhood, priced at £4.8m. Such a move may shake the club's finances, as they will have to offload a few players to accommodate Ronaldo's enormous wage demands.
Although the club betting odds are at 10/1, Atletico's fans have clearly registered their displeasure, with giant banners going up "CR7 NOT WELCOME" across the stadium's gates. Yet, Simeone has welcomed the possibility of working with the striker, especially with his recent failures to advance to the semi-final stages of the Champions League campaign.
---

Chelsea Betting Odds: 14/1
Ronaldo may also remain in the Premier League and move to a rival club in the coming weeks. Several sources have confirmed that Jorge Mendes met with Chelsea's new owner, Todd Boehly, looking to buff up the team. Head coach Thomas Tuchel is yet to add to his attacking options this season.
Many football analysts feel a Cristiano Ronaldo transfer to west London might be a good deal for both sides. To Ronaldo, a chance to play in the Champions League for 20 years in a row is possible. The experience and passion the striker brings to Chelsea will introduce an all-new face of attack for the side.
Following the departure of Romelu Lukaku and a potential move for Timo Werner, Chelsea will be left bare of attacking options. Ziyech could also be out of the picture, spelling more doom for the London side. Currently, the odds of Cristiano Ronaldo moving to west London stand at 14/1.
---

To Sum Up
At the moment, the future of Ronaldo seems to hang in the balance. With his return and involvement in the first two matches of the season, Man United may as well keep hopes high of listing him in their lineup for upcoming Premier League games. We believe the hopes of the elite striker leaving the Red Devils are low, and he may likely complete the tenure of his contract...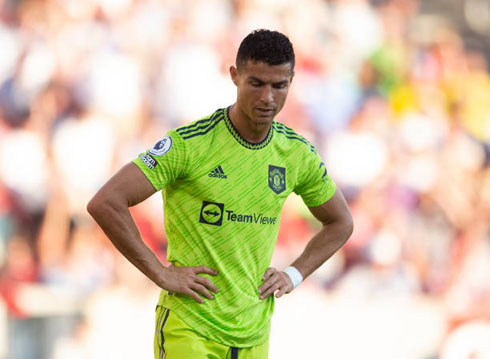 ---
Cristiano Ronaldo next game for Manchester United is on August 22, against Liverpool. You can watch Man United vs Liverpool, Sevilla vs Valladolid, Everton vs Nottingham Forest, Tottenham vs Wolves, Bournemouth vs Arsenal, and Inter vs Spezia, all matches provided from our football streaming game pages.
Manchester United next game:
Manchester United vs Liverpool kick-off time (22-08-2022):
Beijing (China) | UTC/GMT+8: 04:00
Jakarta (Indonesia) | UTC/GMT+7: 03:00
India (New Delhi) | UTC/GMT+5.30: 01:30
Italy (Turin) | UTC/GMT+2: 22:00
Spain (Madrid) | UTC/GMT+2: 21:00
Portugal and England (Lisbon/London) | UTC/GMT+1: 20:00
Rio de Janeiro (Brazil) | UTC/GMT-3: 16:00
New York (United States) | UTC/GMT-4: 15:00
Los Angeles (United States) | UTC/GMT-7: 12:00
Sources: ronaldo7.net / bbc.com / besoccer.com