24.08.2022 » Cristiano Ronaldo and the FIFA 2022 World Cup: What to expect?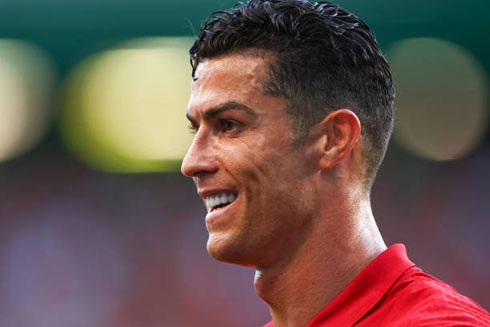 He may not be the oldest player to have ever been at a World Cup, but Ronaldo is preparing to participate in his fifth World Cup of his career and he's determined in having an important role with the Portuguese National Team...
Come November 2022, Manchester United's superstar, Cristiano Ronaldo, will be playing in his fifth FIFA World Cup, a record he will share with only five others, including his eternal rival, Lionel Messi, who now plays in France for Paris-Saint Germain. The already special tournament is going to be made more special with Ronaldo's participation and all eyes will be on Portugal to shock the world in this historic edition of the global showpiece. This article brings you information on Ronaldo's performances at past World Cups, as you prepare for your Portugal bets at the World Cup 2022.
Cristiano Ronaldo - One last shot: Qatar 2022 FIFA World Cup:
---

Ronaldo's World Cup appearances
Cristiano Ronaldo has played in the 2006, 2010, 2014 and 2018 World Cup editions. He became the captain of the Portugal national team before the 2010 World Cup, a position he has held since then.
The 37-year-old superstar broke onto the scene of the biggest tournament in football as a starry eyed kid in 2006, after finishing as Portugal's second highest goalscorer in the qualification phase. Portugal were eliminated in the semifinals, but he played a great tournament and was a candidate for the young player of the tournament award. However, FIFA gave the award to Germany's Lukas Podolski due to some infractions by Ronaldo during the tournament.
After assuming captaincy of the squad in 2008, he struggled in his first qualification as captain, almost failing to qualify for the 2010 World Cup. Although Portugal did not make it past the round of 16, Ronaldo had a much better tournament, earning the Man of the Match award for all three of Portugal's group stage games.
The 2014 World Cup saw a much more mature Cristiano Ronaldo, who had earned over 100 caps for Portugal at the time and had become the country's all-time leading goalscorer. And in similar fashion to the 2010 World Cup, Portugal had to qualify through the playoffs. Ronaldo, however, scored all the goals which helped them secure their place at Brazil 2014. He suffered a debilitating injury before the tournament, but went on to play regardless. Portugal were eliminated from the group stages.
By the time the 2018 World Cup came round, Ronaldo had broken a number of international goal-scoring records and was one of the most dangerous players in the World despite being on the wrong side of 30. He started the tournament with a bang, scoring a hat-trick against Spain to become the oldest player to score a hat-trick at a World Cup. However, he and Portugal were knocked out in the round of 16 by Uruguay, but his performances in the group stages earned him a spot in the team of the tournament.
---

What to expect from Ronaldo
The 2022 World Cup will see Cristiano Ronaldo at his weakest, owing to factors like age and match fitness. Another issue that could affect his participation at the tournament is Portugal's poor qualifiers' performance. They were forced to take on Turkey and then North Macedonia after faltering in the main qualifiers. The team will surely be rebuilt but Ronaldo is more than likely to be the heart of the team.
Therefore, barring an injury or last minute changes to the Portugal squad following their performance in the qualification stages and the playoffs, Ronaldo is still expected to lead the line for Portugal at the tournament.
He will also be going into the tournament as the record international goalscorer in official recorded football history. He will also be coming into the tournament as the only man with the opportunity to make history by scoring at five different World Cups.
This is surely going to spur Ronaldo to make this tournament a worthwhile one for himself, his fans and anyone who bets on him and Portugal during the World Cup 2022 with their favourite bookmaker.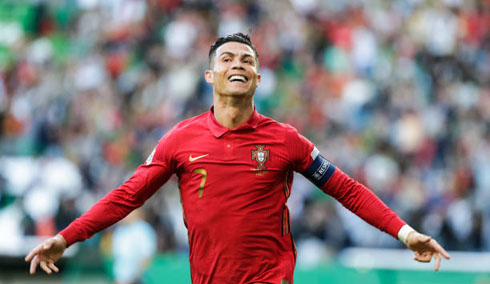 ---

What to expect from Portugal
Portugal, despite having Ronaldo, have always failed to make an impression in tournaments. Since his debut, the 2016 Euro tournament and the 2018/19 UEFA Nations League are the only tournaments they exerted their dominance. They also won both tournaments.
At World Cups, however, they have been below par, with only the 2006 World Cup - Ronaldo's debut tournament - being the only one of repute for the team. They possess brilliant players in the current set up who complement Ronaldo very well, but manager Fernando Santos has been unable to make them click.
Therefore, following the pattern of previous tournaments (Euro 2020 included), it is safe to bet on Portugal exiting Qatar 2022 at the quarter final stage. It is also safe to bet on Ronaldo finishing as their top scorer at the tournament.
---

Will it be Ronaldo's last World Cup?
Considering the fact that he will be 41 in 2026 when the World Cup will be held in USA, Canada and Mexico, it is safe to assume that Qatar 2022 will be Ronaldo's fifth and final appearance at the global showpiece.
However, when posed with this question during the playoffs for qualification to Qatar 2022, Ronaldo told journalists that he is in charge of his career and will play for as long as he feels like playing. Those comments could be interpreted as him looking forward to becoming one of the oldest players in World Cup history.
They are also a far cry from his comments in 2016 when he stated firmly that Qatar would be his last outing at the tournament with Portugal.
Therefore, it is even safer to leave it all up to Ronaldo to decide if we will see him at a record-breaking sixth World Cup in 2026.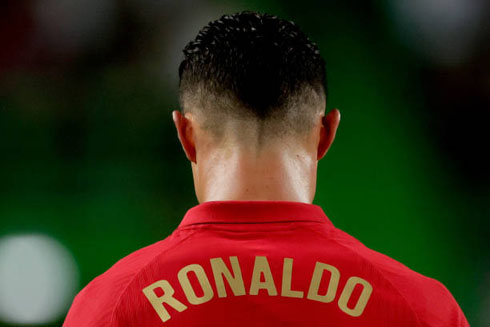 ---
Cristiano Ronaldo next game for Manchester United is on August 27, against Southampton. You can watch Southampton vs Manchester United, Chelsea vs Leicester City, Liverpool vs Bournemouth, Man City vs Crystal Palace, Arsenal vs Fulham, and PSV Eindhoven vs Rangers, all matches provided from our streaming live game pages.
Manchester United next game:
Southampton vs Man United kick-off time (27-08-2022):
Beijing (China) | UTC/GMT+8: 19:30
Jakarta (Indonesia) | UTC/GMT+7: 18:30
India (New Delhi) | UTC/GMT+5.30: 17:00
Italy (Turin) | UTC/GMT+2: 13:30
Spain (Madrid) | UTC/GMT+2: 13:30
Portugal and England (Lisbon/London) | UTC/GMT+1: 12:30
Rio de Janeiro (Brazil) | UTC/GMT-3: 08:30
New York (United States) | UTC/GMT-4: 07:30
Los Angeles (United States) | UTC/GMT-7: 04:30
Sources: ronaldo7.net / eurosport.com / bleacherreport.com