19.08.2022 » What will the season bring for Cristiano Ronaldo?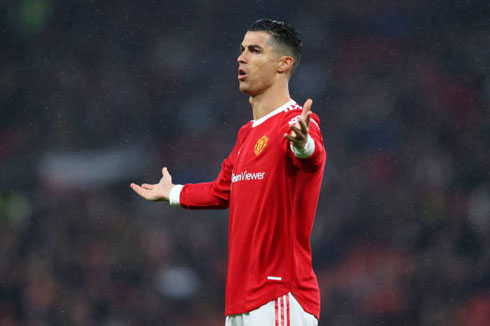 The novel goes on, as Ronaldo and United seem to be unable to clarify their future and at this point, no one knows where Ronaldo will be playing from September onwards. With only 12 days left before the transfer window closes, every second counts!
Is there ever a time when the footballing world isn't talking about Cristiano Ronaldo? He's been on everyone's lips for nearly twenty years, and even now, when he's entering the twilight years of his career, he still dominates discussions across the world. Last year, the big news was that Ronaldo was returning to Old Trafford and to his favorite club, Manchester United. This year, the conversation is about his immediate future. So what will the season bring for Ronaldo? Let's explore some of the options.
Cristiano Ronaldo - He still has it!:
---

Will he move?
The big news during the off-season was that Ronaldo had told Manchester United that he wanted to leave. That hasn't happened yet, but it's still a possibility. Chelsea, Sporting Lisbon, and Bayern Munich were all interested in signing the forward at one stage or another. Chelsea and Bayern let it be known that the forward wouldn't fit in with their plans, while the Lisbon club would struggle to afford his wages. There's still time for any team to make a bid, however. PSG could afford him — and give the world the Messi and Ronaldo partnership that so many fans want to see.
---

Most lkely: He'll stay
In truth, though, it's becoming more likely that Ronaldo will spend another year at Old Trafford. The striker may want to move on to new things, but there are only a handful of teams that could afford his sky-high wages, and none of them are in need of a Ronaldo-type striker at the moment. At some point, Ronaldo will have to accept that he's staying in Manchester. From there, there are multiple outcomes — one could be that he has a roaring final season; the other that it doesn't work out for the club or player.
---

Best case scenario
Though Ronaldo has been getting a lot of negative press recently, it's still important to remember one thing: it's still Cristiano Ronaldo. He may not be the same player he was several years ago, but he's still an outstanding player, and if Ten Hag can figure out how to use him, you have to imagine he'll continue to score goals. Indeed, if he commits himself to United this season, then there'll be a fair few people betting that he ends up winning the Golden Boot award. He was reasonably close to doing so last year, and that was in an exceptionally poor team. How many might he score in a team that plays well?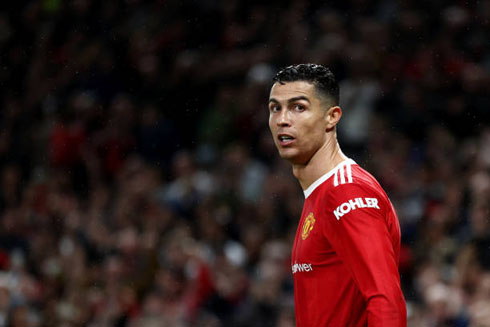 ---

Worst case scenario
So the best case scenario is that Ronaldo proves all his critics wrong and has a monster season. The worst-case scenario is that he shows the critics they were right after all. No one doubts that Ronaldo very much knows where the goal is, but there are questions surrounding his overall team contribution. Ten Hag's system demands that all players be continually on the move, and that's not something that Ronaldo does. He's a poacher and an opportunist. The absolute worst-case scenario is that he spends the season on the bench — or not even that — and that he only plays in cup competitions. You'd still back him to score, though!
---

The end result
It may or may not be another glorious year for Cristiano Ronaldo. However, there's one thing that isn't in doubt — his status as one of the best players to ever play football. Even if he failed to score even a single goal this year, once the dust is settled on his career, no one would remember it anyway. He's provided too many show-stopping moments down the years. Whether he stays at Old Trafford or moves abroad for one final payday, you can bet that people will be discussing Ronaldo for decades to come — even after he's hung up his boots, he'll continue to dominate conversations, just as he's always done.
---
Cristiano Ronaldo next game for Manchester United is on August 22, against Liverpool. You can watch Man United vs Liverpool, Sevilla vs Valladolid, Everton vs Nottingham Forest, Tottenham vs Wolves, Bournemouth vs Arsenal, and Inter Milan vs Spezia, all matches provided from our live streaming game pages.
Manchester United next game:
Manchester United vs Liverpool kick-off time (22-08-2022):
Beijing (China) | UTC/GMT+8: 00:30
Jakarta (Indonesia) | UTC/GMT+7: 23:30
India (New Delhi) | UTC/GMT+5.30: 22:00
Italy (Turin) | UTC/GMT+2: 18:30
Spain (Madrid) | UTC/GMT+2: 18:30
Portugal and England (Lisbon/London) | UTC/GMT+1: 17:30
Rio de Janeiro (Brazil) | UTC/GMT-3: 13:30
New York (United States) | UTC/GMT-4: 12:30
Los Angeles (United States) | UTC/GMT-7: 09:30
Sources: ronaldo7.net / theguardian.com / espn.com