12.01.2022 » Cristiano Ronaldo deserves to be called the Greatest of All Time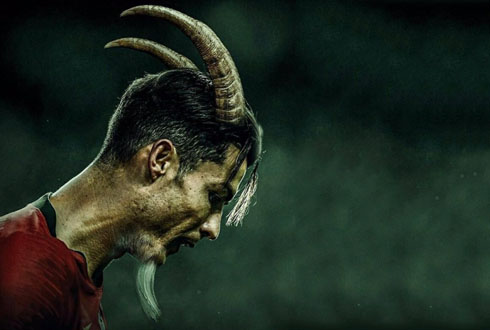 The discussion for the greatest of all time will always be more subjective than objective, but the truth is that there are multiple valid arguments to claim that Cristiano Ronaldo deserves to be considered one of the best playres this game has ever seen...
Cristiano Ronaldo has been one of the best players in football for roughly two decades now and after winning everything at both a personal and club level, no one can deny the Portuguese star deserves to at least be mentioned in the discussion for the greatest of all time. At the age of 36, Ronaldo still manages to make the difference for his club and wherever he has played he has left his mark. His first professional club was Sporting CP, but he only stayed in Portugal for a single year. In the summer of 2003, CR7 was signed by Sir Alex Ferguson and Manchester United and ended up building a true legacy at the club, winning several Premier League titles and one Champions League trophy. After 6 years spent in England, Ronaldo got transferred to Real Madrid to initiate a new successful chapter in his football career. In Spain, the Portuguese prodigy won several La Liga titles and many Champions League trophies as well...
Cristiano Ronaldo - Memorable moments:
---

Experimenting different leagues and clubs...
After a 9-year spell with Real Madrid, Ronaldo decided it was time for a change and decided to move on to a different country, a different league and a different club after all. In 2018, Ronaldo was signed by Juventus and proved his critics wrong once again, as he scored dozens of goals with extreme ease.
In 2021, Ronaldo once again moved to a different club, but this time he returned to a place and a club he knows very well, Manchester United. As expected, the 36-year old was welcomed as a true legend and he didn't lose time to show he still had plenty of capabilities to deliver what fans were expecting from him...
However, Ronaldo made sure his name would be remembered for many years not only for what he achieved at a club level, but also for what he accomplished for his nation and the Portuguese National Team in particular. In the end of 2021, the Portuguese legend managed to break the all-time scoring record, becoming the top scorer in all international competitions combined.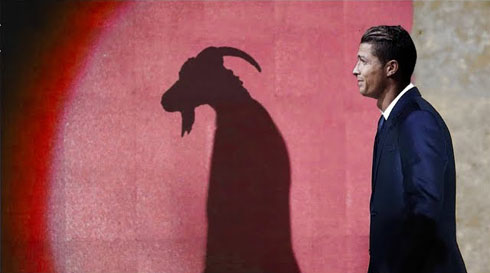 ---

The rivalry with Lionel Messi...
It's hard not to talk about Cristiano Ronaldo's football career and mention at least once his long time rival, Lionel Messi. The two have pushed each other to the limit when it comes to improve and perform at their best and for those who have had the chance to watch them both in their prime in La Liga, it's something no one will certainly forget in the decades to come...
The two players were already disputing the Ballon d'Or before Ronaldo moved to b and La Liga in 2009, but it was only then that things got more interesting for football fans, as the two ended up playing against each other more often. Nowadays and with the two superstars playing in different leagues and most likely already making plans for their retirements, the rivalry seems to have cooled down.
We've seen Ronaldo stating in many interviews that he truly believes in himself and that he always thinks he is the best player in the world. To be fair, there aren't many players who have been able to play at the top level for nearly two decades, much less to compete for the Ballon d'Or in almost every single year. What about you? Do you honestly think there was any other player who deserves to be called the greatest player of all time more than Cristiano Ronaldo?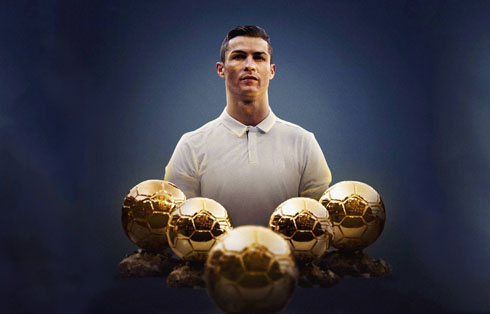 ---
Cristiano Ronaldo next game for Manchester United is on January 15, against Aston Villa. You can watch Aston Villa vs Manchester United, Inter vs Juventus, Barcelona vs Real Madrid, Liverpool vs Arsenal, Tottenham vs Chelsea, and Borussia Dortmund vs Freiburg, all matches provided from our streaming soccer game pages.
Manchester United next game:
Aston Villa vs Manchester United kick-off time (15-01-2022):
Beijing (China) | UTC/GMT+8: 00:30
Jakarta (Indonesia) | UTC/GMT+7: 23:30
India (New Delhi) | UTC/GMT+5.30: 22:00
Italy (Turin) | UTC/GMT+2: 18:30
Spain (Madrid) | UTC/GMT+2: 18:30
Portugal and England (Lisbon/London) | UTC/GMT+1: 17:30
Rio de Janeiro (Brazil) | UTC/GMT-3: 13:30
New York (United States) | UTC/GMT-4: 12:30
Los Angeles (United States) | UTC/GMT-7: 09:30
Sources: ronaldo7.net