01.08.2022 » Ronaldo in Atletico Madrid? Will it happen?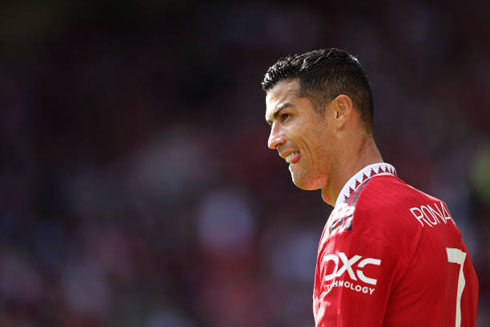 We've seen stranger things in football over the last years, but if Ronaldo ends up signing for Atletico Madrid in the upcoming weeks, that will definitely shock the football world. The Portuguese star, now aged 37, is still looking for a way out of Manchester...
Football players can be quite the characters which are why they have so many fans. They are known for their luxurious lifestyles and outrageous decisions. They make football more interesting and give it depth. With or without depth, football fans enjoy a good match. Football is one of the most popular sports in the world which is why it's covered by a variety of online sportsbooks. So, betters have loads of football betting offers to go over and pick from. The main thing about these sites is to enjoy them responsibly. Transfers are quite common in football and they are juicy news when it comes to superstars like Cristiano Ronaldo. The Portuguese player is currently at Manchester United and there has been a rumor that he will move to Atletico Madrid. But will this happen?
Ronaldo - Destroying Atletico:
---

The current situation and twist
As things currently stand, Ronaldo has 12 months left from his contract, but there are several reasons why he might not continue to play for the Red Devils. In addition to this, reputable sources said that there might be a move to Atletico Madrid and that both he and the club are considering the situation.
The reason for this rumor which is not entirely unfounded is because United hasn't been active lately. The team failed to qualify for the Champions League, which is a league that Ronaldo wanted to play in. United will be playing in the Europa League 2022/23. When it comes to the Premier League, United came in sixth place. All in all, Ronaldo's potential move to another team is evident considering not very successful transfer window for the Red Devils.
These are signs that United hasn't been doing well this season, and it's no wonder why Ronaldo is looking to leave. But Ronaldo is a quality player, which means he might have a high asking price. And he might get it if he made a permanent transfer to Atletico Madrid.
The twist to this rumor is the fact that Ronaldo has played for Real Madrid which is a rival to Atletico Madrid. If you consider this into the equation, it might not be a good idea for the management of Atletico to welcome Ronaldo with open arms.
Then there's another rumor connected to the possible transfer to Atletico Madrid. It is said that his wife is looking to return to Spain because she wants to live there. But this is an unlikely reason for Ronaldo to move to Atletico Madrid. It's in the loop, but there are better factors to consider.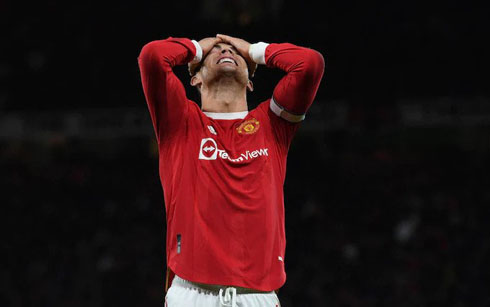 ---

What do fans say?
Ronaldo's fans will follow him everywhere and will cheer him on in every match. But Atletico Madrid fans are furious at this rumor and they have good reason to do so. As mentioned before, Ronaldo has played for Real Madrid and during his time there he denied entrance to Atletico to the Champions League in 2014 and 2016.
This is something that fans haven't taken lightly and they weren't afraid to voice their opinions on Twitter. They have said all sorts of things and have threatened to cancel their subscriptions to the team if Ronaldo joins it. Additionally, some have said that Ronaldo's value is in decline and he's only looking to boost his numbers before he retires.
Only time will tell if the fans get what they deserve or if the team will go on to sign a player like Ronaldo.
---

Conclusion
In conclusion, this is just a rumor, a consideration, and has yet to bear fruit. Atletico Madrid fans aren't happy to hear this, and the future will show if this rumor turns out to be true.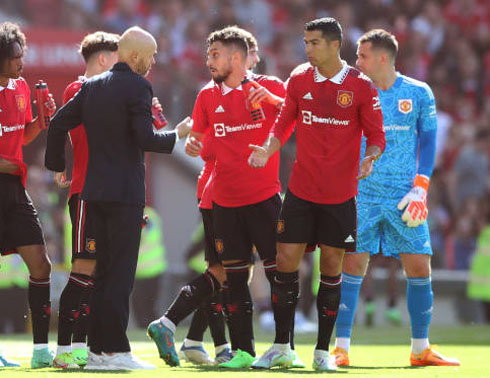 ---
Cristiano Ronaldo next game for Manchester United is on August 7, against Brighton. You can watch Manchester United vs Brighton, Real Madrid vs Eintracht, Juventus vs Atletico Madrid, Fulham vs Liverpool, Crystal Palace vs Arsenal, and Eintracht vs Bayern Munich, all matches provided from our soccer streaming game pages.
Manchester United next game:
Manchester United vs Brighton Hove Albion kick-off time (07-08-2022):
Beijing (China) | UTC/GMT+8: 21:00
Jakarta (Indonesia) | UTC/GMT+7: 20:00
India (New Delhi) | UTC/GMT+5.30: 18:30
Italy (Turin) | UTC/GMT+2: 15:00
Spain (Madrid) | UTC/GMT+2: 15:00
Portugal and England (Lisbon/London) | UTC/GMT+1: 14:00
Rio de Janeiro (Brazil) | UTC/GMT-3: 10:00
New York (United States) | UTC/GMT-4: 09:00
Los Angeles (United States) | UTC/GMT-7: 06:00
Sources: ronaldo7.net / marca.com / skysports.com