13.07.2022 » Manchester United transfer window not looking good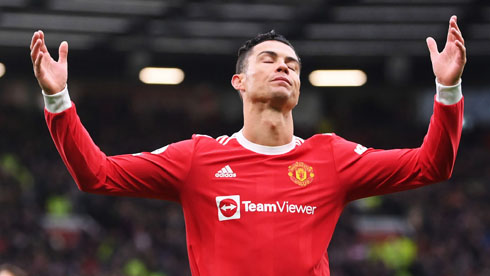 It's been quite disappointing to observe how Manchester United has been dealing with their signing targets this summer. The Red Devils have been one of the most inactive clubs in Europe so far and they've already lost several important players...
After Manchester United's disappointing 6th place finish in the Premier League 2021-22, their worst ever performance in the Premier League history in terms of points, new manager Erik ten Hag has a challenge on his hands. A quest to make the Red Devils match-ready for the upcoming season. As the team prepares for the first half of the season that kicks off in a few weeks, there is chatter around the transfer market as they look to bring in fresh faces. Last year's team would have been the most hated Manchester United outfit of all time - with the team only receiving boos from almost everyone that purchased Manchester United tickets. So what does Manchester United do? For the first time since Alex Ferguson, the team failed to make a signing in June. But, there is faith in the system, with several players linked to the club in the last few weeks. Here are the top market updates surrounding what Manchester United is looking for this summer.
Manchester United - First pre-season game under ten Hag's orders:
---

Christian Eriksen Signed
The second signing in the summer window was Christian Eriksen; the Denmark midfielder has confirmed his move to United and is set to undergo his medical.
The move took some time as Eriksen felt quite comfortable at Brentford, after signing with the side six months, to make his comeback after he collapsed on the field during the Euros. The incident shocked the entire footballing world, and everyone looked forward to seeing him play.
Eriksen's integration into Brentford affected their midfield, and he was pivotal in ensuring that the side remained in the Premier League in their first-ever appearance without relegation.
Earlier, Eriksen moved to Tottenham Hotspur in 2013 from Ajax and has had interactions with current manager Erik ten Hang, which made him eventually make a move to United.
---

Leandro Paredes - Rejected
According to Lequipe, the Reds showed interest in signing PSG's Leandro Paredes, but had to back off with the 35 million Euro asking price. Paredes was one of the players that PSG wanted to sell in the summer, but the French league winners wanted the right price.
The Argentinian, however, has two years to go in his contract, but he hasn't been a regular in the club as of late. Paredes signed for PSG in 2019 from Zenit St. Petersburg but could not cement his place at the club. Since 2019, he has made 113 appearances for the current Ligue 1 winners, but most of them have been from the bench.
Paredes would've been an ideal solution with a lacklustre midfield, but the asking price doesn't fit well with United's intentions. The report claims that United walking out of the discussions after the valuation was not what they expected.
It is uncertain for now whether they will return for negotiations.
---

Frenkie de Jong - Rejected
All the hype around Frenkie de Jong is officially over - the Barcelona star has zero intentions to be a Manchester United player this season. The de Jong deal was one that Manchester United pushed from day one, but it looks like De Jong is settled in Barcelona and does not want to step out.
In fact, according to reports, he has listed ten reasons for not wanting to play for Manchester United with current boss Erik ten Hang.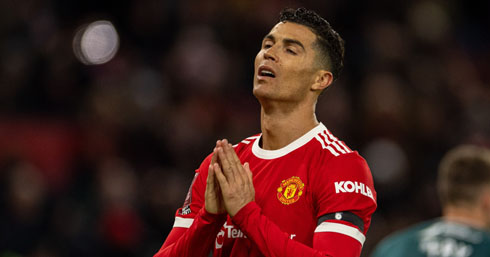 ---

The end of Pogba
Several million pounds later, the Paul Pogba experiment is over. After his contract ran out in June, Paul Pogba is now back at Juventus. This ends the club's long association with Paul Pogba, having first joined the club at 16.
As Pogba returned for his second stint in 2016, he was instrumental in United's Europa League win under José Mourinho. But since then, there has not been anything substantial from the Frenchman.
Despite the World Cup success, Pogba failed to prove a point in the Red jersey and eventually ended up on bad terms with the management. The last game he played in a Manchester United jersey was against Liverpool, but he had to leave the field due to an unfortunate knock, thus marking an end to his time with the United jersey.
As his contract ends, Pogba will return to Juventus to continue his football.
---

Marco Asensio to United?
Newcastle and United are in the race to sign the Real Madrid league winner as Erik ten Hag wants to set his priorities right for the rebuild. The Spanish international has 12 months in his contract, and Madrid has demanded 25 million Pounds for him.
However, according to reports, the Saudi-backed Newcastle are also in the race to sign the Spaniard. Other clubs in the fight are Arsenal, AC Milan and Liverpool.
According to Spanish news outlet AS, Asensio's future at Madrid remains balanced, and United has a chance of getting the player, provided they match the price tag.
---

Cristiano Ronaldo - sceptical about staying
Despite Cristiano Ronaldo stating that he wants to spend time with Manchester United next season, there are still reasons to believe that the football great might be on his way out.
Cristiano Ronaldo's sister posted a somewhat confusing message on Instagram about her brother's future, with the uncertainty at the club. At the same time, Chelsea is interested in a move on Ronaldo, as reports suggest.
Alongside these developments, there is also chatter that if Ronaldo does not have the right team and the signings made, he might be on his way out. The lack of Champions League football would also be something that he will be worried about since United failed to qualify with their 6th place finish. Ronaldo was the side's top goalscorer, and the side won every game that he scored.
The striker was not a part of the pre-season tour to Thailand and Australia as he cited 'family commitments' and is yet to report for pre-season training.
There's still time for anything to happen - only time will tell if Ronaldo will continue to be a Reds player.
---

Get on the hype train!
Manchester United is by far the biggest club in the Premier League in terms of fan following. With a worldwide audience, the times haven't been the best for the Red Devils in the last five years. In 2020-21, the side almost came close to a league title, but that reality was short-lived.
But, with Erik ten Hag in charge, it seems like there is a lot of new energy at the club. Hag was instrumental in changing Ajax and leading them to a Champions League semi-final. The fans have a lot of faith to make it to Old Trafford with Manchester United tickets.
Ticket sales have already started with the fixtures released. If you had the slightest idea of watching the Red Devils in action, now is the time to get your Manchester United tickets.
First, you could try the official website for tickets, but the chances are that most of the tickets will be sold out. But, you'll most certainly find the ticket of your choice in any trusted reseller platform without too much hassle.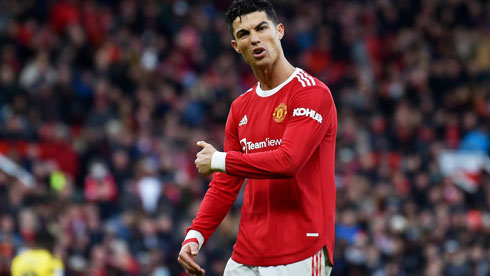 ---
Cristiano Ronaldo next game for Manchester United is on July 15, against Melbourne Victory. You can watch Melbourne Victory vs Manchester United, Real Madrid vs Barcelona, Olot vs Barça, Man City vs Club America, Everton vs Arsenal, and Kawasaki vs PSG, all matches provided from our live soccer game pages.
Manchester United next game:
Melbourne Victory vs Manchester United kick-off time (15-07-2022):
Beijing (China) | UTC/GMT+8: 03:10
Jakarta (Indonesia) | UTC/GMT+7: 02:10
India (New Delhi) | UTC/GMT+5.30: 00:40
Italy (Turin) | UTC/GMT+2: 21:10
Spain (Madrid) | UTC/GMT+2: 21:10
Portugal and England (Lisbon/London) | UTC/GMT+1: 20:10
Rio de Janeiro (Brazil) | UTC/GMT-3: 16:10
New York (United States) | UTC/GMT-4: 15:10
Los Angeles (United States) | UTC/GMT-7: 12:10
Sources: ronaldo7.net / espn.com / si.com