25.06.2022 » Ronaldo's best goals in different seasons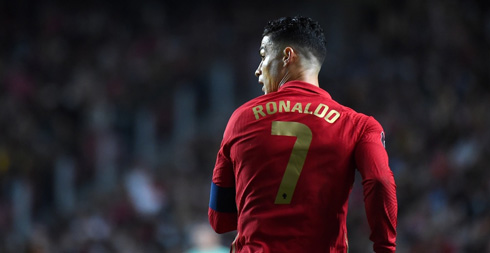 There hasn't been a single season where Ronaldo didn't leave his mark in the football history. The Portuguese legend has been breaking records year after year since he first stepped onto a football pitch and the best way to do that is by scoring goals on a very consistent basis...
Cristiano Ronaldo is an acclaimed striker, widely known as one of the greatest players ever to grace the football field. He has won many titles and scored numerous goals for both club and country. During his nearly two-decades-long career, he's carved out a niche as one of the best strikers. When he played at Real Madrid, he was crowned the top scorer in the history of the European Championships. The Portuguese captain has consistently displayed excellence at different clubs, including Manchester United, Real Madrid, and Juventus, since first joining the scene in the early 2000s at Sporting Lisbon. Despite falling on the less preferred side of 30 years, people still bet on him at Finlands netti-kasino.org since he has been consistently good. Ronaldo is currently a striker playing for Manchester United, where he first rose to stardom. While he might not be having the best season, his track record is one of the best of all time. Here is a breakdown of his best-goal seasons yet.
Cristiano Ronaldo - Top 10 goals for Manchester United:
---

The 2011/2012 season
2011/2012 was Cristiano's most prolific season after his 2014/2015 season. While playing at Real Madrid, he scored a total of 60 goals in 55 games. He also had 15 assists, and his overall goals per game ratio was 1.09. Some even argue that his 2011/2012 achievements overshadow any other in his career.
Throughout his campaign, he humiliated many defenders from opposing teams with his unstoppable pace and dazzling tricks. It was also during this season that Ronaldo scored a stunning seven hat-tricks! One of these was his remarkable treble against Atletico Madrid. While he has had many successful seasons, 2011/2012 is arguably his most memorable.
---

The 2016/2017 season
By the time the 2016/2017 season rolled by, Ronaldo had played for Real Madrid for some seasons, becoming a bona fide club legend. Out of the 46 games he played, he scored 42 goals and had 15 assists. His goal ratio stood at 0.91. At 31, he already had countless trophies under his belt from his time at the Los Blancos and Manchester United. He already had 3 Ballon d'Ors and was far from done.
During the 2016/17 season, he missed nine league games, yet he still scored 25 goals. He fell behind Messi and Suarez on the goal-scoring board, but his team still managed to secure the La Liga title after finishing 3 points ahead of Barcelona. A day after lifting the Spanish League title, Ronaldo scored a double, helping his team crush Juventus 4-1 in the Champions League final.
Cristiano was awarded his fourth Ballon d'Or for his efforts in the middle of his campaign. If that wasn't enough, he picked up this award for the fifth time at the end of 2017.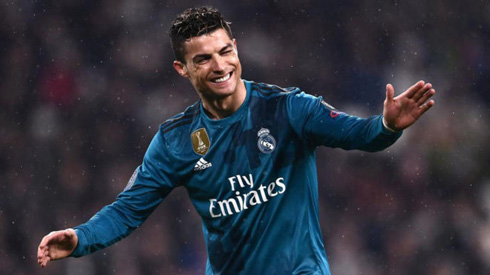 ---

The 2007/2008 season
Ronaldo's 2007/08 season was his breakthrough in the global football scene. He was still playing at Manchester United, where he had transferred from Sporting Lisbon in 2003. Almost immediately after his move, he started building a name for himself, but he still wasn't the star he is today. During the 2007/08 season, he played in 49 games, scoring 42 goals. He also had eight assists, and his per-game ratio stood at 0.86.
After such an impressive run, Cristiano became a fixture in global football, and this Portuguese prodigy became a star. While he had accumulated a neat 35 goals in his 129 appearances between the time he joined the club and the 2006/07 season, he wasn't regarded as a prolific goal scorer at the time.
Now fondly known as CR7, he netted 31 goals in his 34 Premier League appearances during this campaign. That put him seven goals ahead of the other two Golden Boot contenders that year, Fernando Torres and Emmanuel Adebayor. His was perhaps one of the best Golden Boot campaigns in the history of the EPL.
---

Conclusion
CR7 is one of the best strikers of all time. These three seasons are some of his best seasons. During his time now at Manchester United, he continues to put his foot forward. Another one of his good seasons was 2014/2015.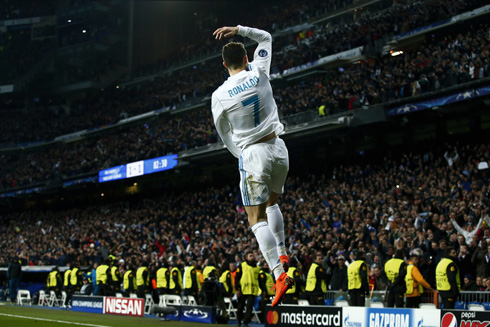 ---
Cristiano Ronaldo next game for Manchester United is on July 12, against Liverpool. You can watch Man United vs Liverpool, Real Madrid vs Barcelona, Olot vs Barça, Man City vs Club America, Everton vs Arsenal, and Kawasaki vs PSG, all matches provided from our streaming football game pages.
Manchester United next game:
Manchester United vs Liverpool kick-off time (12-07-2022):
Beijing (China) | UTC/GMT+8: 21:00
Jakarta (Indonesia) | UTC/GMT+7: 20:00
India (New Delhi) | UTC/GMT+5.30: 18:30
Italy (Turin) | UTC/GMT+2: 15:00
Spain (Madrid) | UTC/GMT+2: 15:00
Portugal and England (Lisbon/London) | UTC/GMT+1: 14:00
Rio de Janeiro (Brazil) | UTC/GMT-3: 10:00
New York (United States) | UTC/GMT-4: 09:00
Los Angeles (United States) | UTC/GMT-7: 06:00
Sources: ronaldo7.net / fifa.com / espn.com