17.03.2022 » Ronaldo's next move - The bookmakers' opinions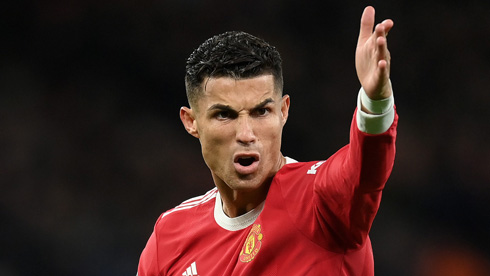 As we come closer to the end of the season and to the summer transfer window, rumors about Cristiano Ronaldo leaving Manchester and embracing a new challenge in his career also seem to intensify. What will be Ronaldo's next move according to some of the most popular bookmakers?
Cristiano Ronaldo's return to Manchester United has not been the fairytale for which we were so desperately hoping. Despite plenty of goals in the opening weeks of the season, United have had a difficult year and a top-six finish is by no means assured. Over recent weeks, there have been signs that Ronaldo's heart isn't in it, and both fans and team mates have been disappointed by his failure to remain with the team while he recovers from a hip injury. He is contracted to remain at Old Trafford until 2023 at least, but rumours abound that he will leave at the end of this season. We can speculate about his next move all we like, but when the bookmakers start getting involved, we know it is more than gossip. Let's find out what they are predicting.
Cristiano Ronaldo - All goals scored for Manchester United since his return:
---

PSG - The ultimate power couple?
If Ronaldo does decide to leave, it will take a club with deep pockets to buy him out of his United contract. That probably rules out the much-mooted idea of a return to Sporting Lisbon before he retires – at least for this year. PSG, however, is a team that knows how to flash the cash. They have already enlisted the services of Lionel Messi, and what football fan hasn't dreamed of seeing the two greatest forwards of our age playing side by side? Bookmakers think it's a real possibility and are quoting odds as short as 3/1.
---

Bayern rumours won't die down
Last year, social media was buzzing with rumours that Ronaldo was set to sign for Bayern Munich. Those stories are starting to gather momentum again, and there are reasons the move would appeal to Ronaldo. At this stage of his career, he doesn't want to be battling for a top six finish. Bayern have bossed the Bundesliga in recent seasons and will give him a realistic chance to compete for silverware in the Champions League. Bookmakers agree, and are offering 9/2 odds.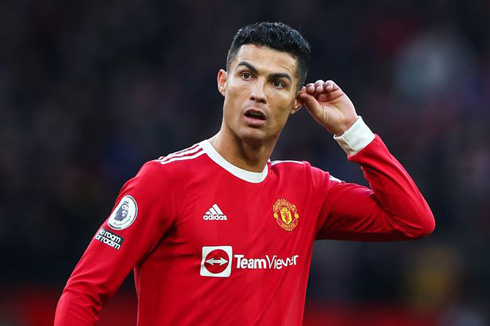 ---

Across the Atlantic?
Ronaldo is as big a star over the Atlantic as he is in Europe, so practically every soccer betting site in Canada and the US has been weighing in on the debate. Ronaldo and David Beckham have a lot of history, and Beckham has made it clear that he'd love to sign Ronaldo at Inter Miami. Bookmakers say there's a 12/1 chance of it happening this year, while a move to LA Galaxy, the destination of many a European superstar, is at 14/1.
Heading across the water for a couple of seasons of MLS has become almost a rite of passage for Europe's top players. Beckham was among the first, and the likes of Lampard, Henry, Drogba, Ibrahimovic and Rooney followed. At 37, Ronaldo might feel it's a case of now or never if he wants to make his mark.
Ultimately, much will depend on the final weeks of the Premier League and on who fills the vacant manager's position at Old Trafford, so watch this space.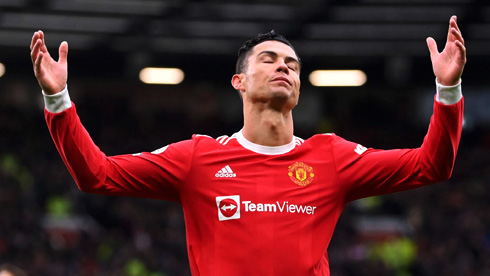 ---
Cristiano Ronaldo next game for Portugal is on March 24, against Turkey. You can watch Portugal vs Turkey, West Ham vs Sevilla, Galatasaray vs Barcelona, Everton vs Newcastle, Rennes vs Leicester City, and Bayer Leverkusen vs Atalanta, all matches provided from our football live game pages.
Portugal next game:
Portugal vs Turkey kick-off time (24-03-2022):
Beijing (China) | UTC/GMT+8: 03:45
Jakarta (Indonesia) | UTC/GMT+7: 02:45
India (New Delhi) | UTC/GMT+5.30: 01:15
Italy (Turin) | UTC/GMT+2: 21:45
Spain (Madrid) | UTC/GMT+2: 20:45
Portugal and England (Lisbon/London) | UTC/GMT+1: 19:45
Rio de Janeiro (Brazil) | UTC/GMT-3: 15:45
New York (United States) | UTC/GMT-4: 14:45
Los Angeles (United States) | UTC/GMT-7: 11:45
Sources: ronaldo7.net / bbc.com / independent.co.uk