08.02.2022 » Where will Ronaldo move after Manchester United?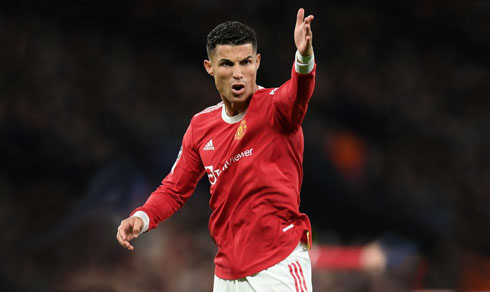 As Man United continues struggling this season and seeing their main objectives compromised, rumors about Ronaldo's departure at the end of the season have also started to come to surface. Is the Portuguese star planning to embrace a new challenge in his career next summer?
Cristiano Ronaldo perhaps did not realise quite what he was getting himself into when he agreed to re-join Man Utd, sending online odds makers into a frenzy in the process. At the time it was a move that took football fans and betting punters by surprise, especially seeing as it seemed like a step sideways from Juventus, rather than a full-on sea change like a mooted move to the MLS would have been. With United struggling to gain a foothold in the race for the fourth Champions League qualification spot and fans reserving their online betting deals for other more consistent Premier League sides, Ronaldo may get itchy feet in the summer and be tempted to move away from a club still struggling to find its identity post Alex Ferguson. But where might Ronaldo move? That's what we intend to explore further in the sections below.
Cristiano Ronaldo - Soon to be gone?:
---

PSG - Unlikely reunion with Messi
Let's face it, there are only a finite number of clubs in world football that can afford to pay Ronaldo's exorbitant wage bill, and one of those teams is PSG. The Parisian giants are going all out to win their maiden Champions League title and have also been trying to boost their international brand and image by signing iconic names like Messi and Ramos. Ronaldo would also fit the bill in that regard, because just imagine how many fans from around the world would tune in to watch Messi and Ronaldo in tandem.
The only thing that could hold such a deal back is that there may not be a dressing room big enough to fit the egos of Messi, Ronaldo, Ramos, and Mbappé. Such issues tend not to have bothered PSG top bods, and if a big enough offer comes then such a move should not be discounted. Ligue 1 defences will be waiting to see what happens with bated breath.
---

Serie A - Old hunting ground still holds opportunities
Ronaldo's stats in Serie A do not lie, with him having notched an incredible 81 goals in 98 appearances for the Old Lady. Despite these dizzying levels of goal scoring consistency, it was his lack of linkup play and tracking back that convinced Juve to offload the Portuguese to Man Utd.
With Juventus having just splashed the cash to sign Dušan Vlahović from Fiorentina, it is unlikely that Ronaldo will go back to his former Serie A hunting ground, but others in the league may well be open to him lighting up Italian football in their jersey. Both AC and Inter Milan could be interested in bolstering their attacking options, and even a team like Napoli could bring back memories of Maradona taking Serie A by storm.
---

Man City - Cross city switch
Another team that can most certainly afford Cristiano Ronaldo's sky-high wages are Man City. They say that in football if you want loyalty you're better off buying a dog than relying on footballers and managers, and it wouldn't beyond the realms of possibility for Ronaldo to make such a bold move.
The only sticking point here would be that Guardiola seemingly enjoys not having one standout star player in his squad, finding he obtains better team unity and cohesiveness as a result. It's hard to see Ronaldo fitting in to that sort of dynamic, but if it did happen Manchester derbies would seriously heat up.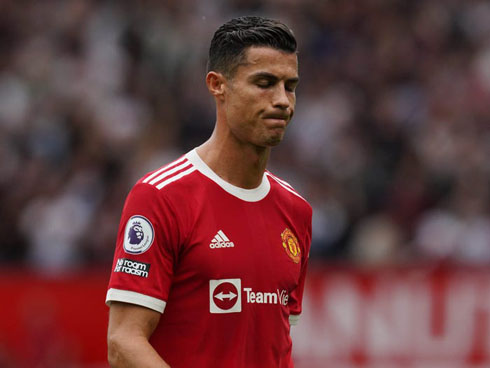 ---

Newcastle United - Even Ronaldo has a price
They say that everyone has a price, but it is unclear if any amount of money would convince Ronaldo to base himself in the freezing cold of the Northeast of England. The Toon's new owners have cash to burn, as they have already proven during the January transfer window, and they may just make Ronaldo's representatives a sneaky offer during the summer, just to see if he fancies being a big fish in a small pond on Tyneside.
He certainly will not be alone in receiving eyewatering offers from the boardrooms at St. James' Park and stranger things have happened in football than Ronaldo partnering Callum Wilson up front. Well, not many things have happened that are stranger than that, but at the end of the day, money talks, and Ronaldo has always been fond of a big pay check.
---

MLS - US Teams queuing up to sign him
Of course, one of the most logical moves for a past-his-prime Ronaldo to make is one that involves crossing the Atlantic, to give an exhibition in how the game is played to MLS fans and players alike. MLS teams have been reluctant to overly rely on ageing stars from Europe, many of whom treat the MLS like their final meal ticket. But Ronaldo is a different proposition and would probably have the same sort of success that Zlatan Ibrahimović did when he moved to the LA Galaxy.
It has long been mooted that David Beckham's Inter Miami will one day play host to Messi or Ronaldo, and as the latter player grows his global brand, a move to warmer climes could be just what the doctor ordered.
---

Real Madrid - Back to the Bernabeu
Of all the options on this list, Ronaldo returning to the Bernabéu is perhaps the most unlikely, not least because it would rub the likes of Karim Benzema up the wrong way, with the Frenchman having become the number 1 man in Madrid since CR7's departure. Add to that the fact that Madrid are highly likely to sign either Mbappé or Haaland this summer and it becomes clear that there is no longer a place for Ronaldo at his beloved Merengues.
That said, if both those moves fall through for Real or Benzema falls out with the Madrid hierarchy and jumps ship, just maybe a reunion with some of Ronaldo's old colleagues could be on the cards. Real Madrid fans should not hold their breaths, though.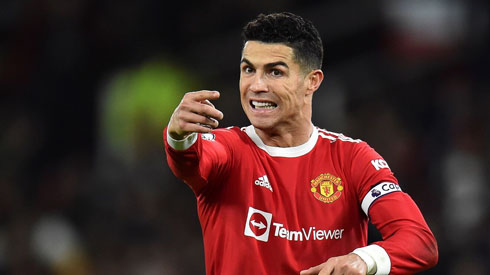 ---
Cristiano Ronaldo next game for Manchester United is on February 8, against Burnley. You can watch Burnley vs Manchester United, Newcastle vs Everton, Al Hilal vs Chelsea, Manchester City vs Brentford, Tottenham vs Southampton, and Inter vs AS Roma, all matches provided from our live soccer football game pages.
Manchester United next game:
Burnley vs Manchester United kick-off time (08-02-2022):
Beijing (China) | UTC/GMT+8: 03:00
Jakarta (Indonesia) | UTC/GMT+7: 02:00
India (New Delhi) | UTC/GMT+5.30: 00:30
Italy (Turin) | UTC/GMT+2: 21:00
Spain (Madrid) | UTC/GMT+2: 21:00
Portugal and England (Lisbon/London) | UTC/GMT+1: 20:00
Rio de Janeiro (Brazil) | UTC/GMT-3: 16:00
New York (United States) | UTC/GMT-4: 15:00
Los Angeles (United States) | UTC/GMT-7: 12:00
Sources: ronaldo7.net / independent.co.uk / thesun.co.uk