30.09.2021 » The life and career of Cristiano Ronaldo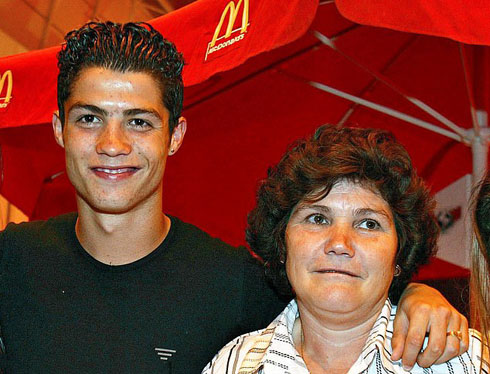 No one knows when Ronaldo is planning to finish his career, but we can all be sure that he already made and accomplished enough to be remembered as one of the greatest players in the history of the game...
As popular as he is, Cristiano Ronaldo is one of the most famous and top listed athlete globally. Every single football fan and those who visit suomalaiset nettikasinot across the globe, recognize him for his sensational touch on the ball, good runs, strong striking force and his goal celebration style that his fans roar along, producing a booming sound that reverberates throughout the stadium whenever he scores a goal. His celebrity life has aroused an in-depth digging about his private life as most curious fans would want to understand him better for who he is. A good number of his fans refer to him as the GOAT, while some call him CR7, a short form of Cristiano Ronaldo's jersey numbe 7. This permits dipper indulgement into the sportsman life as follows...
Cristiano Ronaldo - Motivation:
---

Family background
A genealogical study on Cristiano Ronaldo revealed some hidden facts about him that are contrary to the common public knowledge. As a Portuguese citizen his lineage was traced back to West African, Praia, the capital city of Cape Verde, implicating him as African descendant. Cristiano Ronaldo's grandparents relocated from Praia to Madeira, which is an Atlantic island in Portugal, in seek of a better life. His father, José Dinis Aveiro, is believed to have direct African ancestry; Maria Dolores and his husband always looked to protect their lastborn child and ensured he had a better life than his elder siblings. This almost spoiled him since he could get away unpunished, despite the mistake of using his elder siblings as an escape gate.
The nature of their accommodation suggested their financial position in the society; he had to share a room with his elder siblings Elma, Hugo and Katia, since they never had an extra room available. His mother contemplated abortion for fear of heavy burden of giving birth to an additional child. She constantly pursued the idea of abortion even after the doctors declined her call for abortion and sent her home to wait for delivery instead. She started taking warm alcohol to terminate the pregnancy and engaged in vigorous exercises, all that she ever wanted was to have miscarriage or stillbirth, but her effort was proved futile when Ronaldo was delivered healthy and well.
His father named his son, Cristiano Ronaldo, after his favourite movie star and politician, the former USA president Ronald Wilson Reagan, the 40th US president, won the election for his second term in office as the president of the US and hence the name Ronaldo.
---

Education and football journey
Unlike other children who have big dreams of employment after education, Ronaldo was as exception as he chose a completely different path. His passion was in football and he trained very hard to improve his skills and his speed. That eventually led him to a heart problem later in his early career path. While still playing for Sporting CP, the club requested for his parents to consent a delicate process to rectify his heart complications, which was successful upon surgery completion. Ronaldo pleaded with his mother to allow him to quit education and concentrate on football a few years later after he had a conflict with his teacher and threw a chair at her. Facing expulsion from school, his mother had no option but to accept it. At the early age of 8, he was signed by Andorinha. His father had to step in as kits man to keep a close eye on his son and to support his career. He later signed for Sporting CP at the age of 12, for a fee of 1500 euros. He went through a 3-day trial in Sporting CP and managed to stay at the club.
During his stay at Sporting, he had the chance to play against Manchester United in the pre-season. The Red Devils' players on the pitch noticed his amazing footwork and immediately recommended him to Sir. Alex Ferguson, the team's head coach. Ronaldo was then signed by Manchester United in the summer of 2003, for 12 million pounds.
At Manchester United, he earned his popular name CR7 when Sir Alex Ferguson handed him the jersey number 7. He requested the number 28, since it was the jersey he had been using in Sporting, but he was handed the number 7 instead. Cristiano built his career around very successful and competent players like Wayne Rooney; Ronaldo lost his supportive father due to liver failure after battling alcoholism, but this did not stop him from becoming who he wanted to be. Instead, he doubled his effort to make his father pround. A few years later, he received a transfer call to join Real Madrid after playing for Manchester United. At Real Madrid, he won titles consecutively and lots of trophies to his name. In total he now has 5 Ballon dOr awards, 4 European Golden shoes, 32 trophies to his name including 1 UEFA European Championship, 1 UEFA National League, among others. He has always been the main attraction throughout his football career, in Real Madrid, Juventus, and Manchester United.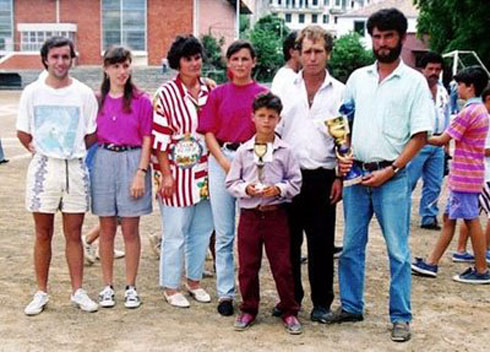 ---

Dating and marriage
Ronaldo's rise to fame came with a lot of public exposure. It's a well known public fact that Cristiano Ronaldo had multiple girlfriends during his early career, including the famous American socialite Kim Kardashian, Paris Hilton, among others. He is said to have met his current girlfriend Georgina Rodriguez during his visit at a Gucci shop, where she was working as a shop attendant. The Spanish lady, together with his sportsman boyfriend, are now raising four children and rumors suggest that a marriage could be on the horizon.
---

Conclusion
Cristiano Ronaldo Dos Santos Aveiro is an outstanding athlete with an incredible record in his profession, an epitome of success and a self-made billionaire from a humble beginning. He climbed the heights of greatness through determination and strong ambition. Believing is winning!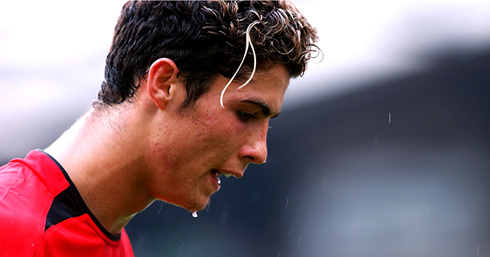 ---
Cristiano Ronaldo next game for Manchester United is on October 2, against Everton. You can watch Manchester United vs Everton, Zorya vs AS Roma, Legia vs Leicester City, Celtic vs Bayer Leverkusen, Tottenham vs Mura, and Marseille vs Galatasaray, all matches provided from our football streaming game pages.
Man United next game:
Manchester United vs Everton kick-off time (02-10-2021):
Beijing (China) | UTC/GMT+8: 21:30
Jakarta (Indonesia) | UTC/GMT+7: 20:30
India (New Delhi) | UTC/GMT+5.30: 19:00
Italy (Turin) | UTC/GMT+2: 13:30
Spain (Madrid) | UTC/GMT+2: 13:30
Portugal and England (Lisbon/London) | UTC/GMT+1: 12:30
Rio de Janeiro (Brazil) | UTC/GMT-3: 08:30
New York (United States) | UTC/GMT-4: 07:30
Los Angeles (United States) | UTC/GMT-7: 04:30
Sources: ronaldo7.net / goal.com / gucci.com