22.03.2021 » Who would you bet for Ronaldo's next club?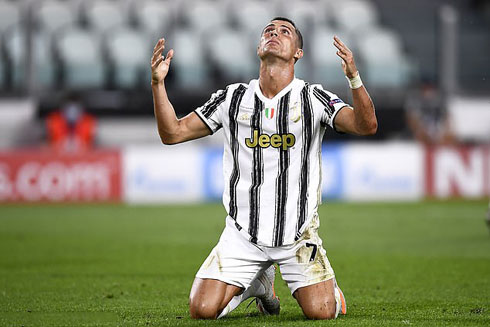 Cristiano Ronaldo's adventure in Italian soil could be close to an ending, as the Portuguese star approaches is roughly one year away from seeing his contract run out. Not only that, but the chemistry between the club and the players also seems to have had better days...
Cristiano Ronaldo is one of the greatest football players the world has ever seen and he can afford to choose the next club according to his own preferences and personal interests. While it is true that the man is 36 already, it doesn't stop Ronaldo from being the most ferocious striker in the game. This also means that many clubs are still interested in hiring Cristiano and strengthening their squads with the greatest talent of the generation. But where can he go from Juventus? Who would you bet for Ronaldo's next club? You can probably think of a few names already because only the richest and most popular clubs can afford to hire Ronaldo. After all, he was and still is a genuine marketing gem and the acquisition will pay off almost instantly. But who are the frontrunners? Who will Cristiano end up with? Let's delve deeper into the subject and search for the most promising answers!
Cristiano Ronaldo - Hat-tricks that shocked the World:
---
Will he stay in Turin?
Before we begin the auction, we need to remind you that Ronaldo is still a member of Juventus. Although it looks like he is going to switch teams soon, we need to be fair to his current club and examine the odds of watching Ronaldo in Turin for another season.
Why would he stay in Italy? The answer is obvious – Cristiano is not a person who gives up easily and he might want to try once again to win the Champions League with Juventus. Cristiano is like a human version of an instant withdrawal casino – he delivers as soon as activated. But if he leaves Juventus this summer, most people and football fans will consider his Italian adventure to be a disappointment.
---
Real Madrid is a reasonable solution
Cristiano Ronaldo spent the finest years of his career in Real Madrid, where he had won four Champions League trophies – among others. He is also the leader of the club's all-time scorers list with a staggering 451 goals in 438 matches.
Nine years at Real Madrid made Cristiano one of the best football players of the third millennium, which is a good reason to come back and try to win more trophies. If you know that Zinedine Zidane is still coaching Real Madrid, you shouldn't be surprised to see Ronaldo in the famous white jersey once again.
---
Manchester United is waiting in line
The club that made Ronaldo truly famous is Manchester United. He spent six very successful years in Manchester, but the season we admire the most is 2007/08 when Ronaldo scored 42 goals and led the Red Devils to the Champions League trophy.
The fact that Cristiano became a true superstar in Manchester United makes us believe that he might as well return to the crime scene to once again dominate the pitches of England. After all, it's not a secret that fans would love to see the Portuguese in their team again, while Ronaldo mentioned the idea of returning to Manchester at least a couple of times.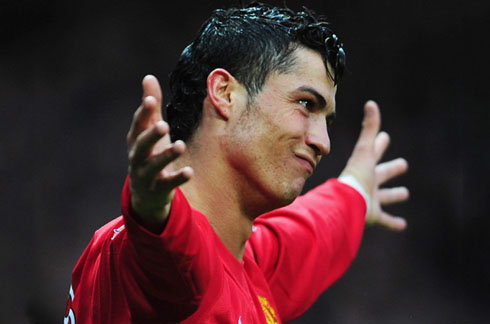 ---
Sporting Lisbon is Ronaldo's home
Sporting Lisbon can hardly compete with other teams on the list in terms of popularity and budget, but the club has a substantial advantage on its side. Namely, Ronaldo's career took off in Lisbon as Sir Alex Ferguson first noticed the man in his home country, Portugal. The odds of Cristiano going back to Lisbon are not too high, but it wouldn't be fair to leave Sporting out of the discussion for the time being.
---
PSG is always an option
Who makes the wealthiest team in modern football? The competition is fierce, but the winner is clearly Paris Saint-Germain (PSG). France is home to a superstar-packed PSG, a club proud of its football ambitions and business results.
It makes an ideal environment for Ronaldo because he is one of the rare players who could actually make PSG a stronger group of footballers. Besides that, their marketing strategies pretty much coincide as both sides treat the sport as their way of achieving mind-boggling financial results.
But is it really enough to attract Cristiano to Paris? We don't think so.
---
How about the US?
Finally, Ronaldo might as well end up in the US. According to his Portuguese friend Nani, Ronaldo once stated that he could finish his career across the Atlantic. If this turns out to be true, the only reasonable assumption would be to see Cristiano playing for the LA Galaxy. After all, it's a club that has a long history of recruiting international football stars such as David Beckham and Zlatan Ibrahimovic.
---
The bottom line
Cristiano Ronaldo is by far the most attractive player on the football market in 2021 because he is still one of the best players and also a huge brand with enormous marketing potential. In other words, only a handful of teams can afford to hire the 36-year old Portuguese – Real Madrid, Manchester United, PSG, and a couple of American teams.
Our best guess is that Ronaldo will make the full circle and go back to where his superstar career actually began – Manchester United. Perhaps we are being a bit biased here, but we would definitely love to see Cristiano playing in the Red Devils' jersey at least for one more year.
In our opinion, all other options seem highly unlikely. What do you think?
---
// AUTHOR BIO
Judy Nelson is a football fan and a blogger who writes about the latest soccer trends. She is also interested in topics like new technologies, online casino apps, and cryptocurrencies. Apart from writing, Judy loves watching Premier League matches and traveling all over the world.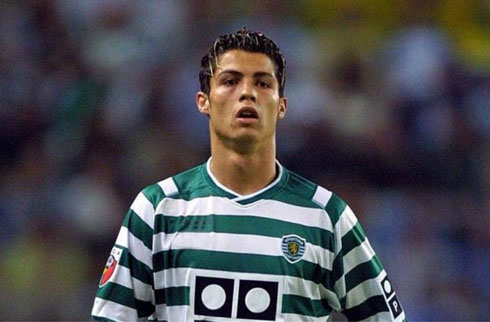 ---
Cristiano Ronaldo next game for Juventus in the Serie A is on March 21, against Benevento. You can watch Juventus vs Benevento, Fiorentina vs AC Milan, Real Sociedad vs Barcelona, Leicester City vs Man United, West Ham vs Arsenal, and Chelsea vs Southampton, all matches provided from our live streaming game pages.
Juventus next game:
Juventus vs Benevento kick-off time (21-03-2021):
Beijing (China) | UTC/GMT+7: 21:00
Jakarta (Indonesia) | UTC/GMT+6: 20:00
India (New Delhi) | UTC/GMT+4.30: 18:30
Italy (Turin) | UTC/GMT+1: 15:00
Spain (Madrid) | UTC/GMT+1: 15:00
Portugal and England (Lisbon/London) | UTC/GMT+0: 14:00
Rio de Janeiro (Brazil) | UTC/GMT-4: 10:00
New York (United States) | UTC/GMT-5: 09:00
Los Angeles (United States) | UTC/GMT-8: 06:00
Sources: ronaldo7.net / besoccer.com / insider.com