25.02.2021 » 5 reasons why Ronaldo is the best football player of our generation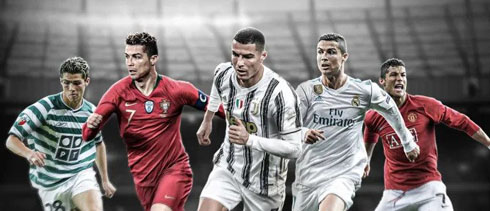 Cristiano Ronaldo has been breaking records season after season pretty much since he started his professional career. He was won it all in England, Spain and he's now trying to cement his legacy in Italy as well...

Not many people get to achieve all of their dreams by the age of 35. Most of us settle with finding a job or raising a family. Unless you're Cristiano Ronaldo. Through hard work and discipline, Ronaldo recently managed to score his 760th goal and win his 33rd title. From the very first time that Cristiano Ronaldo stepped on the field, he set his mind to becoming the best footballer the world has ever seen. And so far, he seems to be doing a pretty good job at reaching this goal. From junior Portuguese clubs to playing for the greatest clubs in the world like Manchester United, Real Madrid and Juventus, Ronaldo has left a permanent mark on the history of football. In this article, we'll take a closer look at Ronaldo's career and all the different reasons why he might be the greatest football player of our generation.
Cristiano Ronaldo - Skills, goals and assists in 2020-21:
---
He plays well under pressure
Those who like watching football, know that even some of the greatest and most admirable players crack under pressure. There are times in each game when the audience is expecting to see a goal or for their favourite club to shine. Many players give in to the pressure and start playing badly. But not Ronaldo. Cristian seems to shine under these circumstances. He keeps ignoring the pressure from the audience and delivers his best game. This is mostly due to his constant urge to win but also due to his great experience.
---
His goals are a work of art
As we've already mentioned, Ronaldo has already scored 760 goals in his career. With this much experience in goal scoring under tremendous pressure, it seems that Ronaldo managed to perfect yet another skill. And that is goal scoring with style. Ronaldo always wanted to become the best player in the world. One of the best ways to achieve this is by delivering exceptional goals that football fans will tell their grandchildren about (or show them on YouTube). A goal from Ronaldo's career that will most likely be remembered for years to come was made in the season of 2017/2018. Back then he played for Real Madrid against his current team, Juventus. Ronaldo scored the second goal of the match by performing a strong bicycle kick.
---
He has time for everything else
Not only is Ronaldo among the best football players, but he's also included in different charities that save the lives of people around the world. He's known to have donated 100,000 pounds to the hospital that saved his mother's life. Moreover, he joined the "11 for Health" organisation that helps raise awareness among children about HIV, drugs, and obesity. In his free time, Ronaldo likes to indulge himself by playing different casino games, like poker. Many of his devoted fans who like to be just like Ronaldo, frequently visit online bingo sites with deposit bonus to try their luck. But even for those who like to benefit from Bingo Deposit Bonus and play their favourite casino games online, Ronaldo has another lesson. He used his gambling skills to educate his gambling opponents about what truly matters, so on various occasions, he donated all of his winnings from the poker table to a charity.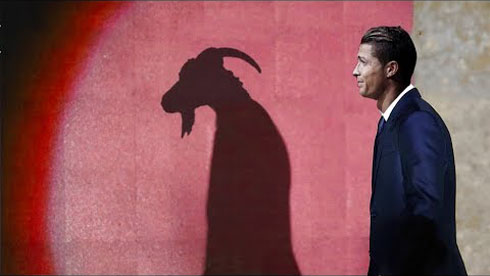 ---
His score rate is high for his club and the National Team
Unlike most of the other players who usually perform well for their club but not for their national team and vice versa, Cristiano Ronaldo seems to do quite well anywhere he plays. Fans love him for his commitment to the game, and his ability to cheer them up even when times are hard. Ronaldo managed to score 450 goals for Madrid and 119 for Manchester United. The rest of the goals in his career were scored for Juventus, Sporting CP and his national team. With 95 goals that he scored for his country, he's the highest scorer in Portugal football history and in second place worldwide. Furthermore, Ronaldo is the top scorer for the UEFA Champions League with 127 goals.
---
His desire to win does not seem to go away
Even after all these years on the field and after achieving something that almost no one else managed to achieve, Cristiano still acts on the field like he's trying to be noticed by a worthy club. His desire to win is his unique feature, as he constantly strives to do better. His desire to progress lies in the fact that at the beginning of his career he was constantly sidelined. This left a permanent mark on his psyche, in such a way that he never forgets the feeling of being discarded as unworthy. With this in mind, Cristiano undergoes a heavy exercise routine followed by strict rules concerning his lifestyle. In this way, he always stays on the top, tying his best to achieve greatness like no one else before him.
---
Conclusion
Whether or not Cristiano Ronaldo is the best player in the world is up to future critics to decide. Even though there are some high-scores and records left to achieve, it doesn't exclude the fact that at 35 Ronaldo still plays like any younger football star out there. And regardless of the things that the future holds for the rest of his career, one thing's certain. Cristiano Ronaldo didn't just enter football history. He's the one that made most of it.
// BIO
Chris Bell is a committed writer and game expert at the Gamblizard team. Chris enjoys all things related to sports, both in the real and virtual world. He uses his excessive knowledge of sports and different games like FIFA, to deliver highly informative articles on a weekly basis.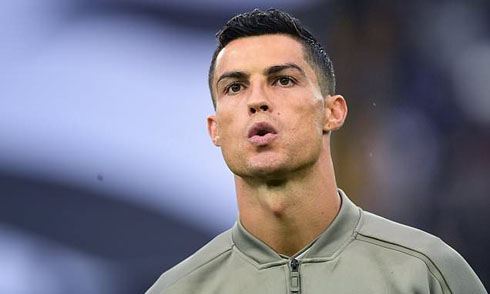 ---
Cristiano Ronaldo next game for Juventus in the Serie A is on February 27, against Hellas Verona. You can watch Hellas Verona vs Juventus, Dijon vs PSG, Sevilla vs Barcelona, Manchester City vs West Ham, Leeds vs Aston Villa, and Bayern Munich vs Koln, all matches provided from our live football streaming game pages.
Juventus next game:
Hellas Verona vs Juventus kick-off time (27-02-2021):
Beijing (China) | UTC/GMT+7: 02:45
Jakarta (Indonesia) | UTC/GMT+6: 01:45
India (New Delhi) | UTC/GMT+4.30: 00:15
Italy (Turin) | UTC/GMT+1: 20:45
Spain (Madrid) | UTC/GMT+1: 20:45
Portugal and England (Lisbon/London) | UTC/GMT+0: 19:45
Rio de Janeiro (Brazil) | UTC/GMT-4: 15:45
New York (United States) | UTC/GMT-5: 14:45
Los Angeles (United States) | UTC/GMT-8: 11:45
Sources: ronaldo7.net / thesun.co.uk / theguardian.com / tgt.com